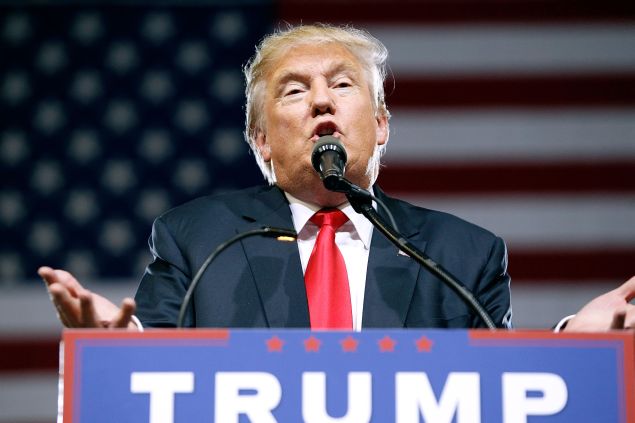 Throughout this election season, many pundits have been reckoning with the rise of Donald Trump. The hot takes have continued all the way until today, when voters actually go to the polls and send either the reality star or Hillary Clinton to the White House.
While some of these theories  are no doubt based on rigorous analysis, others are just plain odd. Here, The Observer compiles some of the most theories supposedly underlying the Trump phenomenon.
Liberal Democrats
Tom Nichols, a professor at the U.S. Naval War College (and Jeopardy champion) wrote a Daily Beast column in January about how media elites created Trump by "(shutting) down any political expression from Americans with whom they disagree." According to Nichols, political correctness has "taken a flamethrower to the public space and annihilated its center."  Writing on Mother Jones, Kevin Drum agreed that "we liberals do tend to yell racism a little more often than we should. And we do tend to suggest that anyone who likes guns or Jesus is a rube."
Tea Party Republicans
Molly Ball at The Atlantic wrote in May that the Tea Party "weakened and divided (Republicans), stoking people's rage against Washington and government. With racial undertones, their rallying cries preyed on fear and hatred." As such, they embraced a candidate "whose disregard for fact and fondness for conspiracy was even more pronounced." The fact that former Republican standard bearers like Mitt Romney and the Bush family rushed to distance themselves from the candidate showed that "with the rise of Trump, the old GOP civil war has ended. A whole new one has begun."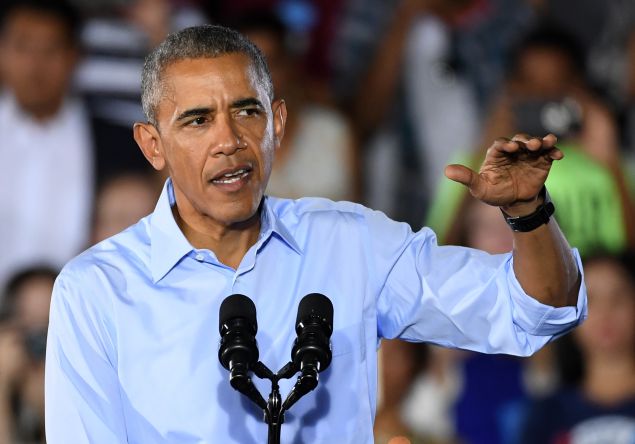 Racial Resentment
According to a Vox study, 89 percent of Trump supporters (and 54 percent of Republicans) believe that President Obama is a Muslim, and only 29 percent of them believe he was born in the U.S. What's more, more than half of Republicans told Vox they resented African Americans. As such, writer Phillip Klinkner determined that "support for Trump is rooted in animosity and resentment toward various minority groups."
The Economy
The Washington Post reported on a 2016 pilot study of the American National Election Survey which asked people detailed questions about their personal lives and political views. The study found that "racial resentment and anti-immigration sentiments are highly correlated with opinions of the general economy." Those who think the nation's economic performance is getting worse tended to think that black people are just "not trying hard enough" to get ahead. These statistics also held true among a sample of white Republicans, controlling for education and age.
TV Networks 
NBC chairman Bob Greenblatt and Mark Burnett, who created The Apprentice and The Celebrity Apprentice, have routinely denied over the past year that the network is to blame for Trump's political ascendancy. CBS chairman Les Moonves isn't quite as bashful, however—when asked about the network's round-the-clock Trump coverage, he said the election had been "damn good for CBS."
Bitcoin
This one's really odd: Several outlets, including an industry publication Cointelegraph, maintain that a Trump presidency would send the dollar into turmoil, allowing bitcoin to thrive. Billionaire bitcoin investor Peter Thiel donated over one million dollars to the Trump campaign, which is ironic considering most of the tech community is against him.
Oh, Everybody
According to writer Dick Meyer, "the crooked two-party duopoly can't be trusted to stop Trump because it delivered this plague upon us." The right deserves "moral blame" for racist rhetoric, economic inequality and arch-conservatism while the left "ditched President Obama" in favor of "a badly beaten-up candidate." As such, "only a nut would trust the discredited two-party duopoly to dump Trump."
Are all voters nuts? We'll likely find out tonight.
Disclosure: Donald Trump is the father-in-law of Jared Kushner, the publisher of Observer Media.