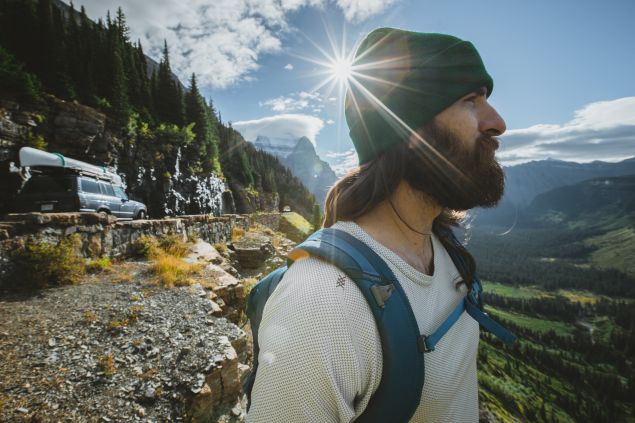 In recent years, menswear has undergone a renaissance of sorts, with fashion-forward clothing becoming increasingly mainstream. Men are buying more clothes and paying more attention to their appearance. In 2014, Bloomberg reported on an HSBC study about the rise of "Yummies:" young urban males who spend a lot of money on high-end clothes. Men began dressing smarter, more stylishly. As this market grew, more luxury fashion houses like Gucci and Hermès increased their menswear options.
But, because these consumers are young and urban, they tend to also be focused on health and wellness. They eat clean and frequent the gym. They also want to be able to buy luxury clothes that they can work out in. Previously, they were dressing well in their day-to-day life, but their activewear wardrobe was cheaply made or came from womenswear-focused brands like Lululemon, which offered limited options for men.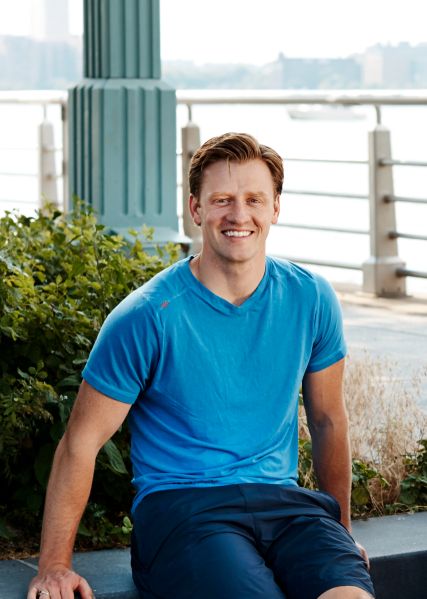 It is within this context that Rhone was founded. The direct-to-consumer company was kick started in 2013 by Nate Checketts, an ex-NFL employee, and Kyle McClure, a former NCAA lacrosse player. Mr. Checketts ran the sponsorship strategy group at NFL, where he was often on the receiving end of gifted workout gear. He was also often disappointed with the terrible quality of the clothing. "It fell apart quickly, it would smell bad after you worked out in it," he said. So he set out to create athletic clothes that could remain odor free for more than 15 washes, the average for most mass market athletic brands. "Which is crazy, because none of us are throwing stuff out after 15 [washes]," said Mr. Checketts.
In 2014, they created SilverTech – melted-down silver, extruded onto a polyester-based yarn – which kept odor off of their garments for 50 washes. It became an instant hit and attracted retailers like Bloomingdales, Nordstrom and even Equinox. By 2015, GQ ranked Rhone higher than Lululemon as having the best odor fighting technology.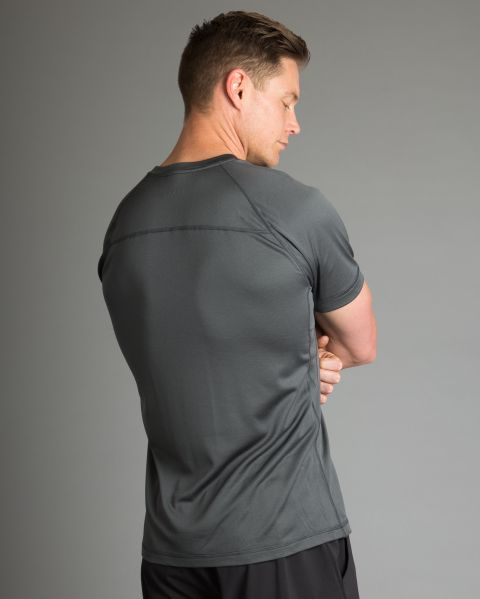 It was then that a group of biochemists, who had developed a particle-based technology for fighting bacteria in agricultural crop disease, decided to reach out. They believed that their product could also help neutralize odor in fabric. At the time, the biochemist weren't doing anything similar with other manufacturers, Mr. Checketts explained, but they found Rhone to be a good fit for their technology. 
So they began testing. Specifically, they did a 100 wash test, which they believed was the ultimate test of quality. They found the fabric was still 99 percent effective at fighting odor. But the fabric composition also provided a number of other side benefits: It dried faster, it had a higher UPF protection and it was resistant to color-fading. Most importantly, Rhone had the exclusive rights to use it in their products. They named this new fabric GoldFusion, and it will be available in stores in the spring. In the meantime, you can pre-order the collection through the fundraising site Indiegogo.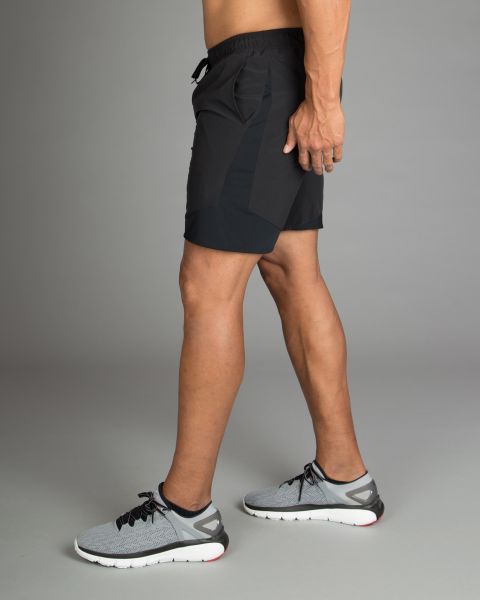 Another brand trying to fill this luxury men's athletic wear niche is Plein Sport. Philipp Plein, the designer behind the most talked about fashion show at Milan Fashion Week (it featured a fantasy, carnival-like Candyland with life-size trolls and a high-flying swing ride) had a similar epiphany to Checketts. "Activewear is extremely successful because there is always a high demand for that, [because] people are doing sports and they are taking care of themselves and their bodies more than ever. Everybody keeps buying activewear way more than they buy couture," Plein told the Observer via email.
In addition to his fun, cheeky mainline, the designer decided to venture into the activewear market, albeit with a focus on luxury. This past summer, Mr. Plein introduced his men's activewear; not long after, a women's activewear line followed. In December, he will open three Plein Sport stores in Milan, Paris and Amsterdam which, in typical maximalist flair, will resemble gyms. To date, Plein has raked in over 10 million euros in sales from his men's activewear line.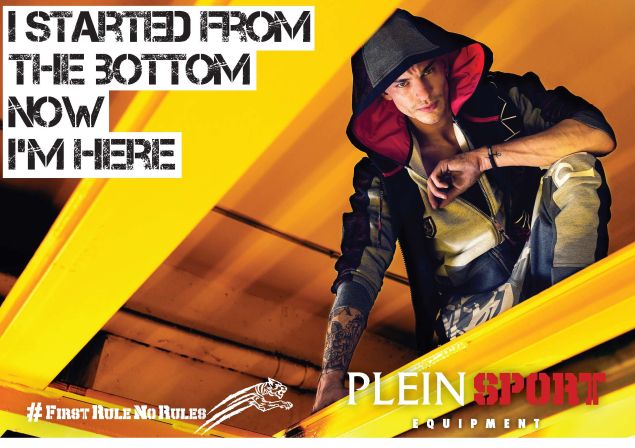 Surprisingly, the rise in the luxury men's activewear is not coming from major athletic brands, like Puma and Nike, bur rather indie brands that aren't constrained by what Checketts called, "the red tape" that can slows innovation at bigger brands. These breakthroughs in design and technology are a core tenet of both Rhone and Plein Sport.
Plein put it best: "[We] want to explore new territories. We don't want to sponsor football teams for example but we are more interested in extreme sports, in people that are a bit crazy, who are not exactly famous but have many followers on social media, like base jumpers."