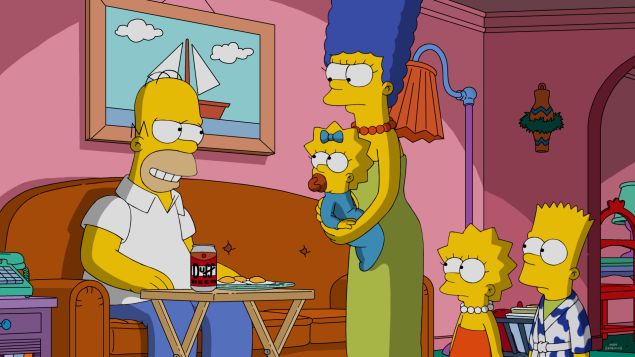 If you've ever commented on how The Simpsons "isn't really that good anymore" prepare to be real pissed, because it looks like FOX's flagship animated series is going to outlive not only you, but everyone you have ever known or cared about. Today, the network renewed The Simpsons for two more seasons, 29 and 30, bringing the show to 669 total episodes and lengthening the already-huge gap between second place record holder, Gunsmoke (635 episodes).
"This is yet another record-setting moment for what is truly a landmark series," Dana Walden and Gary Newman, Chairmen and CEOs, Fox Television Group, said in a statement. "The Simpsons has meant so much to the network, the studio and everyone at Fox, and its continued cultural impact around the globe is a testament to the combined brilliance of Matt [Groening], Jim [Brooks] and Al [Jean]."
Added Homer Simpson: "Take that Gunsmoke! You lost a race you didn't even know you were running!"
And now, to ruin your day, here's a brief list of things that did not even exist when The Simpsons first premiered on December 17, 1989: Netflix, camera phones, the Marvel Cinematic Universe, the entirety of One Direction, Twitter, Facebook, Taylor Swift.