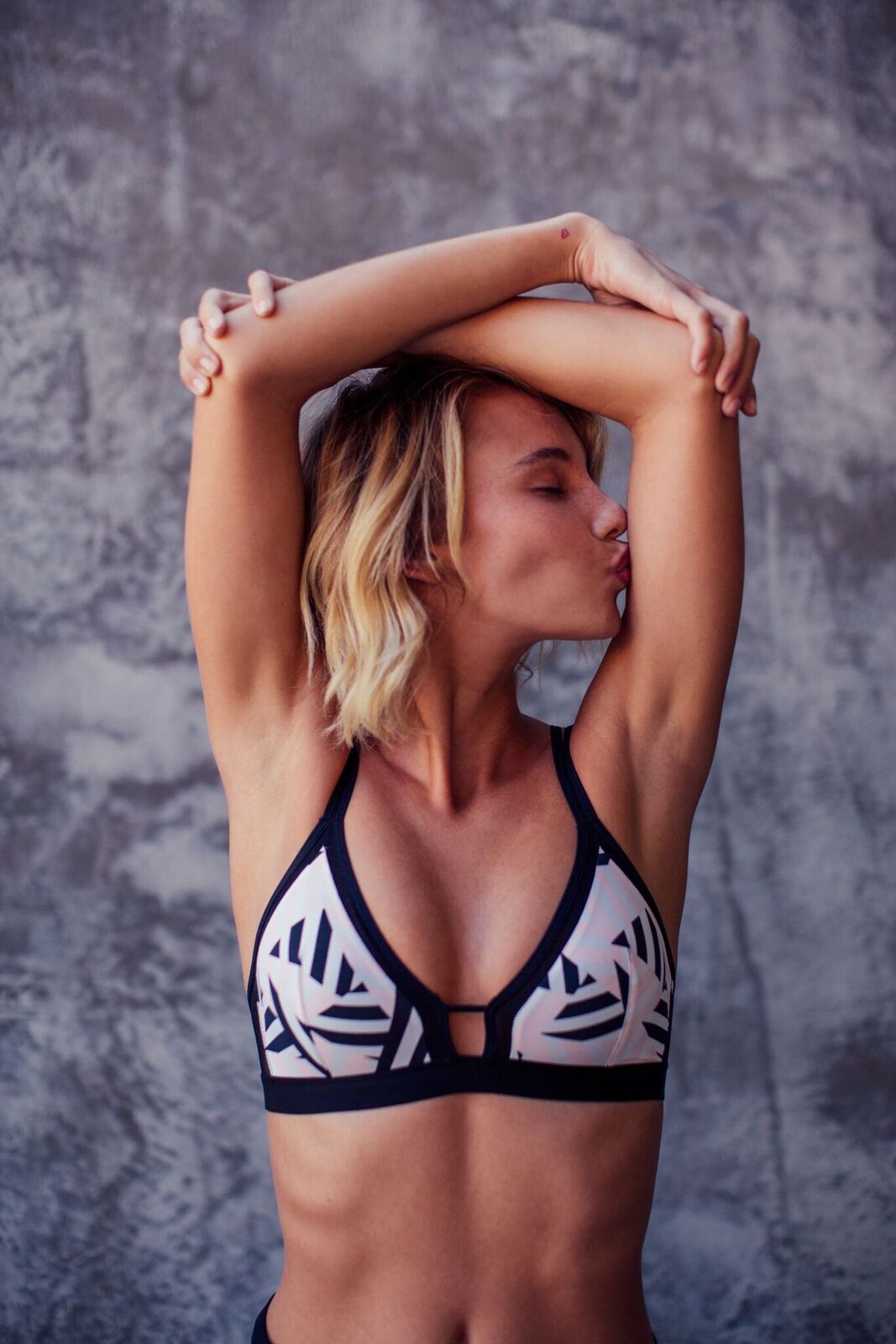 LIVELY, the world's only leisurée brand, wants to change how women view the entire process of purchasing underwear, and how they view themselves in it. To accomplish the brand's mission, they're partnering with I AM THAT GIRL. Their latest lightweight, ultra-trendy bralette was made to be comfortable for young women, and it generates proceeds for the nonprofit. The limited edition collaboration is all about female empowerment, which is especially pertinent during a time when many young women need something up-lifting.
"This product collaboration will be the first chapter of what we hope to be a long story, as we continue our shared efforts and vision towards shifting girl culture, with LIVELY as the palette," said LIVELY Founder and CEO, Michelle Cordeiro Grant. Grant created the brand to give young women choices in intimates that are less stifling than the usual offerings at, say, a Victoria's Secret. On the website, real women offer a realistic fit guide, instead of Photoshopped models.
"Our partnership with LIVELY came so naturally, it's exciting to collaborate with a brand who shares our mission," says Wendy Wecksell, CEO of I AM THAT GIRL, a nonprofit devoted to sharing stories from young women and connecting them with a supportive community. The nonprofit also teams up with modelFIT for educational classes.
Working with a brand dedicated to changing the way young women perceive themselves by making shopping for underpinnings less daunting and intimidating is a shared mission every woman can get behind. After all, few women enjoy bra shopping, especially when neon lights, a stranger measuring them, and uncomfortable underwire are involved. Adding an easy online ordering system, a comfortable bralette and an inspiring Instagram makes the whole process far more relaxed.