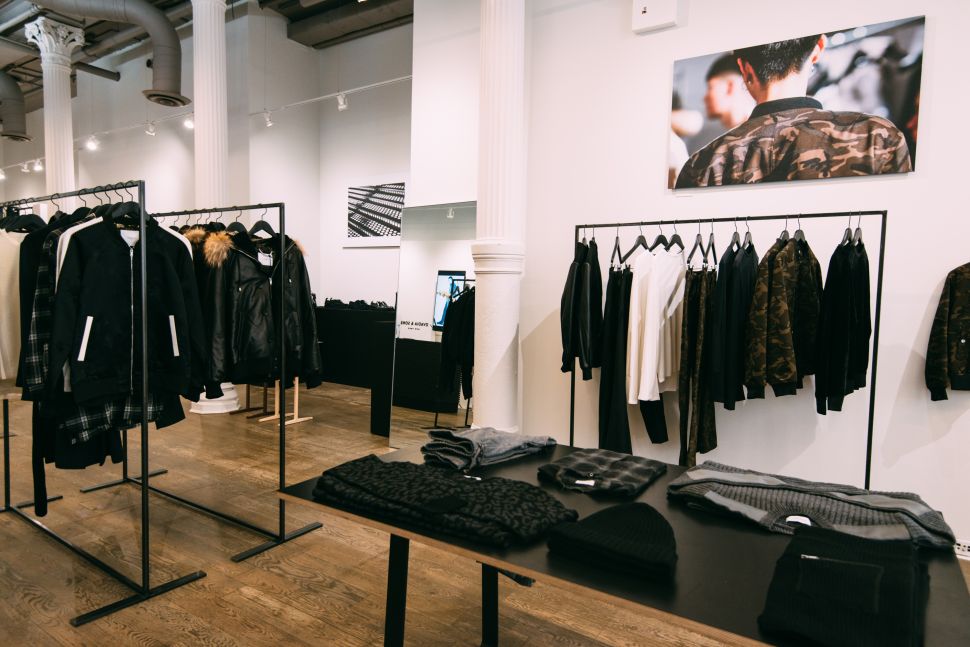 Ariel and Shimon Ovadia, the twin design duo behind Ovadia & Sons, officially swung open the doors of their first pop-up shop earlier this week. The 2,700 square foot Soho outpost, formerly a boutique space for British outerwear heavyweight Belstaff, houses the best selling Ovadia & Sons collection, as well as the Ovadia+ activewear collection. It's the first foray into standalone retail space for the brand, and the two are treating this pop-up as a test run for a more permanent storefront.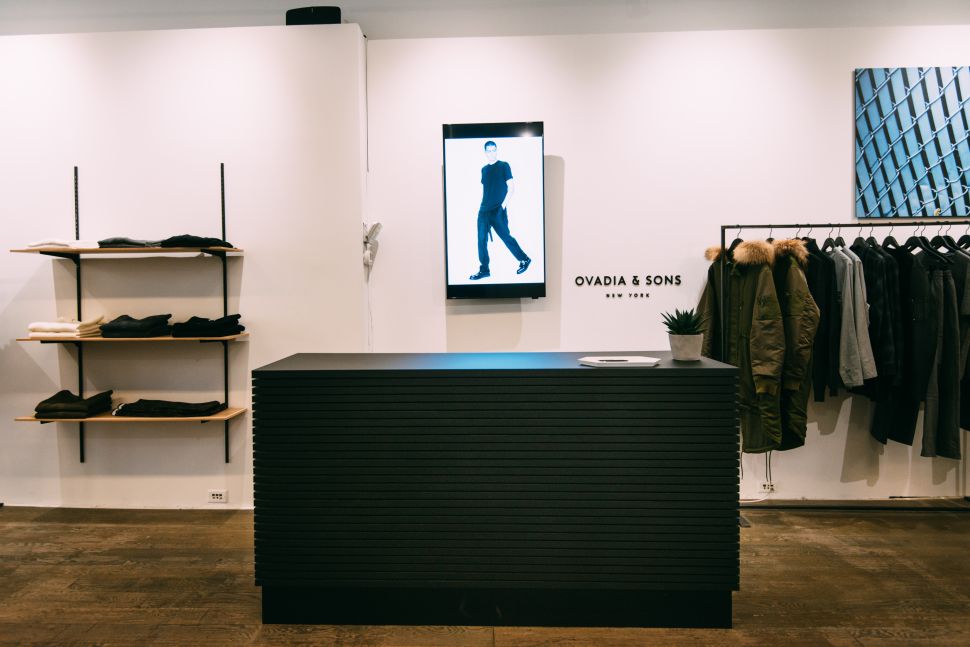 The space is a study in the "kitchen sink" design, popular with buzzy designers such as Ariel and Shimon, who want to play a role in all areas of their customers' lives. Here, guys can purchase their gym shorts and sneakers, as well as their leopard fur jackets and pricy leather bombers, to ensure that the customers are living and breathing the Ovadia lifestyle. 
The pop-up concept will remain open at 63 Green Street through the new year, culminating at the end of January with the brand's Fall/Winter 2017 runway show.