Since 2015, David Herzka designed ties for well-heeled gentlemen under the moniker, David Fin, but this month the label is dipping its toes into the retail landscape all in the name of a good cause. Herzka designs the products the celeb-packed town of Como in Northern Italy. "I travel three to four times a year to Como where I sit lakeside And create our collection together with the designers and mills who produce fabric for some of the most iconic tie brands," Herzka said during a visit to the store at 46 East 46th Street. After the initial design process is completed, the fabric is woven in Italy and shipped stateside. Here, the ties are all handmade in New York, and thanks to their standout quality, the brand has earned a coveted title as the No. 1 online luxury tie shop in the country. 
Offline is the new frontier, and through January David Fin ties will be available at John Allan Men's Grooming Club in Midtown East where guys can enjoy yearly membership perks including hot towel shaves for $950. Luckily there's no membership required to shop the David Fin wares, which can be purchased in good conscious. "I saw a strong connection between putting on a tie for work each day and helping veterans find employment, so our first year we focused on helping vets seeking employment," Herzka explained. "We recently partnered up with the Folded Flag Foundation, which helps fund education for children who lost a parent in combat. At the John Allan shop we're donating $10 from each tie sold to help fund $10,000 toward the college education of Madison Marcum, who's dad was a Navy SEAL and killed in combat when she was just 8 years old."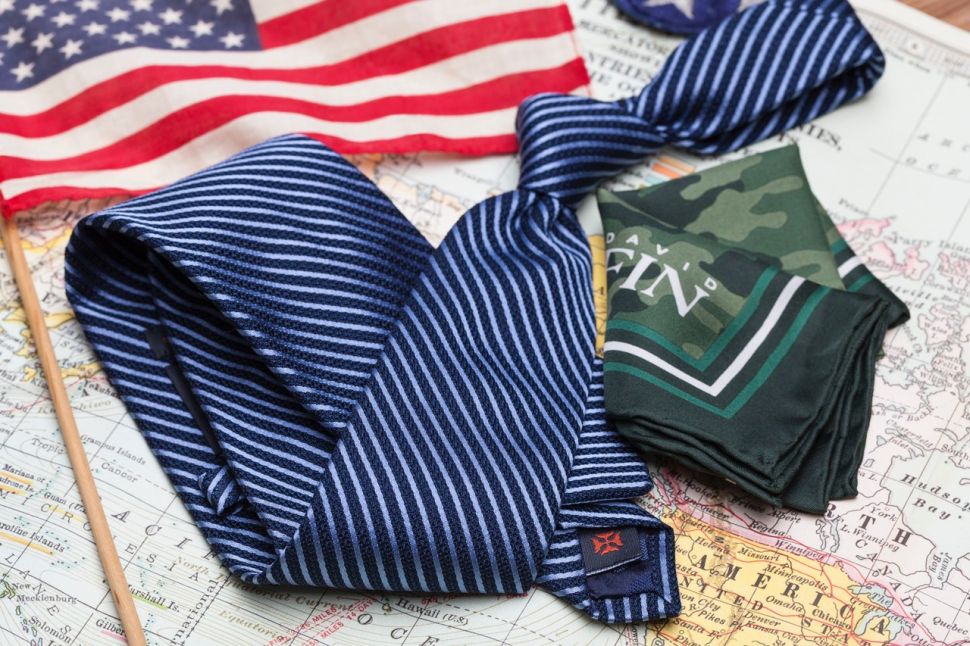 While there are over 150 on offer, Herzka says its best to start with the classics. "Solid grenadine ties are a great go to for every day," he said. "We sell a lot of them and tell guys they should always have a few colors in their closet to match with any suit at any time. The grenadine texture gives life to the tie which no other solid tie has." From here, guys have full license to explore bouquet of additional color ways including the much more daring handprinted paisley.