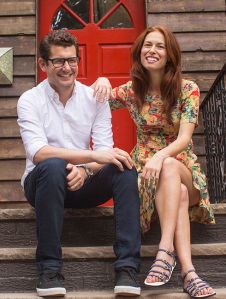 Since the heyday of Kickstarter, pipe dreams of groundbreaking new products have come and gone. Only the strong have remained, and among them is the flourishing bedding giant, Brooklinen. Started by husband and wife duo Rich and Vicki Fulop, Brooklinen had its humble beginning on the crowdsourcing platform where they raised $236,888 in 30 days, reaching their funding goal of $50,000 in the first eight days alone.  
Like most new entrepreneurs, Rich was a former financier who ditched his desk job to attend NYU's Stern School of Business, on a full ride scholarship no less, where he emerged with a new concept for bedding: something clean, modern, and above all, relatively effortless.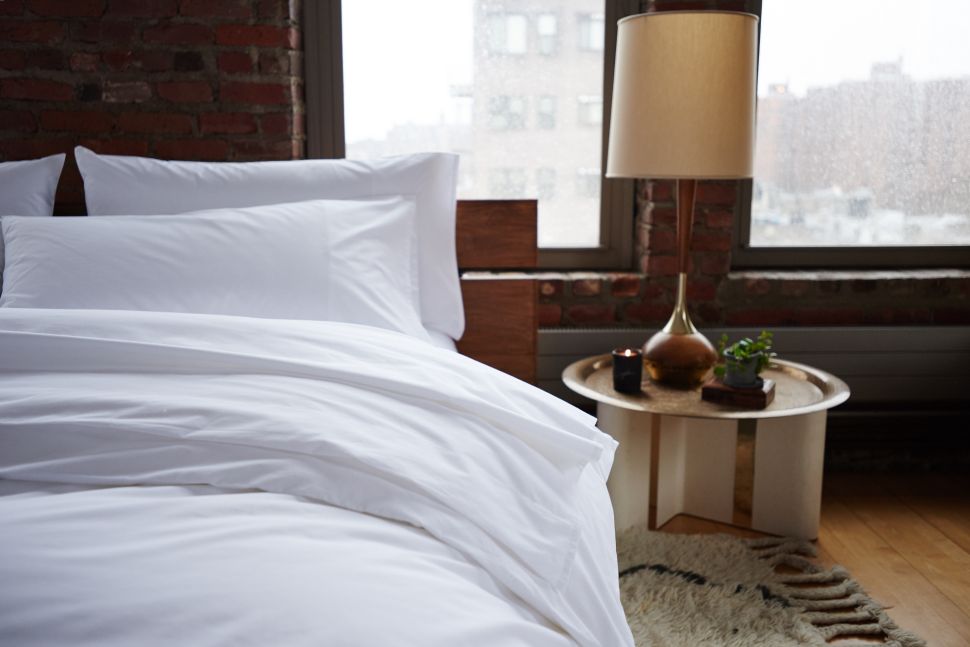 Shopping on Brooklinen is on-par with the minimalist zeitgeist throughout retail, but not overly luxurious that the experience becomes intimidating. "Most of us fall into 1 of 2 camps," Vicki explained over a recent breakfast. "Bed Bath & Beyond has too many choices, and Frette linens are too expensive." Brooklinen falls somewhere in the middle. A classic king "move-in bundle" comes in at a relatively affordable price of $570, offering a full suite of down and Egyptian cotton bedding essentials.  Their affordability and limited availability has made each product release highly anticipated to their 50,000 loyal customers who have helped grow the brand's revenue to $25 million in just two years of business.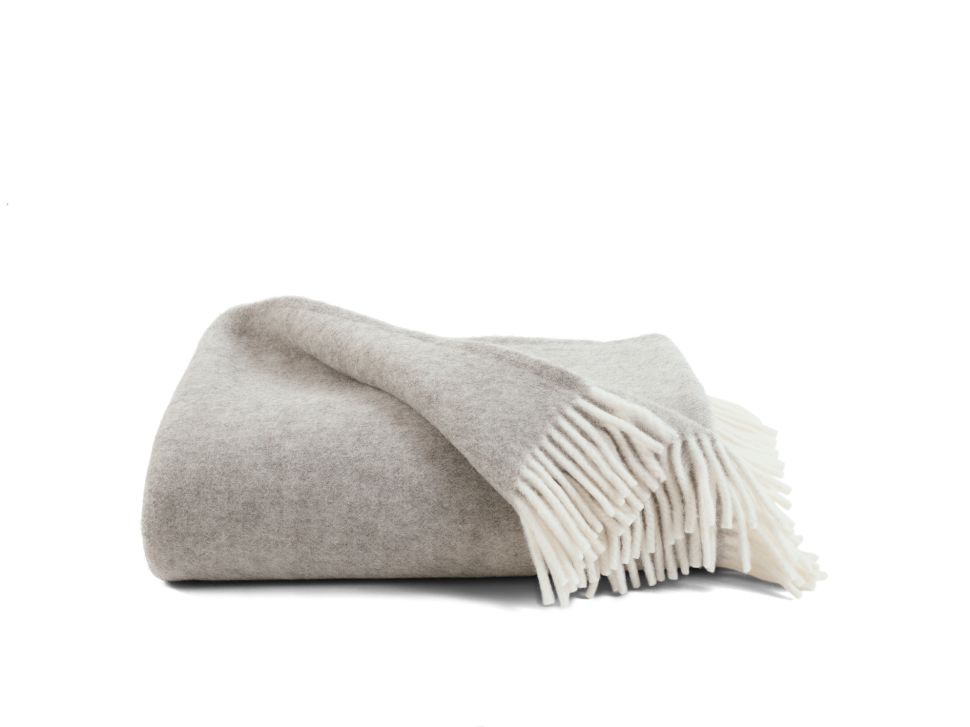 Their last release, a handmade line of lightweight summer quilts, sold out within 24 hours, and this week, the brand adds a new notch in its belt with the addition of signature candles, and luxe cashmere, natural wool and Baby Alpaca throw blankets, all perfect for the rare adult snow day in store for us in the coming months. "These blankets are the kind that bring the warmth back into your cheeks," said Vicki. "Snuggly, warm, indulgent, luxurious, and cozy. Basically, these are blankets that make you want to get snowed in."