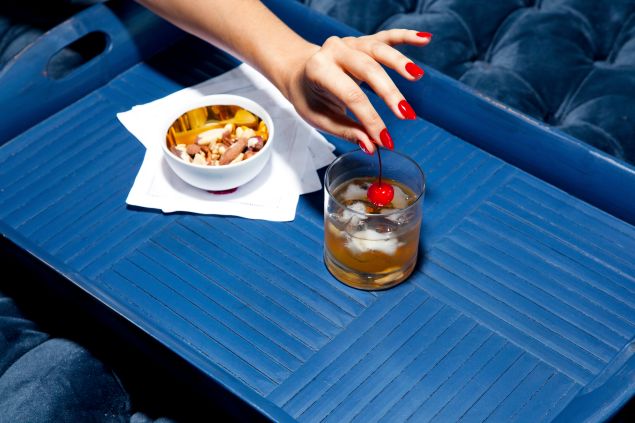 In case you haven't heard, Van Court has made a name for itself as a relaxing mani/pedi haven in the Financial District. Not only is the décor inspiring (you will want your apartment to be done in pale wood and pastel hues after just one visit), but founder Ruth Kallens has made sure to offer her customers only the healthiest of services. Featuring niche and mostly five-free nail polish brands, talented technicians and homemade scrubs, the experience was missing only one thing: gel polish.
Now, Kallens is closing that gap, by adding Bio Seaweed Gel to the salon's menu. "The overall health of our clients and technicians are of utmost importance. Any product that is brought into Van Court is thoroughly tested and researched," she explained. Health buffs will be happy to find that this polish is also five-free (that means it doesn't include formaldehyde, toluene, DBP, BHA and/or solvents). Those with brittle nails will be overjoyed to learn that your nail beds don't need to undergo rough buffing to reap the long lasting gel benefits. And finally, as the topping on this well-polished cake, there's no need for the use of UV light to set Bio Seaweed Gel. Though it's possible to cure the polish in regular light, Van Court uses LED, in order to ensure that your manicure stays chip free for up to two weeks.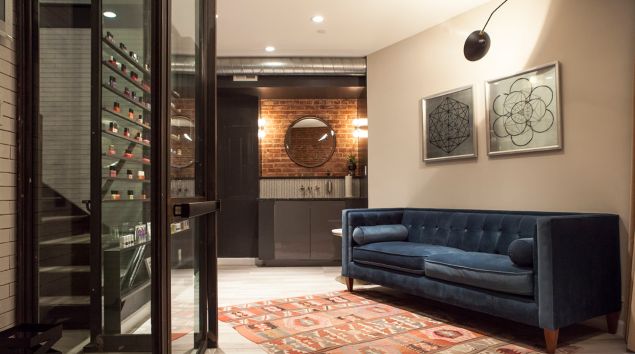 Similar to the less invasive application process, the removal of this polish doesn't require any rough scrubbing. A simple soak in acetone will separate the polish from the nail bed and an orange stick will be used to remove the polish fully. "The gel removal process is critical in maintaining the health of the nail plate. If removed improperly, the plate can be damaged, causing permanent ridges, altered growth, to name a few," Kallens pointed out.
So, before the stress of the holidays get to you, book yourself a healthy treat, in the form of a gel mani. The Van Court service starts at $55 and for $2-$4 per nail, you can add art to your manicure. A weekly nail art special will be offered, for $60 and the gel removal process will cost $10.