What both leaders were thinking at this moment...
Reddit/flowman999
...and what Obama actually wanted to do.
Reddit/Jarias973
How the president's staff reacted.
Reddit/RexLeou
Let's get ready to rumble!
Reddit/RexLeou
What could have been.
Reddit/MixxMaster
What have you done, America?
Reddit/Zynex91
Everyone's favorite meme.
Reddit/PatBarton
Rock paper scissors shoot!
Reddit/AC5L4T3R
Michelangelo never saw this coming.
Reddit/CaptainRako
White House or Westeros?
Reddit/MsElsaMarx
Always gotta have good hygiene.
Reddit/Grabachair
"I can't quit you, Donald."
Reddit/doitforjohnny
President Obama and president-elect Donald Trump met at the White House yesterday to begin preparing for the transition of power in January. The meeting was apparently very cordial (even though Trump has questioned Obama's birthplace for eight years) and the two leaders shook hands while posing for a photo: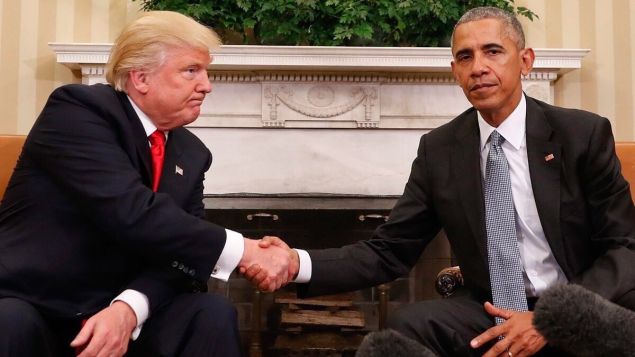 But of course, once that photo made its way to Reddit's PsBattle page, civility went out the window. As shown in the slides above, Redditors edited the image to include Hillary Clinton, Bernie Sanders, Michelangelo and characters from Brokeback Mountain and Game of Thrones.
This is hardly the first time a Trump image has made Photoshop great again—over the past few months, Reddit has had fun with photos of the president-elect stalking Clinton at a presidential debate, embracing his daughter Ivanka and kissing his running mate Mike Pence.
Disclosure: Donald Trump is the father-in-law of Jared Kushner, the publisher of Observer Media.