Too Cool For School, famous for being one of the first Korean beauty brands carried at Sephora, set up shop in Soho just in time for the holiday season. This also marks the first time that many of their campy items are available stateside. Their kitschy, multipurpose makeup tools are ideal stocking stuffers, and their 24K pumpkin masks were made for Secret Santa, especially if there's a basic in your life who really, really loves Pumpkin Spice Lattes. U.S. Marketing Coordinator Judy Lee took the Observer on a tour of their new digs, explaining the many hidden secrets of their products.
The pawn shop-inspired decor is worthy of an Instagram post or two, but it also has meaning to the creators. "The idea behind pawn shops is [that] you leave your valuables. At Too Cool For School, you bring money to take back some more beauty," Lee explained. Another Instagram-worthy moment is the Keith Haring drawing they found when renovating; the Too Cool For School shop was once the location of the late artist's studio.
While most Korean beauty brands typically follow Korean trends, Too Cool For School has strayed from those pretty pastel looks, instead favoring bolder Western influences. This is most apparent in their Glam Rock collection, influenced by '70s Bowie. The bright, metallic colors certainly wouldn't be found at a typical K-town store. There are, of course, plenty of K-town worthy masks; they offer a pumpkin 24K gold mask, an egg cream mask for hydration and the lacy Glam Rock Abracadabra Mask if you can't make it to Mardi Gras.
Still, the Korean influence is seen in the multifunctional products, like the Dinoplatz Cinema City CC Concealer, a concealer and BB cream. All of the product displays have their own vibes, which makes it feel like a store within a store. There are rock star influenced collections, school girl plaid, dinosaurs roaming the city and egg yolk masks, all in their own small sections.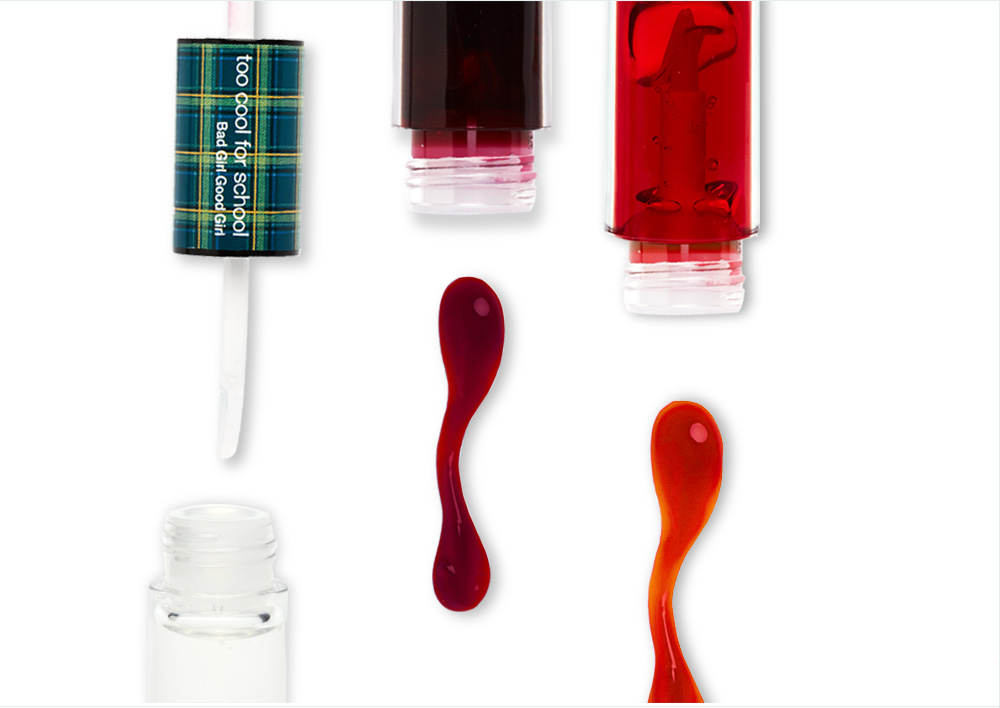 "Korean products have four different functions," Lee said, showing an art school influenced palette and a BB foundation that's also a concealer, BB cream and highlighter. "In Korea, all the lunch boxes had this little red ribbon," Lee said, pointing to the packaging.
Another multitasking gem, especially for cool teens, is the Bad Girl Good Girl. The unassuming lipgloss offers red jelly lip tint and a sheer gloss with plaid packaging. Lee explained that in Korea, students are supposed to look natural in school until they're older, which leaves schoolgirls reaching for the red lip once class has been dismissed.
According to Lee, Too Cool For School wants to create a "bridge between Korean and American trends." While there might be a language barrier, if there's one thing New Yorkers can appreciate, it's products that do double duty. With small, shimmering eyeshadow sticks and BB cream concealer hybrids with packaging made for Instagram, the brand is a welcome introduction to K-beauty.