December is a red-letter month for Benj Pasek and Justin Paul, a pair of musical millennials who are so new to the game that they are still checking off firsts.
Their first film musical, La La Land, premieres December 9. Done in hyper-harmonious collaboration with another 31-year-old, director Damien Chazelle, it's a deliriously euphoric throwback to the day when MGM stood for Makes Greater Musicals.
Closer at hand is their first from-the-ground-up original Broadway musical, Dear Evan Hanson, which opens December 4 at the Music Box. Metaphorically, emotionally, it could be said to be about a high-schooler who hitches a ride on a hearse. For that, they collaborated with someone older: playwright-turned-musical book writer Steven Levenson. "I've always been their senior," he asides semi-smugly. "I'm 32."
Work began on Dear Evan Hanson July 17, 2012, the morning after Pasek and Paul arrived on the New York theater scene with Dogfight at Off Broadway's Second Stage—echoing the tradition that George Abbott passed on to Harold Prince to start a new show the day after your last one opens, heading off all kinds of hangovers.
Three months later, they made their Broadway bows with an adaptation of another film, A Christmas Story: The Musical. It pulled in from the road to the Lunt-Fontanne for a seasonal stay of 51 performances—enough to win them a Tony nomination.
Chances are, they won't be beginning a new Broadway show this time. Hollywood beckons. They have written the tunes for The Greatest Showman, which is Hugh Jackman as P.T. Barnum. "They have been rehearsing the movie, but now that's tapering off, and they'll start shooting at the end of the month," says Pasek, who has yet to come up with a "Sucker" song (as in "There's One Born Every Minute").
After that—after the first of the year, Paul guesses—they'll address the live-action remake of Snow White and how much of the 1937 score ("Heigh-Ho," et al) they will retain. "That's been talked about, but we're literally at Moment Zero." It's for Disney, from whence cometh Howard Ashman, Alan Menken and the whole animation musical renaissance that kept them entertained as children. The producer will be Marc Platt, who produced La La Land and their Evan Hanson leading man, Ben Platt.
Levenson, a writer on Showtime's Masters of Sex, will likewise have a busy time coming up, once the musical opens. Roundabout, which has produced two of his plays (The Language of Trees and The Unavoidable Disappearance of Tom Durnin), starts previewing a third, If I Forget, February 2, 2017, at its Laura Pels. "Director Dan Sullivan is putting together a cast right now," says Levenson, who thinks it'll open "in the spring" but admits his mind hasn't really processed any calendar after December 4.
"Right now, our main focus is on Dear Evan Hanson," insists Paul. "We have a limited amount of time before the show opens, so it's really all-hands-on-deck in continuing to refine. For the most part, we're in a pencils-down mode, watching what we've done. We always wish we had more time. That said, we're excited about the show."
The premise—an odd one for a musical and, thus, an eminently workable one—is based on an incident from Pasek's high school days. "There was a student who died at my school, sort of an anonymous student," he says. "Not many people were involved in his life till the day he died. Then, all these people who didn't really know him started to claim they were his best friends, I think, because they wanted to be connected to this event that was happening—this tragedy. I remember I, personally, felt like I wanted to invent a place for myself in this kid's life that I had not earned. I didn't have a real friendship with him, but I wanted to be associated with this event.
"The show explores what that was all about. Was it that I felt a sort of brokenness that made me want to be part of the community? Did I feel really alone and this was an excuse to have people pay attention to me or cure me or just listen to me? Steven, being a fantastic playwright, turned the seed of that idea into something real."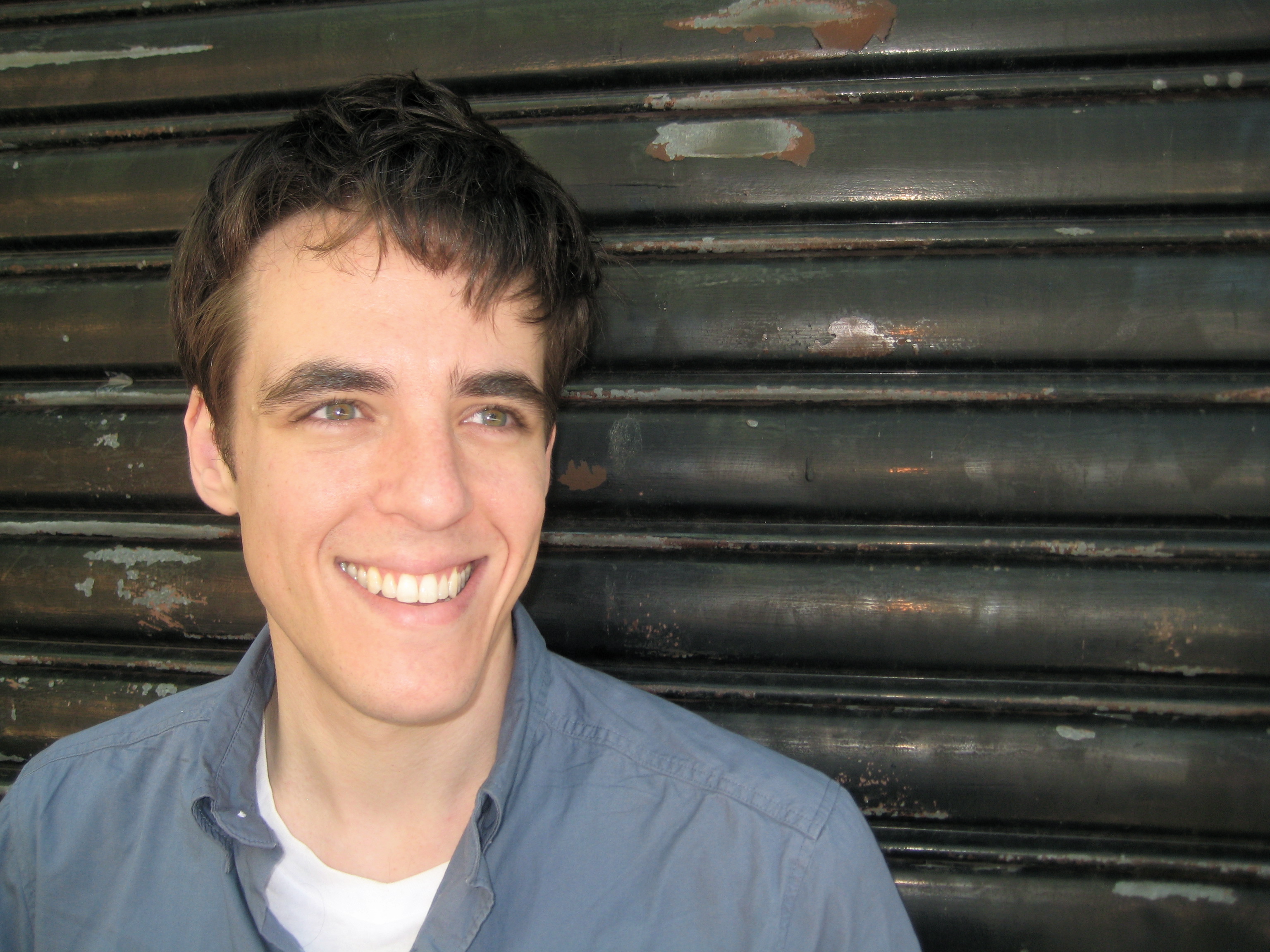 Similarly, Paul credits Levenson with organizing themes into a dramatic whole. "We came with a lot of 'we wrote this and this and this,' and he said, 'OK, that's exciting, but we need to make sure we have a compelling story at the center of the show.' That's the work he initially did. He took all of those ideas and emotions and came back to us and basically said, 'What about this as the story?' "
The way social media impinged on, and amplified, the grieving process here was the main point of entry for Levenson. "With what's going on right now about this election," he notes, "social media has actually—for me, personally—become a place of solace and community and togetherness in a sense I never felt before. That was something we were always interested in exploring. Instead of satirizing that impulse or poking fun at people who want to feel part of a tragedy, we could explore the human depths of that, what causes people to do it, how it makes them feel better."
The songs started after the storyline had been thoroughly nailed down. "We had a couple of songs that we had written before Steven had gotten involved, and we, of course, threw that out," recalls Paul. "Then, once Steven was involved, we wrote a bunch of other songs and threw a lot of them out as well. In plotting it out scene by scene with Steven, we'd look at an outline and say, 'Well, it feels like that's leading to a song moment for Evan where he can express this or express that,' or 'Oh, this feels like we've been without a song for a while. Are we missing something here?' It was really a back-and-forth. We'd say, 'Maybe this scene wants to lead to a song here,' then Steven might write a scene that didn't include a song but that sorta worked its way up to one, and we'd say, 'OK, let's write a song.' And we'd write the song."
Pasek gives Levenson extra points for enduring the process with grace and patience. "Steven was incredibly gracious," he says. "So often he would come in from writing plays, and in that world you don't have people gobbling up your best material."
Is it more fun—or more dangerous—working on an original than working on an adaptation? "Both," answers Pasek. "You don't have anything to look to when you're scared and in the dark. Our experience adapting is, you know, at the end of Act One, This is going to be the big-song moment because this is what happened in the movie. Here, everything keeps changing and shifting."
Is it more fun—or more dangerous—working on an original than working on an adaptation? "Both," answers Pasek. "You don't have anything to look to when you're scared and in the dark. Our experience adapting is, you know, at the end of Act One, this is going to be the big-song moment because this is what happened in the movie.
"Here, everything keeps changing and shifting. If you shift the plot, it has a domino effect, and that's one reason this has taken a really long time. We've been developing it full-on for the past six years. Anytime one big thing changes, it affects everything else. Still, it's been thrilling because we got to write about something very personal.
"Maybe the difference is that people are coming in, not really knowing the story. With A Christmas Story, people anticipated where to laugh or a certain moment was coming. What's nice about this is that, hopefully, it will unfold and they won't know what's coming. Audiences approach it a different way. It's a different experience."
"Luckily," Paul chimes in, "there's room on Broadway for both kinds of shows, but I think it takes a particular boldness to get behind an original story like this where you have no idea if it's going to lead anywhere or if audiences will respond. You can't even say, 'Well, at least we've got a star' or 'we've got a title.' That's why we're so grateful to have a producer like Stacey Mindich and a director like Michael Greif. They said, 'Let's take a chance on an original story simply because it really is.' "
Unlike Lerner & Loewe, Pasek & Paul have no division of labor. They both take equal credit for words and music, and in the very special case of La La Land, they both morphed into lyricist and wrote words to the preexisting melodies of Justin Hurwitz.
"It was a really different sort of challenge," admits Paul. "In a normal situation, we'd have said, 'This is ridiculous! We wouldn't want to do this,' because 'How does that work?' and 'What does this mean?' and 'Can there be no flexibility?' Here it worked because Justin, the composer, and Damien, the director, are friends and collaborators with a really symbiotic relationship and the same amazing vision of what the film should be. We quickly realized this was not 'come in and do your thing and put your stamp on it.' We were coming into a situation where there's a unique vision for what it needs to be. Our role is to get on that train and do our part to get it to the station.
"The person who told us about this job opening was our manager. He said, 'You gotta meet these guys. They're both your age. They're both obsessed with old movie musicals. They want to make a new movie musical that feels like an old movie musical. They loved Little Mermaid and all the stuff you grew up loving as kids.' "
The Pasek & Paul playlist consists of five of the six songs in this musical mix. (The sixth, "Start a Fire," is by John Legend, who has a supporting role in the film.) Their "Another Day of Sun" jubilantly jumpstarts the film with a single six-minute tracking shot that catches motorists on a clogged L.A. freeway suddenly breaking into exuberant song-and-dance. And the haunting "City of Stars" (their audition song) could qualify as an anthem for the City of Angels and garner some Oscar votes.
Other numbers like "Someone in the Crowd" and "A Lovely Night" enhance the boy-girl action in the center ring—an actress-waitress at a café on the Warner backlot (Emma Stone) and a jazz musician longing for his own club (Ryan Gosling). They stroll by the window where Ingrid Bergman and Humphrey Bogart saw Paris in Casablanca, dance their hearts away against the starry sky and catch Rebel Without a Cause, inspiring them to take in the Griffith Observatory where they just float off into the stratosphere. And you thought they didn't make movies like that anymore!
La La Land got this year's Venice Film Festival off to an epic sugar rush. Critics were even caught clapping in mid-screening—civilians, yes, but critics! And as if having to go to your opening in a gondola and get such a resounding reception for it wasn't enough, Pasek has another one: "We spent more than a year in a room with Damien, working with him back and forth on lyrics, doing draft after draft, so it was great fun being in Venice, watching him walking arm in arm with Emma Stone, with photographers going insane all around them and thinking, Hey, we know that guy!"