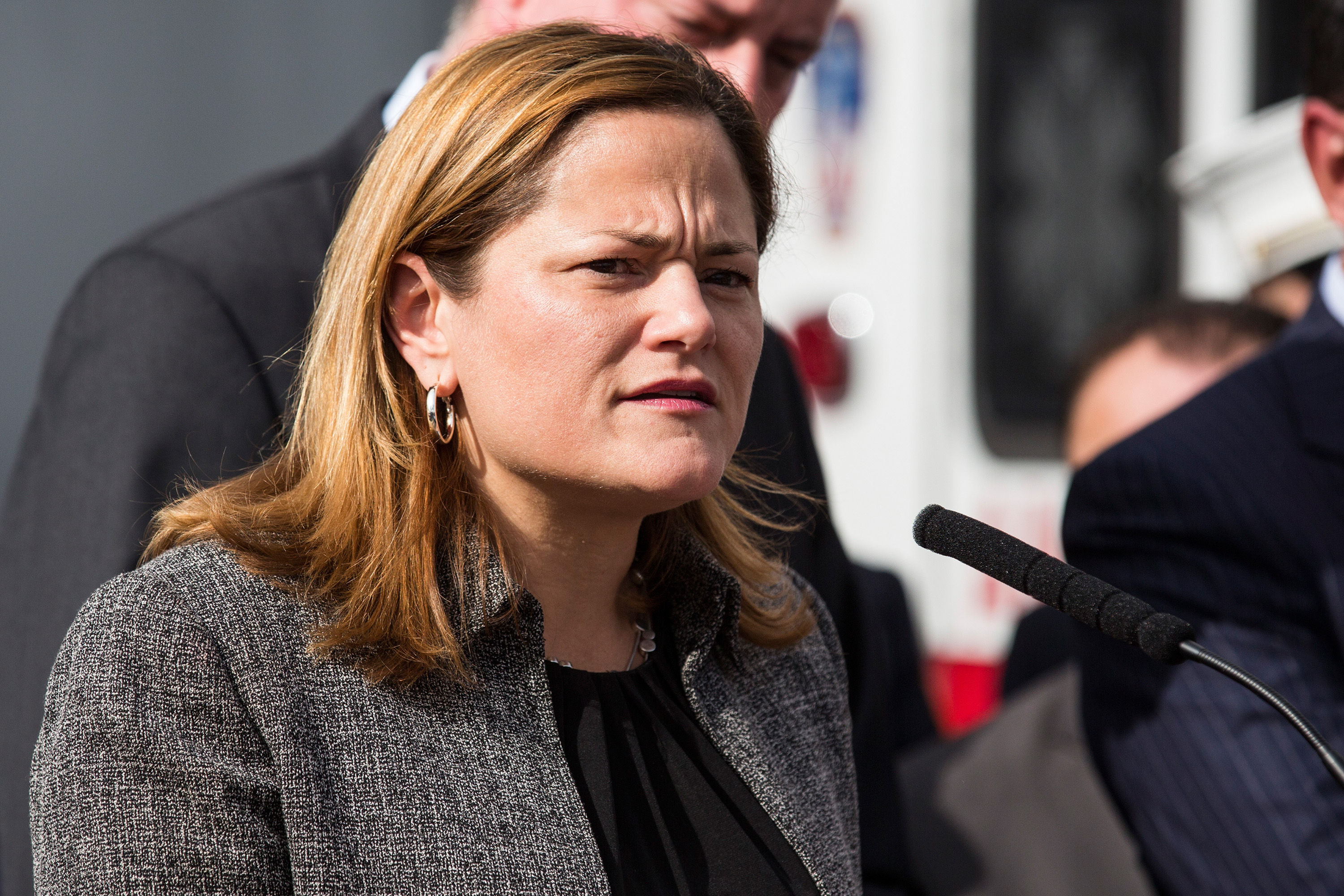 Council Speaker Melissa Mark-Viverito is breaking with fellow Democrats like Mayor Bill de Blasio  and Gov. Andrew Cuomo, who have indicated a willingness to work with President-elect Donald Trump—and insisting she isn't ready to call him her president so long as hateful rhetoric is "still welcome under Trump's tent."
Mark-Viverito—a prominent Hillary Clinton surrogate who blasted Trump repeatedly throughout the presidential race—has taken to Twitter aggressively in the days following Trump's shock victory last Tuesday. The Queens-born businessman participated in his first interview as president-elect on 60 Minutes last night, in which he said he would deport 0r incarcerate up to 3 million undocumented immigrants who he says are "criminal and have criminal records, gang members, drug dealers," claiming that the country has "a lot of these people"—but also called on his supporters who have left a trail of racist assaults and vandalism across the country to "stop it."
As the interview was underway, Mark-Viverito defended her decision to speak out against Trump.
A day after Election Day, Mark-Viverito called for a peaceful transition of power, but said it was unclear what that implications of a Trump presidency would be for New York City. She, like de Blasio, vowed that the city would remain committed to protecting all individuals.
"We are and will continue to be a city that respects and protects immigrants, people of diverse faiths and races, LGBTQ New Yorkers, a city that values and empowers women and all of our communities," Mark-Viverito said. "We are better, stronger and prosperous because of our commitment to inclusion."
She also expressed revulsion at Trump's appointment of Trump for President CEO Stephen Bannon—who was once charged in a domestic violence case in 1996 and who ran Breitbart News, a far-right website that flirted with racism and anti-Semitism—as his chief strategist and senior counselor, expressing agreement with the Anti-Defamation League. The group's CEO praised Trump's selection of Republican National Committee Chairman Reince Priebus as White House chief of staff but denounced the appointment of Bannon.
(Mark-Viverito also agreed with one user's assertion that the term "alt-right" should be replaced with "white supremacist" or "white supremacist sympathizer.")
The speaker has a lengthy history of speaking out against Trump throughout the presidential race. Last month, she disclosed a previously unknown history of childhood molestation on her Twitter account. She said that an 11-year-old video of Trump bragging about how his fame allowed him to sexually assault women reopened old wounds for her, and urged Republican lawmakers to either condemn him directly or endorse his behavior.
In July, she commissioned an analysis of how much Trump's plans to deport undocumented immigrants and ban Muslims from entering the United States would cost New York City—and found that such a move would cost nearly $800 million in tax revenue and would lead to a decline of 340,000 jobs.
At the annual five-day Somos el Futuro Conference in San Juan, Puerto Rico Saturday, Mayor Bill de Blasio said many people are "in a little bit of shock" and are confused because they don't know what to expect from a Trump presidency but admitted—though with difficulty—that they may be able to work with the Trump administration on some issues, NY1 reported.
And Comptroller Scott Stringer—a rumored mayoral rival to de Blasio next year—said he and the mayor would definitely be "in lockstep" when it comes to ensuring that the Trump presidency does not adversely affect New York City residents.
But Mark-Viverito, a Puerto Rico native, was less measured in her remarks, and spoke a Trump presidency as an impending crisis because of his embrace of white nationalist ideas and elements.
"We are in a sense a state of emergency," she told NY1. "That's the way I see it. We have too much at stake and we need to really be vigilant and determined."
Disclosure: Donald Trump is the father-in-law of Jared Kushner, the publisher of Observer Media.