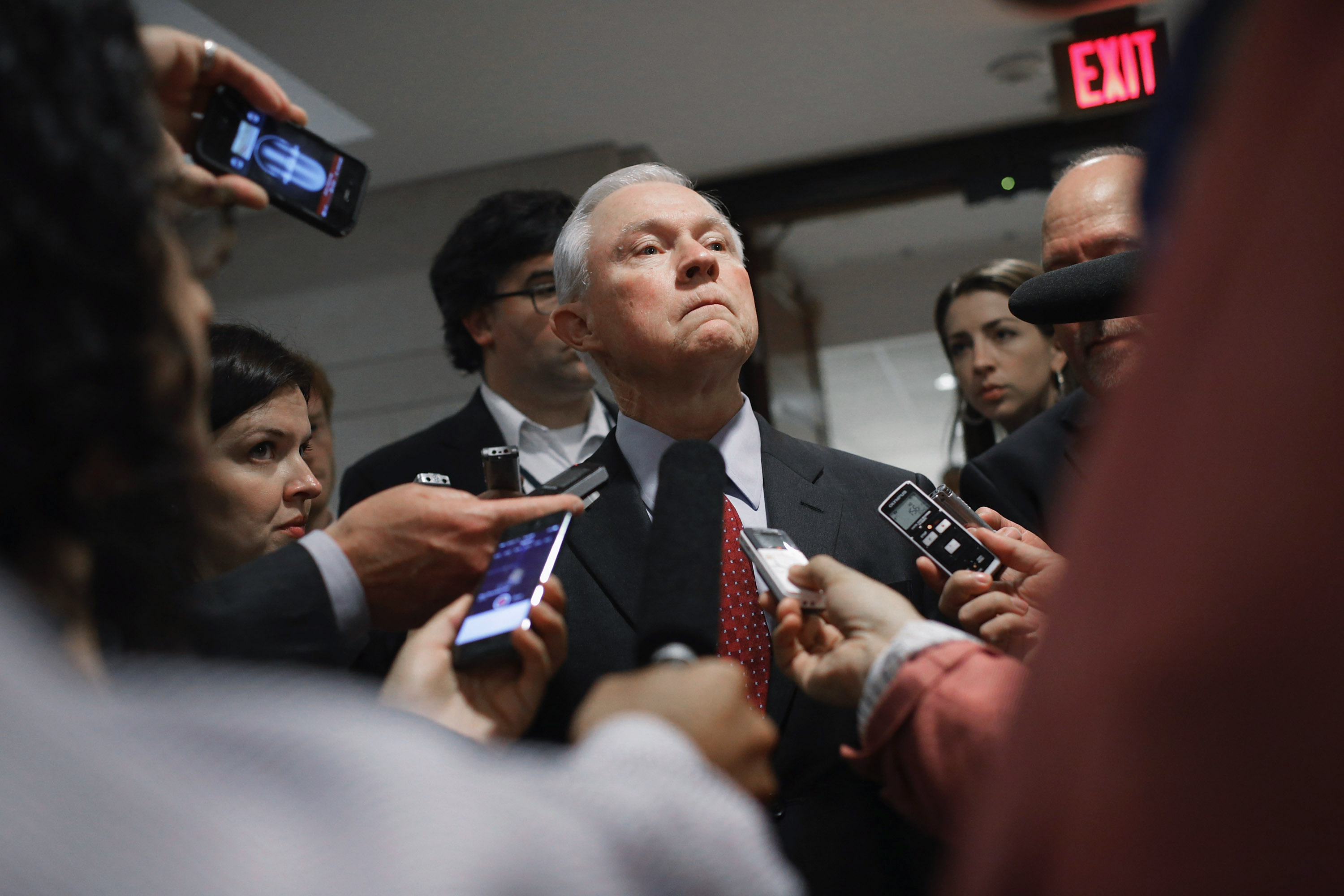 Alabama Sen. Jeff Sessions asserted tonight that a massive trade pact backed by both Congressional GOP leaders and President Barack Obama has no longer has a shot of passing—whether in the post-election "lame duck" session this fall, or any time next year.
Speaking to the Observer at Donald Trump's election night party, Sessions argued the opposition of both presidential candidates to the Trans Pacific Partnership has precluded its passage. The TPP would eliminate an array of barriers to commerce between the United States, Australia, Japan, Vietnam, Chile and a host of other Pacific Rim countries.
"I think the TPP is dead, and there will be blood all over the floor if somebody tries to move that through the Congress any time soon," Sessions said. "Both candidates opposed it, Hillary Clinton and Donald Trump."
Trump has been a constant critic of free trade, but also manufactures most of his own branded product lines in foreign countries. Clinton supported and helped coordinate the TPP as secretary of state, but opposed it as a candidate—under pressure from her populist primary rival, Vermont Sen. Bernie Sanders.
Sessions is one of a handful of Republicans to join Democrats and organized labor in opposing the accord. After a bitter fight, Congress granted the president Fast Track Authority to unilaterally negotiate the deal last year, meaning the House of Representatives and Senate would only be able to vote in favor or against it—without changing its content.
The president had signaled he hoped to get Congress to vote on TPP
Most of New York's congressional delegation, Republicans and Democrats alike, has come out against the deal. The biggest exception is Queens Congressman Gregory Meeks, a Clinton and Obama ally, who was a founding member of the "Friends of the TPP Caucus" in the House.