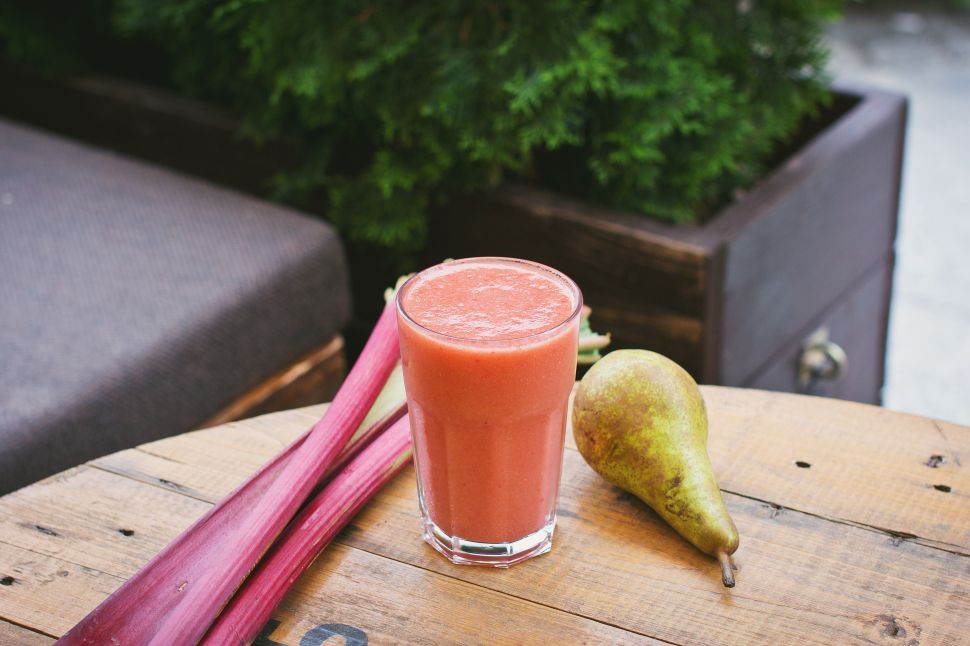 Science has long proven that if you're trying to lose weight or build lean muscle, there's one dietary nutrient of particular importance: protein. As it turns out, those stereotypical images of bodybuilders gorging on raw eggs and other high-protein foods are stereotypes for a reason. But you'll be happy to know that you don't have to go on a bodybuilder diet to get the body of your dreams. The advent of modern protein powders makes hitting your daily protein quota as simple as turning on the blender.
With so many protein powders on the market today, it's often a challenge choose one that will fit your needs. Manufacturers throw a lot of claims on the container, and it's hard to know which of those claims have been backed by scientific evidence and which are just ploys to get you to part with your hard-earned cash. I believe that "food is medicine," so it's important to only consume the highest quality foods—and protein powders. Here's a list of my top three choices that will help you achieve your desired results without the digestive issues, inflammation or skin problems that often accompany low-quality powders.
Bone Broth Protein
Bone broth's benefits are significant and broad, which is why the golden elixir may be the hottest trend in health today. Although it's increased popularity is still fairly recent, bone broth has been celebrated by cultures around the world for centuries. The vital nutrients in bone broth support a range of systems, including the gut and immune system, joints and muscles, as well as skin, hair, nails and metabolism. (In fact, if you're looking for a quick way to detoxify and reset your entire body, I recommend a bone broth fast.)
As a smoothie-friendly powder, bone broth protein begins as a true bone broth liquid and then it's dehydrated, creating a concentrated source of high-quality, nutrient-rich protein. By adding one scoop of a high-quality bone broth protein powder to your smoothie, you get 20 grams of protein to support healthy muscle building and metabolism; plus, vital minerals that support the digestive system, boost detoxification, reduce inflammation and promote healthy sleep. The best news? You don't have to go through the hours-long process of actually making bone broth to reap these benefits.
Glutamine, a naturally occurring hormone in bone broth, is known to improve gastrointestinal health, promote muscle growth and heal leaky gut—just two more of the many bone broth benefits. In fact, a 2015 study published in the International Journal of Sport Nutrition and Exercise Metabolism found that glutamine supplementation resulted in faster recovery and diminished muscle soreness after exercise. Need another reason to add bone broth protein to your daily routine? It contains no dairy, gluten, soy or grains, making it suitable for a multitude of diets.
Pea Protein
While I do believe that organic, grass-fed animal products can be a integral part of a healthy diet, I also recognize that more and more people are adopting a plant-based diet. Because of this, consuming popular protein supplements like bone broth or whey is not an option for some—but that certainly doesn't mean they don't need the protein and nutritional boost.
Pea protein is a supplement gaining in popularity, namely because it is completely vegan, grain-free and hypoallergenic. It's easier to digest than many other protein powders on the market and, as a result, doesn't cause the digestive stress and bloating that other powders can. In addition to aiding in weight loss, pea protein has also been shown to support a healthy heart, decrease the risk of kidney disease, increase muscle thickness and regulate blood sugar. But, just like with other protein powders, it's important to choose an organic powder that is free of additives and fillers that can actually wreck your health.
Collagen Protein
Collagen, the most abundant protein in our bodies, is found in our muscles, bones, skin and tendons—but our collagen levels begin to deplete by the time we're 20 years old. Because our body's collagen production naturally begins to slow as we age, we develop weaker cartilage in the joints, wrinkles, cellulite and sagging skin. And age, along with other factors like smoking, sun exposure and diets high in sugar and inflammatory foods, also contribute to those lower collagen levels.
Supplementing with collagen protein has been shown to improve collagen levels in the body, while supporting better metabolism, boosting energy levels and helping to maintain healthy muscle tissue. A 2014 study published in Skin Pharmacology and Physiology evaluated the efficacy of collagen supplementation and found that after eight weeks, skin elasticity improved significantly, and there were noticeable differences in skin moisture and skin evaporation.
Because collagen protein is an animal product, it is important that you choose a manufacturer that values its livestock and guarantees that there won't be hidden antibiotics or hormones in your powder. Buy one that is sourced from the cleanest, purest pasture-raised and grass-fed cows. They shouldn't be raised with antibiotics, growth hormones or any other unwanted chemicals that are so often used with conventionally raised cattle—and that ultimately end up in your body when you consume food products made from those animals.
Dr. Josh Axe, DNM, DC, CNS, is a doctor of natural medicine, clinical nutritionist and author with a passion to help people get well using food as medicine. He recently authored Eat Dirt: Why Leaky Gut May Be the Root Cause of Your Health Problems and Five Surprising Steps to Cure It, and he operates one of the world's largest natural health websites at DrAxe.com. Follow him on Twitter: @DRJoshAxe