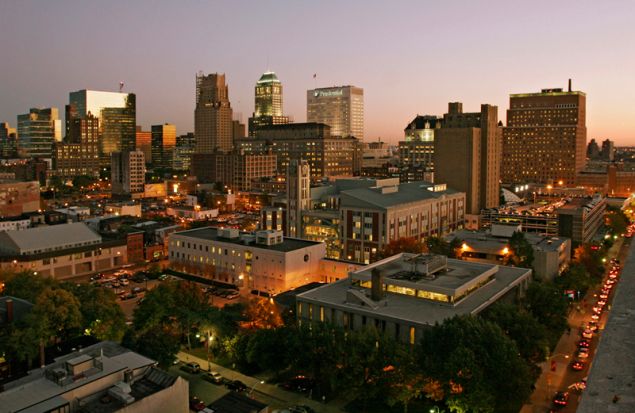 The two sides of two recent filings in the New Jersey State Supreme Court are taking one another to task over six Newark parents' suit against the state Commissioner of Education and the city's public school system over the district's use of a 'last in, first out' teacher layoff policy and the state's intention of reopening the decades-old Abbott v. Burke ruling, which mandates that the state offer aid to schools in Newark and 31 other cash-strapped districts.
Following the announcement of one lawsuit to preemptively eliminate the policy of making firing decisions by seniority alone and another that would forestall the administration of Governor Chris Christie's plan to level school funding across the state by revising the statutes resulting from the Abbott case, Newark Teachers Union President John Abeigon characterized the suits as a cash-grab for the attorneys representing the parents to NJTV.
"These cases make millions of dollars for the law firms that defend them and the goal ultimately is to make millions of dollars for the corporate charter schools that they invest in," Abeigon said.
But the Partnership for Educational Justice's Melody Meyer, a representative for the nonprofit group assisting the plaintiffs, said by email that the attorneys involved are working for free.
"Newark Teachers Union head John Abeigon has been quoted on the record in opposition to the lawsuit filed by Newark parents challenging last in, first out teacher layoffs saying that the lawyers in 'these cases' stand to make 'millions of dollars.' This is false. The entire legal team representing the Newark parents are donating their time and services 100% for free, entirely pro bono because they believe in the justice of this case," she wrote.
Christie's school funding plan has been the cornerstone of his policy plans for the state in recent months. It would offer a significant windfall and property tax relief to certain suburban districts that are currently underfunded by the existing school funding formula, but would strip Newark of 69 percent of its operating budget. Other hard-up districts like Camden and Patterson would also face dire consequences if the plan succeeds against long odds in the Democratically controlled legislature.