With fall in full swing and winter fast approaching, the cooler temps make for the perfect time to transition everything from your wardrobe to home décor. Besides being a huge runway and street style trend this season, velvet is having a major interior design moment—adding a dash of dreamy texture to any room. Whether your style is modern and minimalist or a bit more bohemian, there are a myriad of easy ways to decorate using the timeless fabric.
Short of overhauling your whole place, think in terms of fabrics and textures, just as you would with clothes. "This time of year, I swap from Belgian linens to wools, mohair, velvets, alpacas, and cashmeres," says Homepolish interior designer Becky Shea. "Silk velvet layers in a sense of luxury that no other material merits." Besides being incredibly soft, it lends subtle richness and warmth to a space, making it just as stylish as it is functional. "I love that it adds a bit of unexpected flare, and that it can dress up a space," says L.A.-based interior designer Becki Owens.
Although it's often associated with a vintage aesthetic, there are plenty of ways to decorate with the plush fabric in a way that feels modern and fresh. Try unexpected palettes like pastels or neutrals to keep it from veering too Victorian or antique. The sleek lines and blush hue on this chair make it an understatedly chic addition to any living room.
Lulu & Georgia founder Sara Sugarman also recommends getting creative and juxtaposing materials. "Use bold, rich colors and contrast with metals, woods, or lucite to keep the look from feeling too traditional," she says. "Velvet is also great to pair with other luxurious textures like fur and silk for extra dimension." Balance the opulence of the fabric in jewel tones by keeping everything else light and airy.
Because of its unique nap, or the way in which its dense fibers lie, velvet gives colors an inimitable intensity or luminosity. "Velvet can make a drab color look vibrant," says Sugarman. "In my daughter's nursery, we have these fabulous gold curtains that wouldn't have any depth or sheen if they were in a linen or cotton."
With velvet, a little goes a long way. Start with small doses and focal pieces: think piping details, bed linens, decorative pillows, accent furniture, and more. "Decorating with velvet sparingly is key. I'm a heavy believer in layering this material in subtle ways," says Shea, who has used it on curtain pulls and more discreetly as liners for drawers in closets, kitchens, and bars.
For those who want to make a bigger statement in their layout, there's a wealth of eye-catching options. And going bold doesn't necessarily have an over-the-top result: "Velvet can be used on headboards and bedframes, giving you an elevated glamorous look. If you want to have a more dramatic approach to a room, throw it on window treatments or as wallpaper—it's stunning!" says Shea, who adds that it's a great insulator, especially against winters in the Northeast.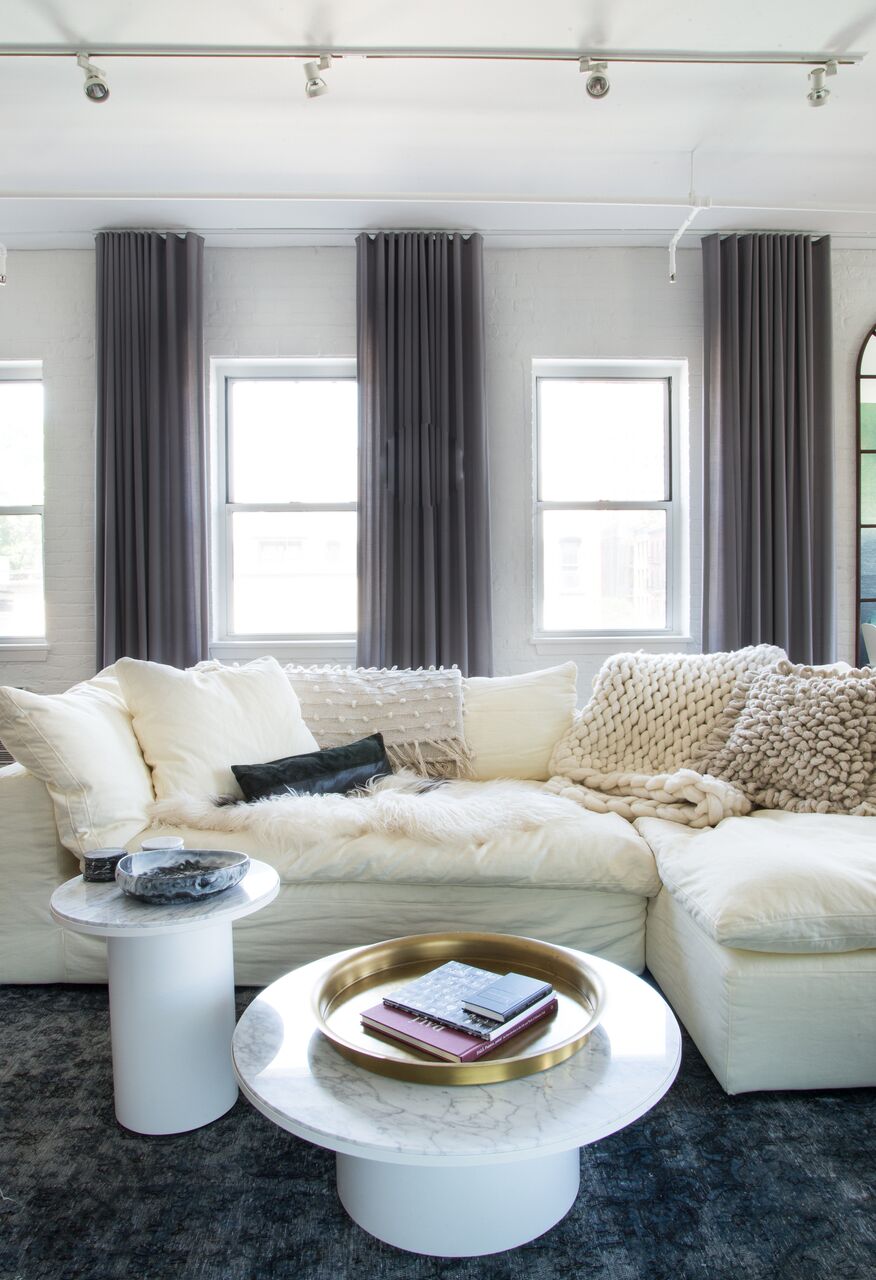 While it is a thick fabric, velvet does require some TLC to maintain its sumptuous look. As with all special materials, read the care instructions to know what kind of fibers it's woven from (iterations include silks, cottons, polyesters, etc.). For occasional maintenance, use a vaccum or soft-bristle brush to dust. For spills, Owens recommends gently laying a microfiber cloth across it to absorb the spill without rubbing. But ultimately, leave cleaning to the pros: "If you try and clean it yourself, you can leave a water ring or crush the fabric," warns Sugarman.