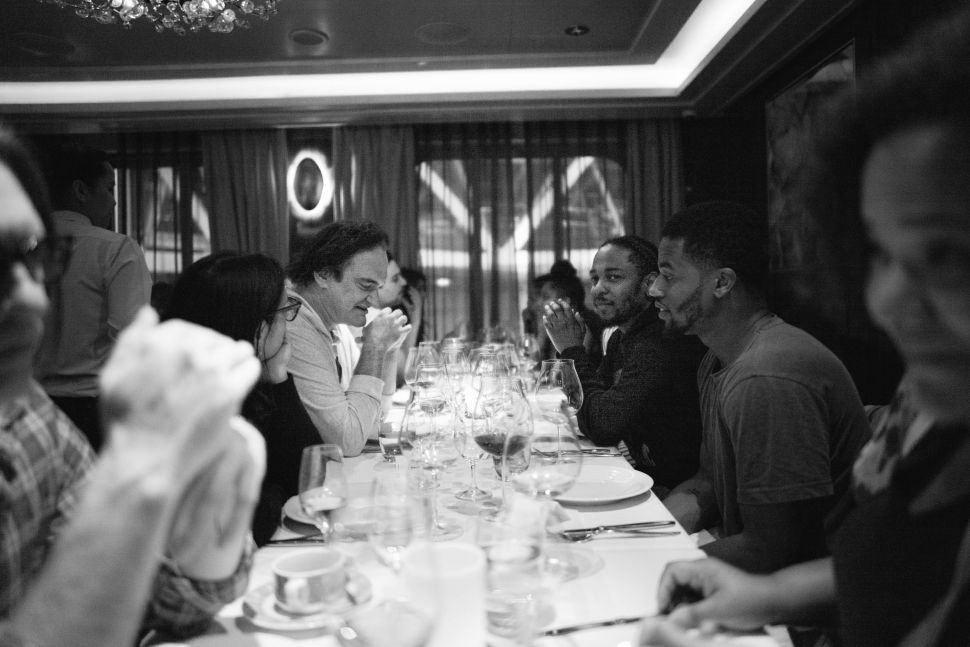 A 20-deck ship packed with 3,000 business and tech entrepreneurs headed across international waters from Miami last Wednesday, on a three-day trip aboard the Norwegian Escape.
The fully inclusive accommodations ranged from shared rooms starting at $2,000 per person and individual minisuites for $7,000, to luxury penthouses with a private sundeck and pool for VIP guests. The voyage was hosted by a community called Summit, and this was their Summit at Sea.  
Upon my first hour with the Summit community, it was clear that the group shared a common set of values. Despite standout attendees like Haben Girma, Daveed Diggs, Anne Marie Slaughter, Quentin Tarantino, Wim Hof and Patrisse Cullors, the "Summiters" were mostly business owners and artists—down to earth, friendly, inclusive and networking without agendas.
Healthy living was an integral part of the programming, and from my standpoint as a nutritionist, it was the consummate moving wellness retreat. Lectures from some of the most well-respected leaders in their field—like Dr. Dean Ornish and Dr. Mark Hyman—were bookmarked by yoga and fitness classes, replete with delicious, nutritious food. But Summit at Sea is not a wellness retreat.
Summit began as an opportunity for leaders from diverse fields to share ideas and create products, partnerships, friendships and movements to uplift and expand our understanding of and impact on the world. The vast array of immersive, dynamic experiences created a nostalgia in me before the journey began, as I knew I wouldn't be able to attend everything.
Needless to say, my schedule was full. A sand mandala ceremony was held by monks whose peaceful precision was captivating. Live music included a performance by Foster the People. The following day, I attended a sunset meditation beside one of their band members, where we opened up to one another about our most happy memory in life. I spoke of idyllic summers spent in Norway as a child, and he spoke of his first day in Boston before college, when he was on his own and felt anything was possible.
At one lecture, Doug Evans, the founder of Juicero, sat to my left, while Matthew Sherman, the founder of Jugofresh, sat to my right, discussing smoothie ingredients before proceeding to give me business advice. Successful entrepreneurs who are open and helpful was the common denominator across all Summit events.
'We are able to beat depression, PTSD, fear, trauma—anything, because that is not WHO we are.'
In terms of programming, perhaps the strongest theme at Summit at Sea was that of "superhumanification," exploring how humans can reach their peak physical and mental potential. 
Wim Hof, who set 21 Guinness World Records for his mastery of oxygen and temperature regulation, was one of the most captivating speakers. Hof believes in the power of positive thinking, mind over body, and breathing techniques to overcome disease. He shared a simple technique—first practicing deep breathing, and then holding the breath for two minutes—which, in his words, "makes you the master of your alchemy—your chemistry. It puts your body in survival mode when there is no oxygen. Adrenaline shoots out, and it resets your body in the best functionality. Then, the bacteria that comes to your body in survival mode is not able to attack you. Inflammation goes down."
Hof continued, "We are able to beat depression, PTSD, fear, trauma—anything, because that is not WHO we are." 
I held my breath again with Kirk Krack, the world's foremost educator in the sport of freediving or descending to great depths under water on a single breath of air. Krack has instructed Special Forces units, Red Bull athletes, magician David Blaine and Tom Cruise for the latest Mission Impossible movie. Together with his wife, Mandy-Rae, who he trained well enough to set seven world records, Krack presented helpful tricks to outsmart the body.
It was a nice reprieve from having to decide where to eat and with whom, as Summit preselected both your company and the restaurant in which you would dine.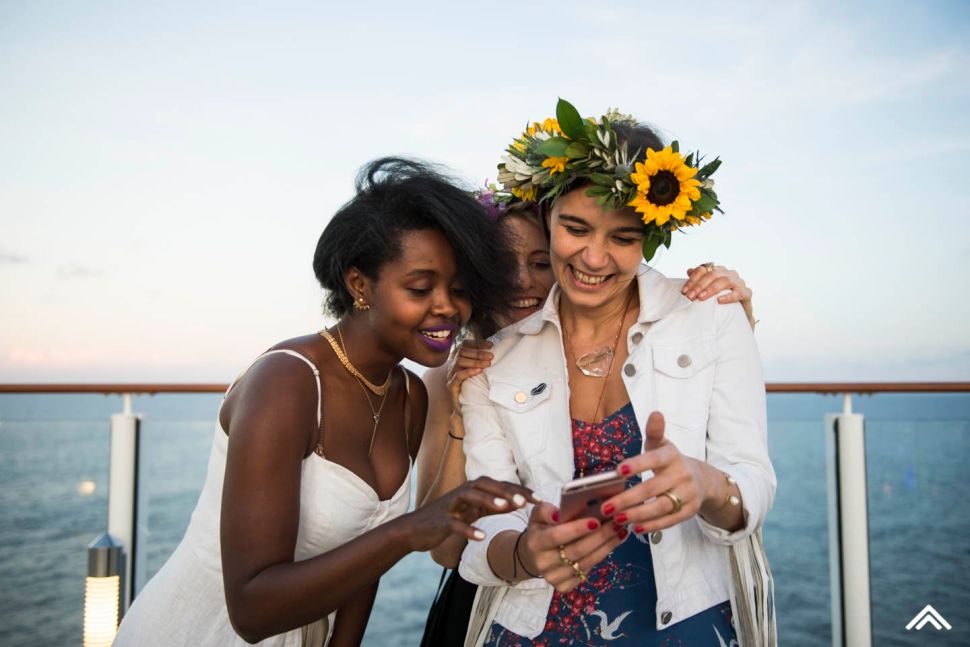 Dr. Dean Ornish spoke of the transformative power of lifestyle changes to prevent, treat and even reverse disease. As a surgeon, he saw patients return with the same problem after having coronary bypass surgery, and he started to view what he was doing as an incomplete approach. Ornish decided that many of us only "begin to heal when [we] finally stop doing what is causing the problem. It is really as simple as that."
Ornish insists that it is possible to reverse the progression of coronary heart disease, Type 2 diabetes, and early stage prostate cancer by eating a whole foods plant-based diet, exercising, practicing yoga and meditation, and loving more. Changing lifestyles changes genes—turning protective genes on, and turning genes that promote disease off. Such changes lengthen telomeres, the ends of our chromosomes that regulate aging, thereby reversing aging at a cellular level. His program has enabled participants to reduce or discontinue their use of medications.
While not everything at Summit could be boxed into super-human realms, the real-life Erin Brockovich was impressive enough. Brockovich opened up to Summiters about what she calls her "stick-to-itiveness," a coping mechanism she developed growing up with dyslexia. The environmental crusader spoke to continued water crises throughout the country. "Flint is the tip of the iceberg" she said. "This is a national crisis." Brockovich is currently working on cases in California, Texas, Michigan, Illinois and Missouri, but showed a map demonstrating that the issue exists all over the U.S.
Beyond the lectures, the deliciously healthy food and libations on board were vast, with options from Jugofresh, Beaming Organic Superfood Cafe, The Real Coconut, Brodo Broth, TYME, The Fat Radish, Matcha Bar and more. It was inspiring for an event of such scale to put forth the effort to source local, organic fruits and vegetables, grass-fed protein, cage-free chicken and eggs, and line-caught fish. There were breakfast and lunch bars with smoothies, juices and acai bowls, as well as signature salads and pastas. Dinners were family-style, and sharing food and tables together with strangers facilitated meeting new people. It was a nice reprieve from having to decide where to eat and with whom, as Summit preselected both your company and the restaurant in which you would dine. There was even a class on the Fundamentals of Raw Chocolate Making.
Although this was the last Summit at Sea event, the ripple effect of this community has only just begun. Their discussions are not merely informational, but rather open forums on finding solutions for prevailing issues in the world. Summit will host an event next year in Los Angeles as well as intimate weekends at their community home, a ski resort, in Eden, Utah.
Great communities are founded on the principle that people can accomplish far more together than independently. The strong bonds and authentic nature of the relationships formed at Summit is instrumental in doing just that. In short, the voyage was nothing less than surreal. It was rare to be surrounded by so many trailblazers at once. 
Kristy Rao is a certified health and nutrition coach and native New Yorker. She works with clients nationwide to create holistic, personalized plans to achieve weight loss and natural beauty. Follow her on Twitter @KristyRao and on Instagram @KRHealth