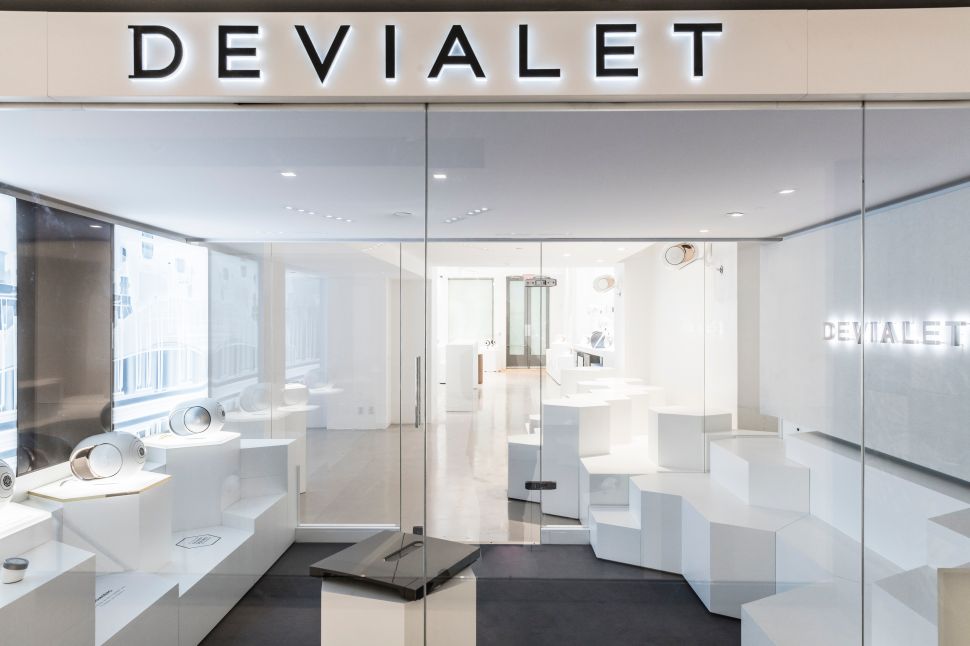 What started as a passion project backed by LVMH CEO Bernard Arnault, has now blossomed into a full fledged business. Thanks to a strategic retail partnership with Apple, and an explosion in popularity overseas, Devialet has seen rapid growth in just a year's time.
Formerly a niche sound brand started in 2007, Devialet became all-appealing with the release of The Phantom. The pint sized speaker weighs in at 25 pounds, and packs a punch, capable of filling the home of just about any main stream music lover.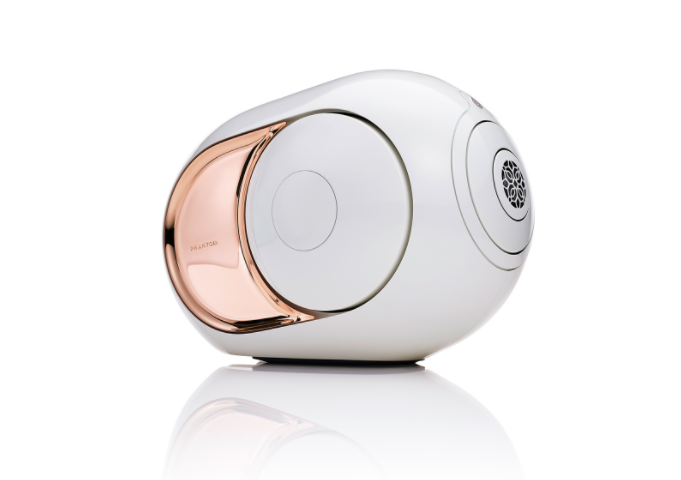 Now the brand adored by both Kanye West and Karl Lagerfeld, who owns 20 Phantom speakers placed throughout his several residences, is opening the doors of their first stateside retail location at 92 Greene Street in Soho. Here shoppers can experience Devialet's full suite of audio gadgets, including the $3,000, 22 carat rose gold-plated Phantom inside of a glass paneled "Immersive" room.
New Yorkers can also expect the location to become a hotspot for intimate musical acts, as the back of the store includes a double-height concert space set to debut in early 2017.