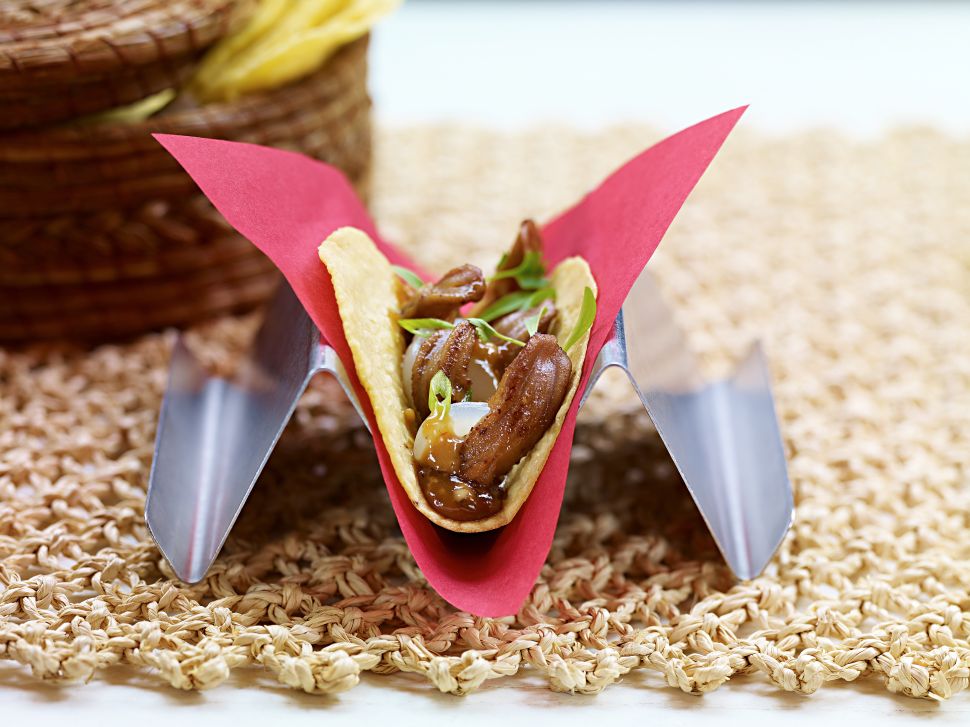 Las Vegas' always-open, anything-you-want mentality means that Thanksgiving is a day where you really don't have to eat roast turkey if you're not in the mood for it. Here are six great ways to celebrate the holiday with a different kind of feast.
For Tacos and Dim Sum
Spanish-American chef José Andrés loves a diversity of deliciousness. China Poblano, his eclectic Chinese-Mexican restaurant at The Cosmopolitan, serves tacos, guacamole, pozole, hot-and-sour soup, dim sum, rou jia mo (red-braised pork) street sandwiches, noodles and a twenty-vegetable fried rice for the best kind of family-style feast. Adventurous eaters might opt for the Silencio tacos with duck tongue and lychee. The carnitas, siu mai and har gow are all big crowdpleasers. You can always ask for a tasting menu (starting at $55 per person), too. Pair your meal with an ethereal salt-air margarita, a mezcal flight, agua frescas, a Tsingtao or a pot of tea.
For a Mediterranean Escape
For Thanksgiving, Cleo at SLS is serving up Cleopatra's Feast ($60 per person, $50 for locals), a Mediterranean meal including hummus with tahini; three-cheese borek with nigella seeds; sauerkraut and parsnip latkes; citrus and grilled halloumi; and caramelized winter vegetables with spiced olives, almonds and quinoa. Yes, there's roasted turkey breast and a fried turkey leg, too, but the stuffing at Cleo is made with couscous, of course.
For a Journey Around Asia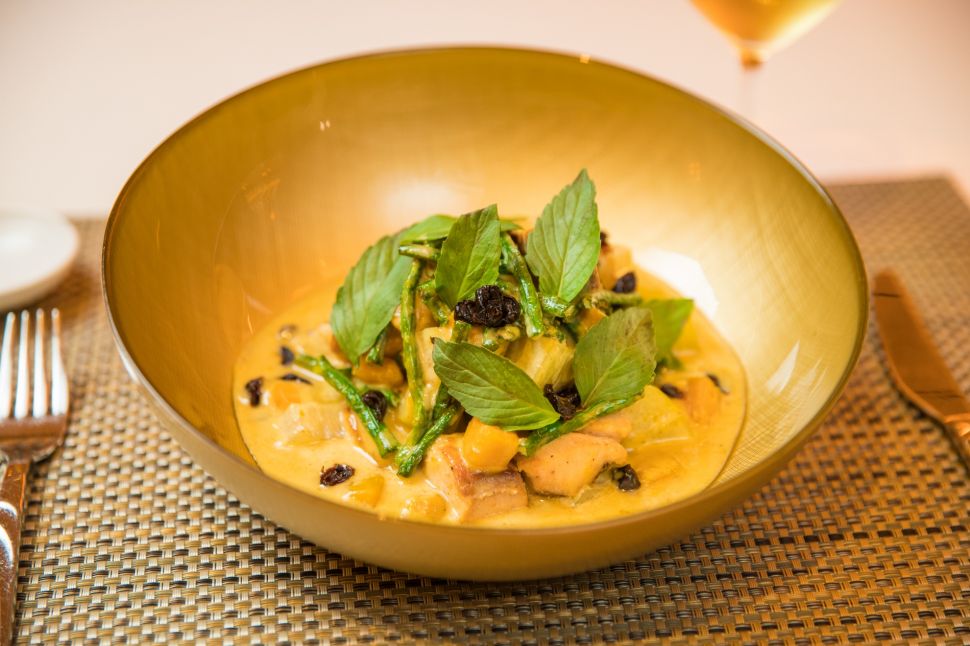 You really want turkey for Thanksgiving? Sure, head to Andrea's at Steve Wynn's Encore resort, where Filipino-American chef Joseph Elevado has turkey Thai green curry ($36) with coconut, kabocha squash, winter melon, dried cranberries and Thai basil as his Thanksgiving special. You can also order off the regular menu for all your pork belly sisig, wagyu beef, hamachi sashimi, Jidori chicken-leg adobo, Chinese-sausage fried rice and vegan spicy-tofu roll cravings.
For Big Easy Bliss 
It will be business as usual on Thanksgiving for Emeril's New Orleans Fish House at MGM Grand, which means celebrity-chef extraordinaire Emeril Lagasse's Creole boiled shrimp cocktail, shrimp-and-sausage gumbo, jumbo lump crab cakes, Louisiana-style broiled oysters, crab-stuffed gulf shrimp, fried Florida frog legs, pecan-crusted Texas redfish and pan-fried rainbow trout. And leave it to an Emeril restaurant to have a special Thanksgiving butternut squash soup that comes with foie gras and crispy duck confit ($17). There's also a turkey dinner ($42) and pumpkin pie ($11) available. But why eat stuffing, mashed potatoes and cranberry sauce when you can have sides like Creole fries, creamed spinach and jambalaya? Big Easy does it.
For the Finest Fine Dining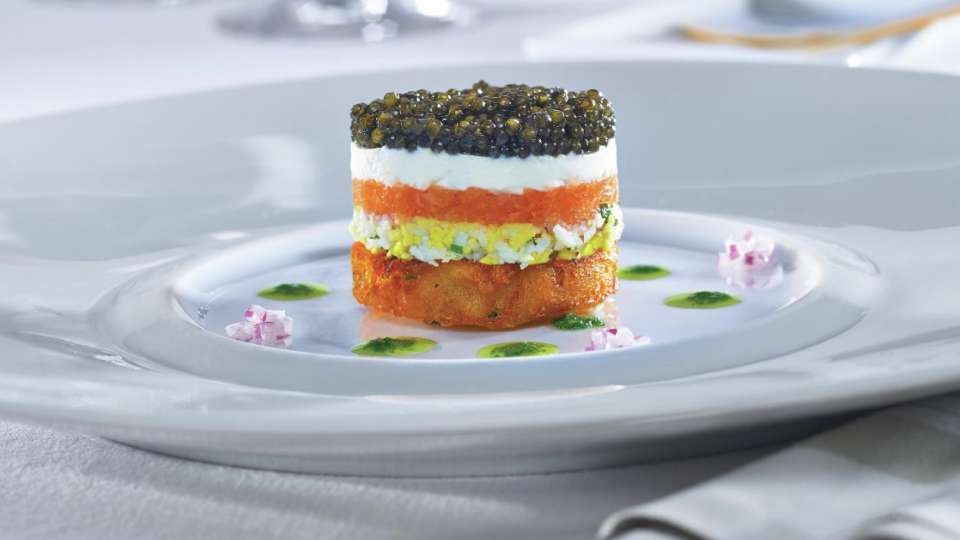 Look, you're probably insane if you order turkey instead of chateaubriand or smoked sea bass as part of the $135 tasting menu at Michael Mina inside Bellagio. But be thankful for the freedom you have and do whatever you want knowing that, either way, you'll also get some of Mina's greatest and most over-the-top hits like his caviar parfait and lobster pot pie.
For an Off-Strip BBQ Blowout
Avoid the casinos and make your way to the Town Square shopping/dining complex just south of the Strip. That's where Pot Liquor CAS is serving a Thanksgiving feast that's as American as it gets: a barbecue buffet ($34.95, $17.95 for children 12 and under) with a carving station for Texas-style brisket. Other highlights include Kansas City-style baby-back ribs, cherrywood-smoked turkey (OK, fine, have some turkey if you must) and stuffing with smoked pork. Because slow-cooked meat is one of the best ways to celebrate America.