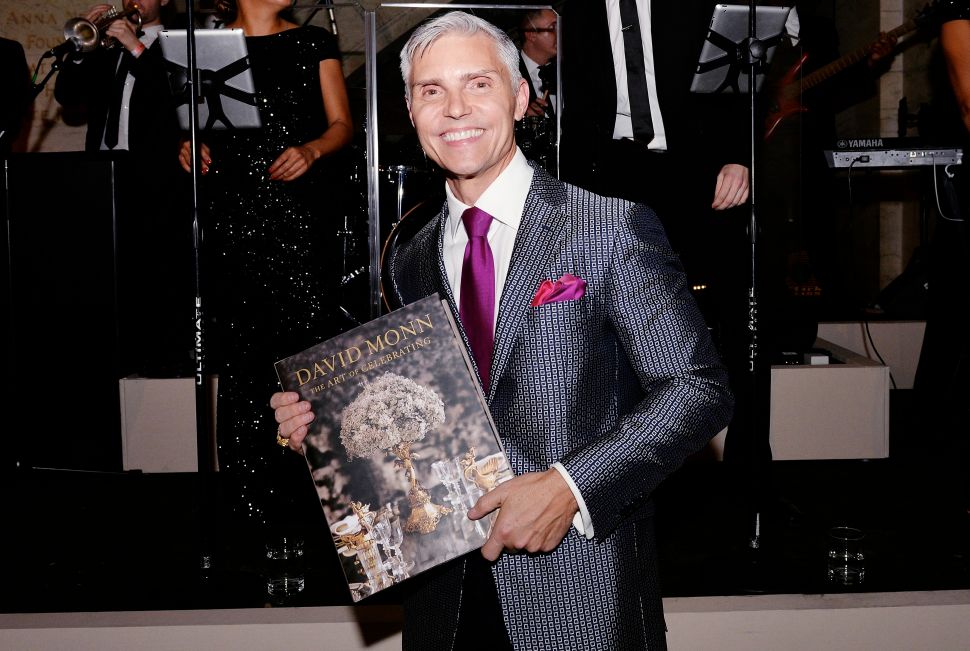 "This won't be a regular book party," I was told by David Monn's publicist before attending the launch of his newest tome, "The Art of Celebrating," published by Vendome Press. They were right. This was made evident, first and foremost, by the venue itself. Rather than a tired store or studio space, Monn opted for The New York Public Library's Gottesman Exhibition Hall, the only room of the hallowed historic landmark building that Monn had never used in his seasoned history as a party planner extraordinaire. 
The man of the hour has been chosen to produce countless uptown galas, high profile weddings, and even White House state dinners, but this evening served as one bacchanal for himself, where he was able to show off the best of what he has to offer.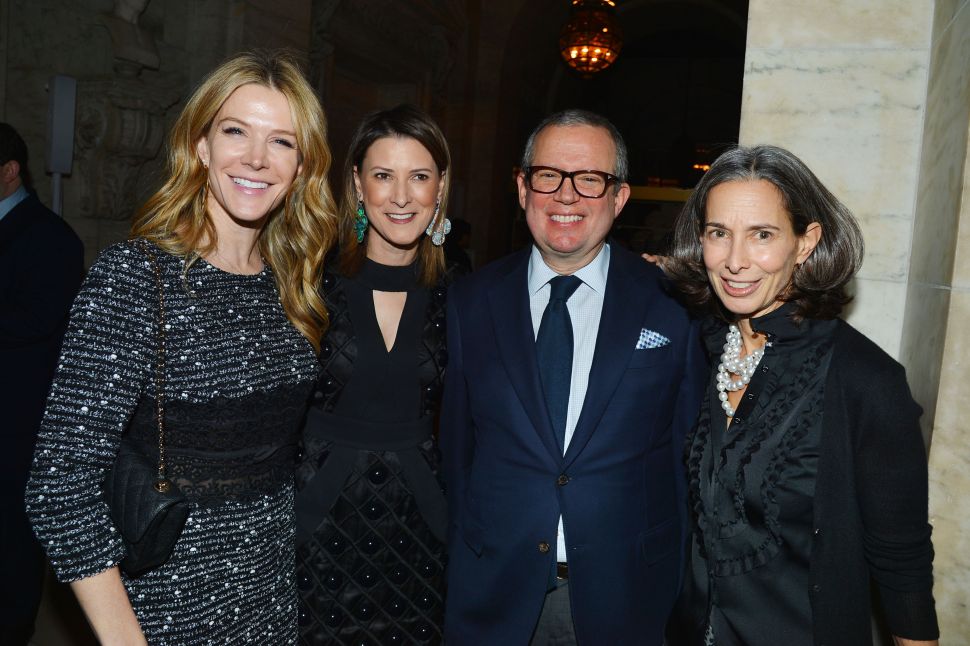 Outside, guests entered up the library's iconic staircase, which attracted the attention of passing midtown tourists thanks to the candlelit walkway. We then entered into the soaring foyer, where more fun would later ensue, and into Gottesman Hall, lit gently by twinkling Oak trees dotted with faux peacock taxidermy. It was rumored that the spectacle was assembled in just 30 hectic minutes following the library's 6 PM closure.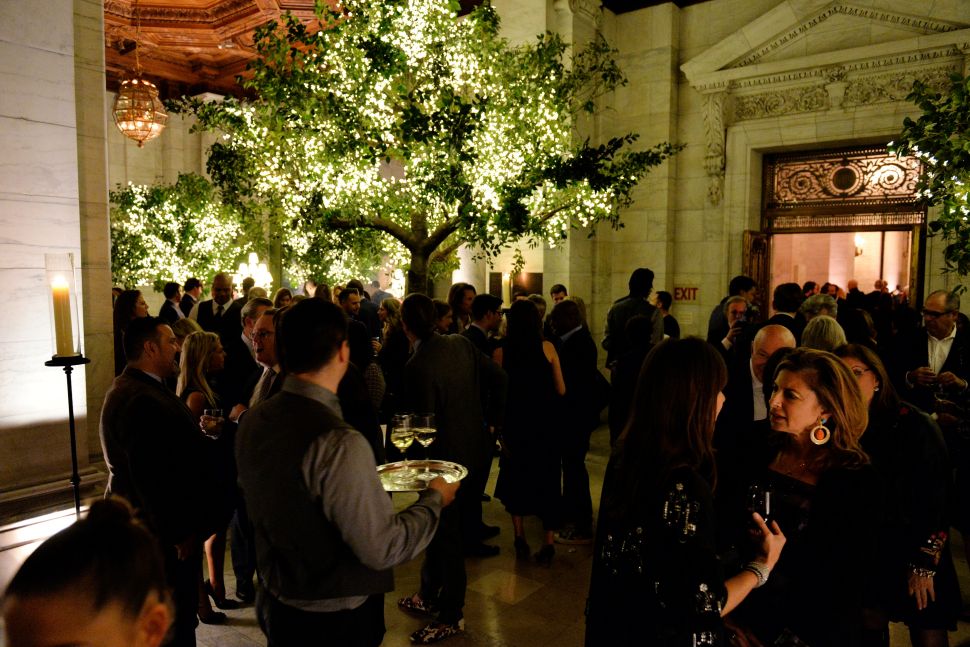 Monn evangelists Martha Stewart, Gayle King, Linda Fargo, photographer Björn Wallander, and financier Harry Slatkin all milled through the space, which packed with over 800 guests, all of whom Monn thanked in his remarks, as well as the noticeably absent, Bill Cunningham.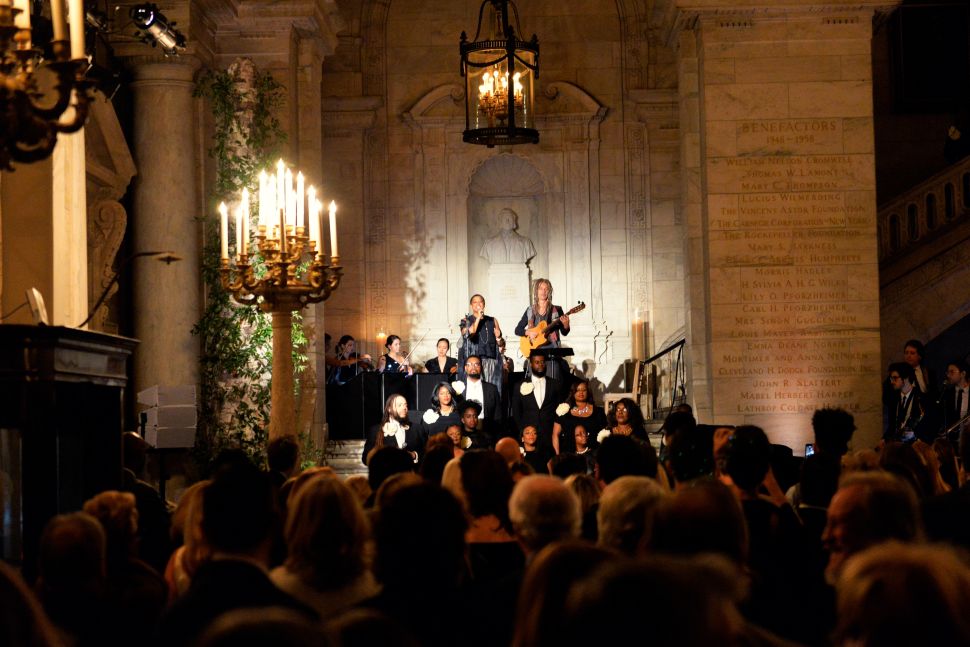 "Bill's validation changed my life," Monn said, further lauding the legendary street style photogrpaher who was originally enlisted to write the foreword of the book before his death. He was followed by a performance by Lisa Fischer, flanked by a massive choir on either side of the library's grand staircase in the foyer. Their 5-song set was aptly kicked off with Monn's favorite song, "I Dream In Color" which he enjoyed while on the arm of longtime friend and collaborator, Alex Papachristidis. "Today it has remained the theme song I live my life to," he said. "Please listen to the lyrics. They're special."