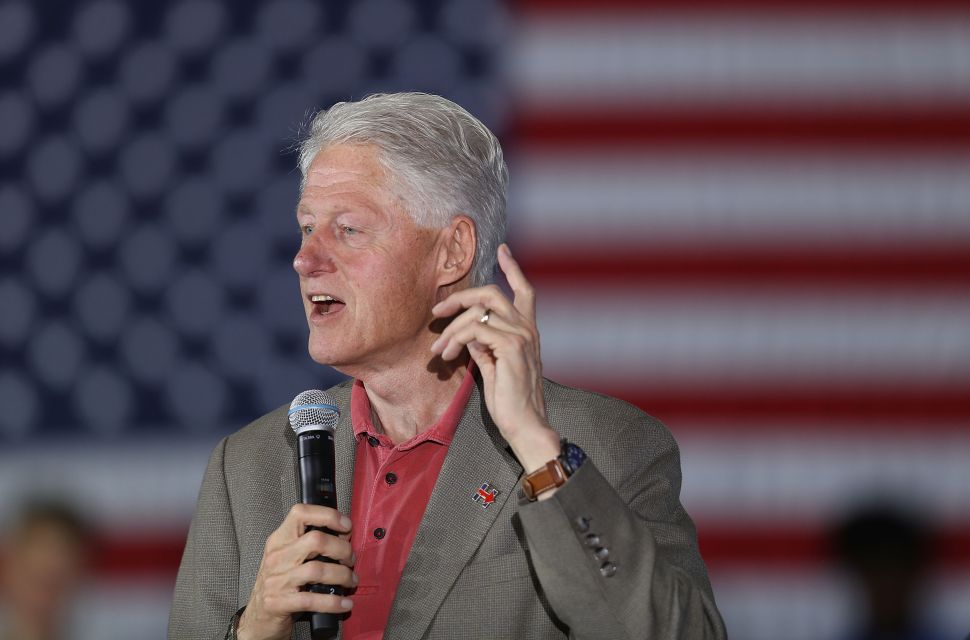 On November 1, WikiLeaks released an email that revealed one of the most dubious pay-to-play examples between the Clinton Foundation and the Clintons.
In a March 2015 email, Clinton Foundation director of foreign policy Amitabh Desai asked the Clinton campaign whether Bill Clinton could meet with Ukrainian Clinton Foundation billionaire donor Victor Pinchuk. The purpose of the meeting was to use Bill Clinton as a selling point to other Western leaders, so that Pinchuk could make a statement in opposition to Russian Leader Vladimir Putin.
"Victor Pinchuk is relentlessly following up (including this morning) about a meeting with WJC in London or anywhere in Europe. Ideally he wants to bring together a few western leaders to show support for Ukraine, with WJC probably their most important participant," wrote Desai. "I sense this is so important because Pinchuk is under Putin's heel right now, feeling a great degree of pressure and pain for his many years of nurturing stronger ties with the West."
According to an August piece in The Wall Street Journal, when she was secretary of state, Hillary Clinton hosted a dinner with Pinchuk, who retained a lobbyist to schedule meetings with the State Department. The New York Times reported several meetings were indeed scheduled with the State Department on behalf or with Pinchuk, who donated between $10 million and $25 million to the Clinton Foundation, and has lent his private plane to the Clintons.
Though it is unclear if the meeting between Bill Clinton and Pinchuk occurred, the newly released email reveals Bill Clinton does political favors for Clinton Foundation donors completely unrelated to any philanthropy, and that those donations buy donors access to the Clintons. The email and relationship between Pinchuk and the Clintons also provides another reason the Clinton campaign—besides serving as a useful anti-Trump tool—aggressively pushes anti-Putin rhetoric.
Newsweek reported in early 2015 that Pinchuk's trading with Iran may breach U.S. sanctions imposed against the country. Interpipe Group, owned by Pinchuk, made a series of shipments to Iran in 2011 and 2012. "Interpipe may qualify for penalties due to the mere presence on American soil of North American Interpipe Inc, its United States subsidiary," wrote Rory Ross. "The U.S. authorities can also penalize non-American companies with no base in the U.S. at all which it judges to be working counter to its foreign policy, as happened to Zhuhai Zhenrong, a Chinese oil company, in 2012." Ross noted the person in charge of this list when the shipments to Iran were made was Hillary Clinton.
While Pinchuk's close ties to the Clintons had already solicited scrutiny towards the foundation, this recent WikiLeaks email debunks still more of the defenses and claims used by the Clinton campaign regarding their supposed charitable organization.