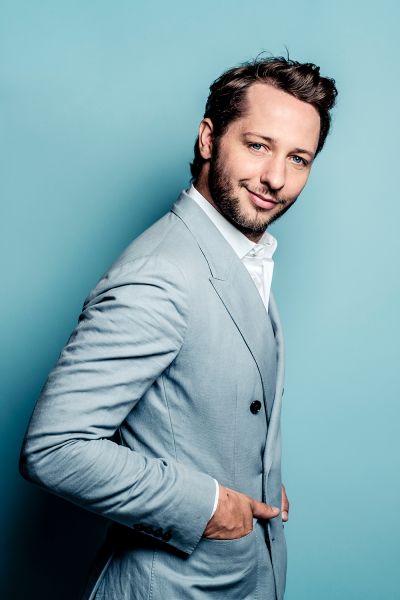 When we fashion folks hear the clink of champagne glasses coming from somewhere, nay anywhere, you can bet we'll find the source. Which is how we ended up high-stepping our way into Miami's annual Art Basel fair. What began in Florida 2002 as an exclusive art event of similar caliber to the Switzerland showing is now a superb opportunity for the fashion flock to work the latest resort looks all over South Beach. Culturally, Basel also provides a challenge for the average pap-seeking vlogger; it is kind of helpful to be able to tell your De Koonings and Koons apart  to hold court at this photo-fest.
In the past, Gucci, Marc Jacobs, Calvin Klein and other luxury brands have collaborated with art's inner circle to host   top events at Miami's annual Art Basel fair the fair, most of which take place at the newest hotels along the strip or in-store. Who will forget Jeremy Scott and Moschino's Barbie party at the renovated Raleigh Hotel in 2014, when the brand erected an all-pink dream house for real life Barbie doll Paris Hilton? Or the debauchery at the Chrome Hearts store when the brand enlisted Atlanta de Cadenet (daughter of Duran Duran bassist John Taylor) and Zoë Kravitz along with Kravitz's band, Lolawolf, to perform at its opening in the Design District?
Art Basel is also a time for up-and-comers to prove they've earned a seat at the proverbial table. Last year, shoe designer Paul Andrew threw a dinner at Ian Schrager's The Edition, where, ironically, his presence among art influencers established him as a true player in the New York fashion scene. And speaking of fashion, designers and front-row regulars all RSVP to developer Aby Rosen's annual dinner at The Dutch, where Vera Wang, Tommy Hilfiger and Stacey Bendet hobnob with the likes of Derek Blasberg, China Chow and Dasha Zhukova. We'd be remiss not to mention Condé Nast's strong showing in the 305, where Architectural Digest throws a chic affair each year at a stylish Miami venue, while Vanity Fair historically teams up with Jacobs for a cocktail event at the Webster. Meanwhile, Stefano Tonchi's W magazine opens the week by pairing with serious collectors and influencers.  These collaborations are often as interesting as they are random, but what's most exciting are the new art disruptors Artsy and Paddle8, who are luring social media magnets and Instagram celebrities with cool events geared toward the millennial set.
As tradition goes, this year YSL and W Magazine will kick off events Tuesday evening November 29 (because Art Basel is a full week now) with a private dinner at the Moore Building to celebrate Diana Widmaier-Picasso and the opening of Desire, along with hosts Jeffrey Deitch, Larry Gagosian and Anthony Vaccarello. The magazine is also hosting a private dinner one day later in celebration of Ugo Rondinone's Miami Mountain (2016) at Mr. Chow, in partnership with the Bass Museum and Phillips. Missoni is also making a run at this year's fair with the launch of Surface Conversation, a project by the house's creative director Angela Missoni that fosters sharing and discussing Contemporary art through a rotating program that will feature new exhibits every three months back in New York. Also on November 29, Art Basel loyalist Loewe will be doing an exhibition and in-store cocktail event hosted by creative director Jonathan Anderson and collectors Don and Mera Rubell. The event marks the opening of "Chance Encounters," works by Anthea Hamilton, Paul Nash, Lucie Rie and Rose Wylie.
But the coolest parties are no longer limited to fashion houses. Modern day art disruptors are doing just that to the party circuit. This year online auction site Paddle8 is hosting a beachside lunch November 30 at Soho Beach House along with Alexander Gilkes, Thomas Hesse and Jean Pigozzi to celebrate the sale of Brett Ratner's Hilhaven Lodge: Select Works From One of Hollywood's Most Storied Homes. The site is also hosting its annual charity cocktail and art auction for Water for People on December 1 at the Nautilus Hotel. Meanwhile, Artsy, another online art purveyor, will present "Collective Reality," an evening of virtual reality and music "beyond the headset" in the Faena Art Dome on Wednesday, November 30. The event will feature state-of-the-art VR and 360° technology to showcase site-specific works by cutting-edge new media artists, including Rachel Rossin, Jon Rafman and Jacolby Satterwhite. It will also feature a special musical performance curated by SoundCloud. Ironically, the event is generously endowed by Gucci, perhaps the first brand to wise up to the new art influencers on the block.
Speaking of Faena, the hotel's epic launch during last year's Art Basel drew the biggest, most select crowds of the fair. This year, Alan Faena's luxury property is proving its staying power through a slew of VIP events. "Her Madgesty" Madonna will be making an appearance on December 2 for the Raising Malawi benefit during the opening week's celebrations of Faena Forum, the creative incubator designed by Rem Koolhaas' OMA that pioneers new cultural events. The forum will also host the world premiere dance commission Once With Me, Once With Me, by Pam Tanowitz in collaboration with architect Sho Shigematsu of OMA, composer Dan Siegler, costume designer Sybilla and dancers from the Miami City Ballet School.
This Art Basel we'll see the continuation of fashion and art coming together, forming chic pairings that are often long lasting and purposeful. At times however, these marriages can be quite random and superficial. With the wrong message—or with one too many superstars on the same invitation—Art Basel's most famous collaborations could culminate in a messy divorce if not well handled. While neither art nor fashion want to be seen as being too commercial, they both need to be a part of Art Basel in order to expose their brands to as many eyeballs as possible. Whether anything actually comes of it, it's impossible to say, but at least the champagne is flowing.