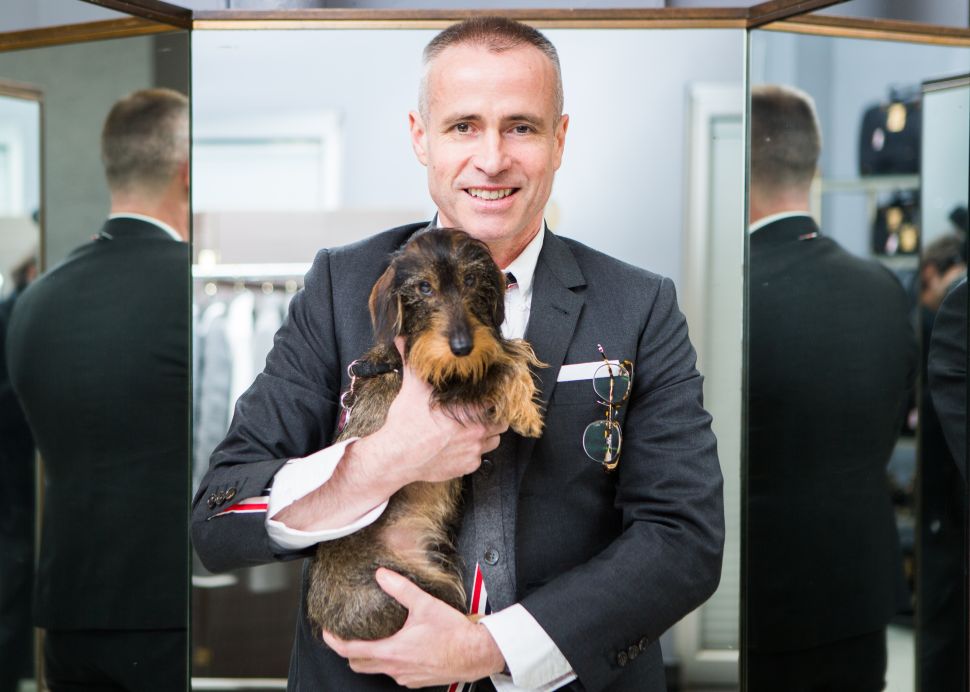 It was a store party like any other, this time honoring designer Thom Browne and his partnership with the "global authority on Merino wool" known as The Woolmark Company, until one adorable guest sauntered in. Hector Browne, Thom's 1-year-old wire-haired Dachshund instantly stole the show as he sniffed through the designer's Hudson Street store that he seemed to know all too well.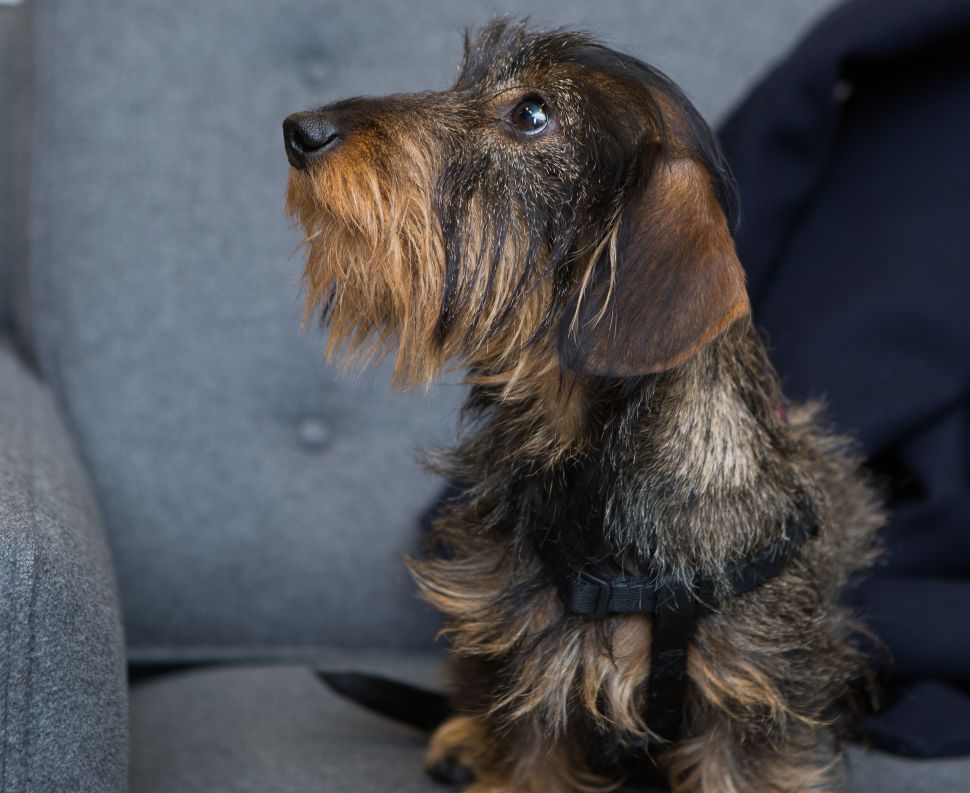 "I swear he thinks he's a person," said one of Browne's close confidantes. His gentle demeanor made him the perfect party guest as he posed for photos with Brendan Fallis, Eric Rutherford, the evening's co-host, Rickie de Sole, blogging couple Isaac Hindin-Miller and Jenny Albright, and yours truly. 
The young pooch quickly rose to fame when he was immortalized last March at Browne's Fall 2016 runway show as a handbag made of Nutria, a type of river rat, used to mimic his scruffy fur. The accessory was first spotted on the arm of fashion critic Cathy Horyn, who opted to take her Hector bag as her sidekick to Paris Fashion Week, and was later spotted on the arms of several other well heeled street stylers. Now the weiner dog-shaped bags come in a variety of colorways and materials.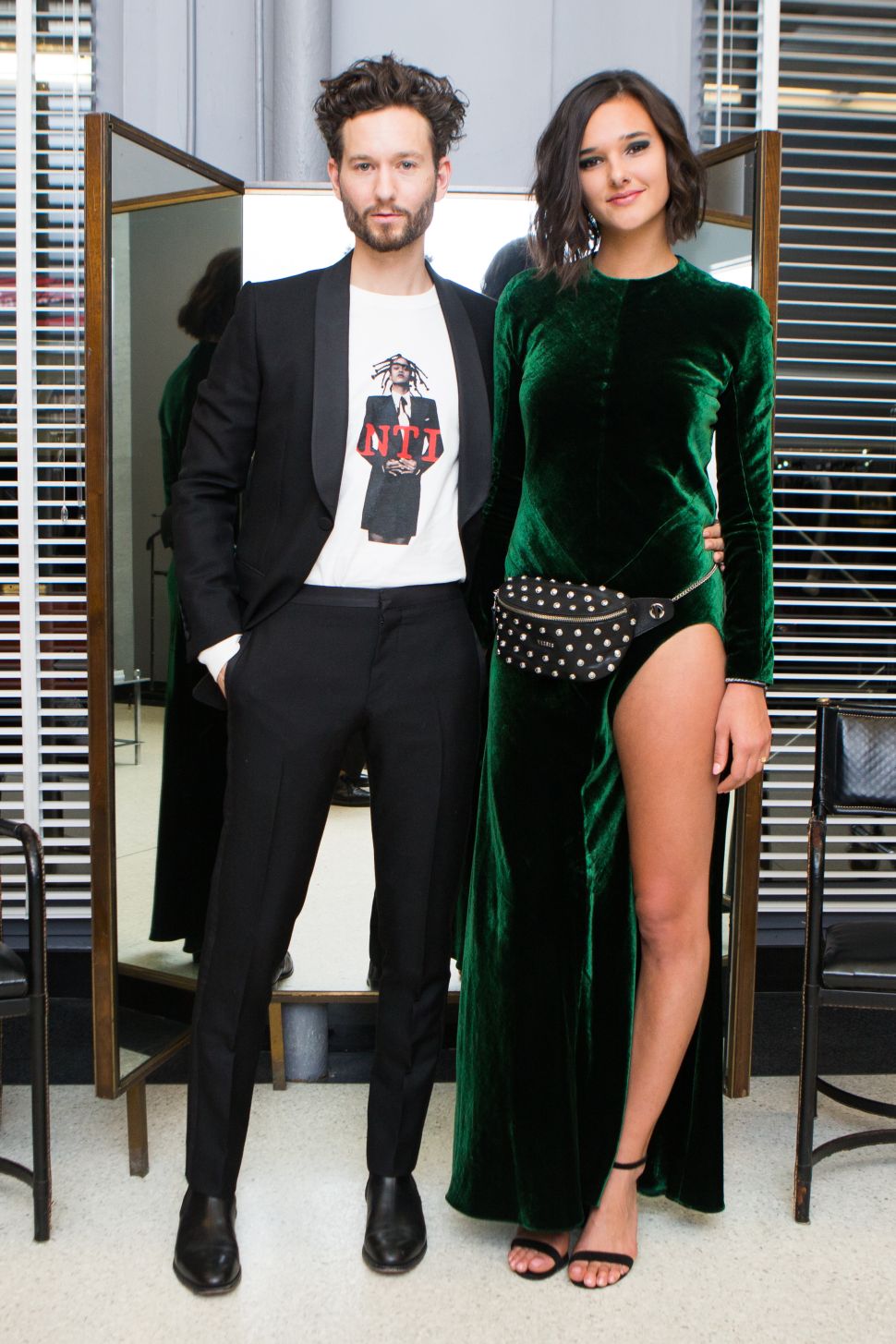 Since then, the real Hector Browne has slowly dipped his paws into the fashion community with appearances at the launch of Browne's partnership with The Rug Company and inside Barney's Madison Avenue flagship where he sported a pink sweater complete with the brand's signature red, white, and blue grosgrain detailing. 
Should you not be lucky enough to spot Hector Browne traipsing around Manhattan, you can following along his exploits on Instagram, @HectorBrowne, where he lives by the all-too-cute mantra, "Low to the ground, High fashion."