Though Thanksgiving is still a week away, it's definitely not too early to get started on holiday gift shopping (to be honest, there's no time like the present to buy yourself a little something special). As it turns out, some of our favorite websites have the same idea, and they're bringing their merchandise to the streets of New York, for the first time ever.
Set to open up shop on November 25 (otherwise known as Black Friday) is Orchard Mile, the luxury marketplace with focus on customizable e-commerce. For their first brick and mortar experience, the online shop will be taking over a six-by-six foot pop-up shop on the second floor of Brookfield Place. Aptly titled the "Gift Box," this tiny boutique will feature designs from Roland Mouret, Perrin Paris, Temperley London, Rebecca Minkoff and more. Somehow, the shop is also equipped with space for fitting rooms and if you don't find the gift you're looking for in-person, there will be iPads for further online browsing.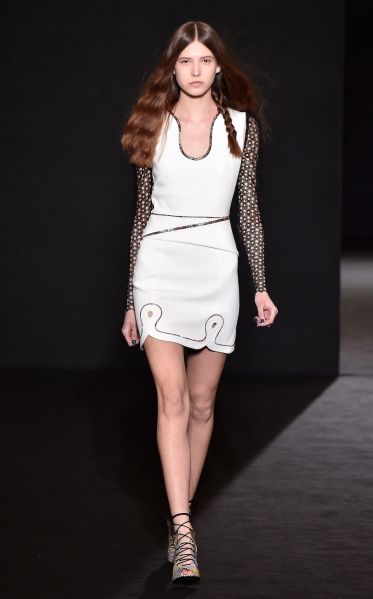 If you visit the shop and realize you want to take everything home, you're in luck. Orchard Mile is offering the opportunity for one lucky shopper to win every item in the Gift Box, a $6,000 value, for free. All you need to do is visit the boutique while it's open through December 24 and sign up for the contest with a sales associate.
A little closer to the holiday season, The RealReal will be arriving in Soho, at 79 Greene Street. Open only from December 1 to 15, the luxury resale e-commerce destination promises to stock super exclusive goods from Chanel, Hermès, Cartier, Proenza Schouler, Cèline and more. However, the focus isn't only on fashion for men and women; shoppers can scoop up haute jewelry, fine art, and home furnishings. There will also be experts on hand to ensure that each of these items is authentic, including gemologists and art curators.
Though they're not giving away the entirety of their store goods, The RealReal is offering the chance to receive $500 off your pop-up shop purchase. Head to their website for your chance to win and let the holiday shopping commence!