While Paddle8 co-founders Alexander Gilkes, Aditya Julka, and Osman Khan had no plans of selling out when we visited them last March, just three months later, the group was faced with an offer they couldn't refuse. Auctionata, the online art auction platform known for selling everything from family jewels to rare dinosaur bones, merged with Paddle8 for an undisclosed sum. The new "Auctionata | Paddle8" created a symbiotic relationship, allowing each of the digitally-driven auction houses to tap into new demographics and selling methods, namely video auctions.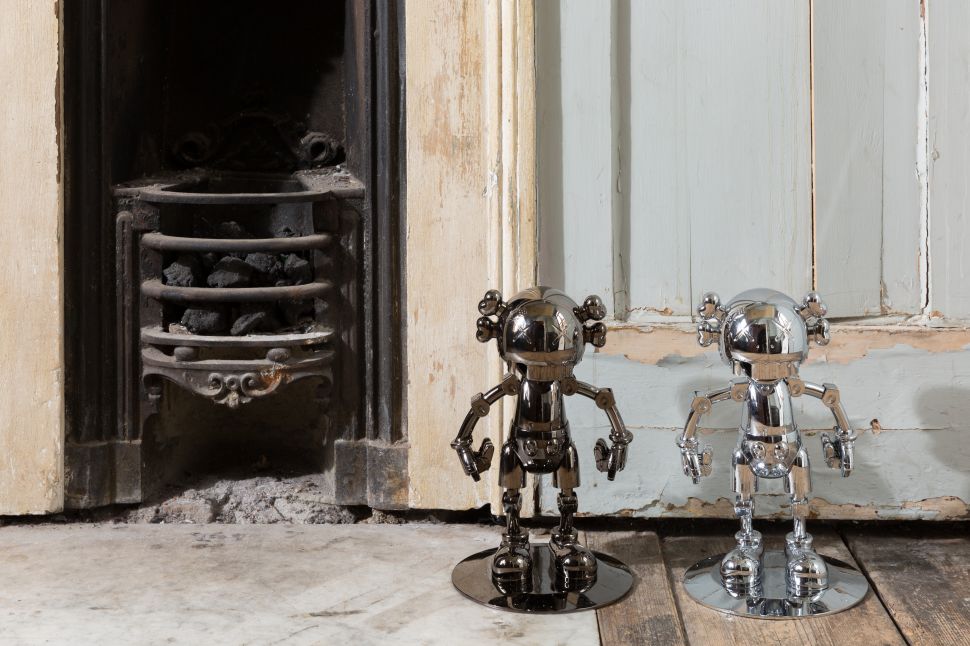 Starting tomorrow, collectors will have one week to shop "The Paddle8 Pad," a seemingly derelict townhouse near London's Regents Park, filled to the hilt with works that will hit the auction block from November 29th to December 5th. There's no need to go overseas to shop the wares though, as bidding can be done simply enough through your mobile phone.
"The Paddle8 Pad auctions will mark the first collaboration between our recently merged platforms: Auctionata and Paddle8," Gilkes said in a statement. "Using Auctionata's cutting-edge livestream technology and Paddle8's curatorial prowess, the sales have been built for the 21st century. Collectors worldwide can now follow, bid on and collect works with ease across various categories through an innovative and entertaining video format."
The works on offer have been tailored to the 21st century collector by Gilkes and his team with sales ranging from Paddle8's cash cow categories, like post-war contemporary art, as well as prints and multiples, to new territory like Asian art and fine jewelry. Standout lots include an octopus bangle by Shawish Geneva, up for €130,000, and Robert Rauschenberg's "Scattergram," pictured below, slated to sell for at least €55,000.
Throughout the 10 sales, viewers will be led by Gilkes, as well as Auctionata | Paddle8's UK CEO Patrick van der Vorst, auctioneer Edward Rising, and English presenter George Lamb, among other specialists, through the townhouse in a live show format. It's all done with the goal of revealing the interesting stories behind the objects on sale, all of which you can snap up yourself with the click of just a few buttons. To view a full catalog of items, click here.