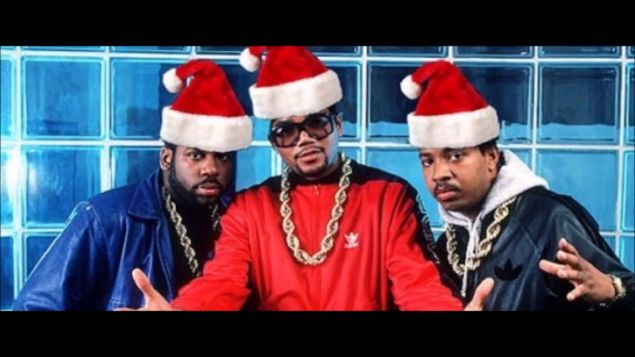 Black Friday means many things: elbows jabbing you in the eyes while you search for discount flat-screens, the death of all that gratitude you spent the previous 24 hours toasting—in so many words, the American Dream.
It also means the added bonus of a second Record Store Day, when, like its original April counterpart, hundreds of artists release special, limited-edition vinyl pressings of singles and albums. What better way to do your Christmas shopping than buying records! (Possibly for yourself!)
Here's our guide to the some of Black Friday's best offerings of some highly collectible vinyl in all shapes and sizes.
Get On Down, an indie record label that received the Record Store Day organization's inaugural Adapter Award in September 2013 for its GZA, Liquid Swords four-LP Chess Box, has an impressive trio of Black Friday releases:
James Brown's Funky People (Part 3) is available as a double-disc dance party compilation with incredible cuts from Brown, The J.B.s, Lyn Collins, Marva Whitney, Bobby Byrd and more; the 2007 Grammy-nominated Southern Rap anthem "Int'l Players Anthem (I Choose You)" by U.G.K. featuring OutKast is available for the first time ever as a picture disc in the shape of Texas; and '80s hip-hop trailblazers Jungle Brothers' album, Done By The Forces Of Nature, makes its way onto double-disc vinyl for the first time. (Spreading an album out over two discs improves sound quality.)
Let's add one more hip-hop look-back, and with a seasonal slant: Run-D.M.C.'s modern holiday classic, "Christmas In Hollis," backed with "Peter Piper" (the lead-in track on the crew's 1986 album Raising Hell) is released this Black Friday as a 12-inch double-sided picture disc featuring a Yuletide portrait of Run-D.M.C. on Side A, and the group's iconic logo on Side B. This disc also includes a previously unreleased instrumental version of "Christmas In Hollis."
Major archival record label Rhino's offerings include The Ramones' Live at the Roxy, Hollywood, CA, which was recorded at the height of the punk rockers new-band buzz in 1976. Issued on 180-gram vinyl, the record comes in a limited edition pressing of 9,500 copies.
Also, The Cars' "Just What I Needed" is issued as a limited edition 7-inch picture disc with the hit single's original beautiful Art Deco-inspired artwork in a limited edition of 4,000 copies.
RSD regulars Jack White's Third Man Records adds his side band The Raconteurs' 2006 song "Steady As She Goes" as a 7-inch, pressed in emerald green vinyl said to replicate the color of the men's bathroom at the Hermitage Hotel pictured on the single's sleeve.
Third Man also issues a double A-side seven-inch of Yusuf Islam's first two singles, released when he was a rising pop star called Cat Stevens: "I Love My Dog" and "Matthew and Son." Both were re-recorded at Third Man Records Blue Room in September, direct-to-acetate, and are packaged in a sleeve bearing illustrator Jess Rotter's artwork. This is the second offering in Third Man's Blue Room Sessions series.
Just weeks after the CD release of Otis Redding's Live At The Whisky A Go Go: The Complete Recordings (Stax Records), a limited edition of 2,500 copies of the renowned concert recording is out on Black Friday as a double-album pressed on delicious red vinyl.
In the eclectic bin, Cambodian-American psych outfit Dengue Fever continue also their cultural cross pollination with a very limited edition of 500 copies of a seven-inch split single with Korea's Goonam covering each other's tracks (Dengue Fever 's "Integratron"; Goonam 's "Gandaramaba"). Both tracks are previously unreleased and were recorded in 2014 during tours in US and Korea.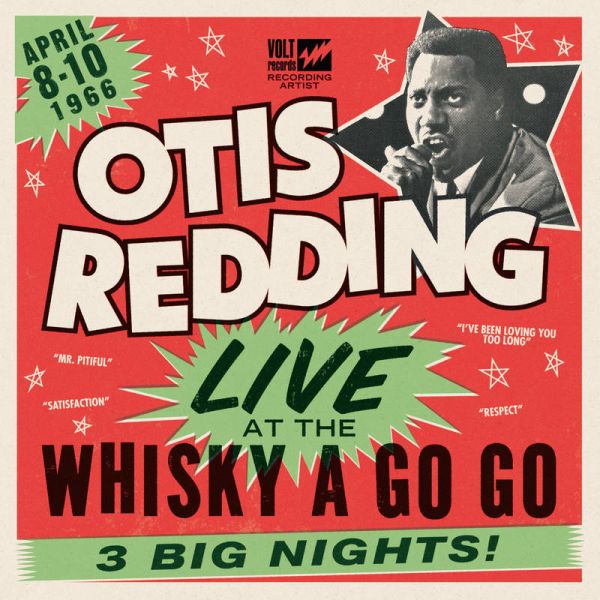 James Bay's special Record Store Day 12-inch features songs from his Grammy-nominated album Chaos And The Calm, recorded live at London's Hammersmith Apollo in March 2016.
Georgia boy Butch Walker's Black Friday exclusive Cassette Backs vinyl album collects unreleased demos and four-track recordings from Walker's eighth and totally rocking Stay Gold album, released in the summer 2016.
Omnivore Recordings has four vinyl titles for Black Friday: Big Star's Complete Third, Vol. 1: Demos to Sessions to Roughs; the Beach Boys' Becoming the Beach Boys: Highlights from the Hite & Dorinda Morgan Sessions; the Bangles' Ladies and Gentlemen … The Bangles!; and Jaco Pastorius' Jaco: Original Soundtrack.
Pastroius' Jaco is a special first-time-on-vinyl, limited-edition release featuring music from the documentary film chronicling the life of this legendary electric bass pioneer. The film was produced by Metallica bassist Robert Trujillo and Pastorius' eldest son, Johnny Pastorius. The soundtrack collects Weather Report masterpieces and musical collaborations with Joni Mitchell, Ian Hunter and Herbie Hancock, and three exclusive new recordings not included on the CD or digital versions.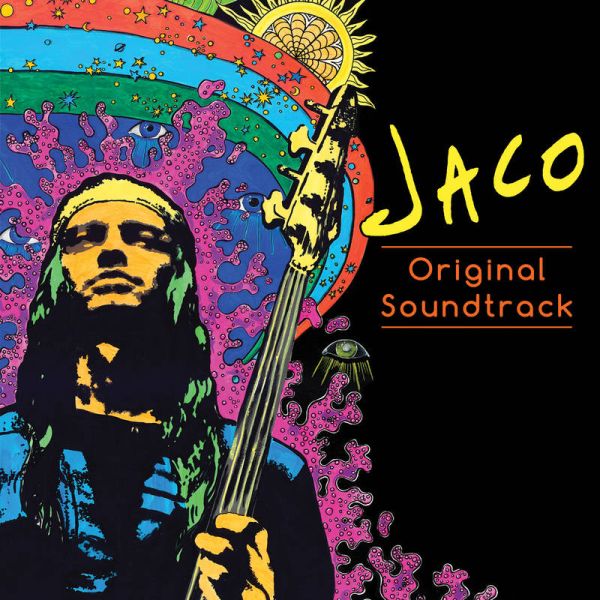 And, yes, Big Star completists will want this new look at the band's mythical Third album, which includes the demos, a breakdown if you will, behind what became a mythical and hugely influential record.
Lastly, and not at all least, especially as Warner Bros. Records is an original Record Store Day sponsor, the major label's exclusive Black Friday limited-edition vinyl treasures include Gary Clark Jr.'s 10-inch single of live, solo, acoustic versions of Clark's "The Healing" and "Church" from Clark's recent album The Story of Sonny Boy Slim (3,000 copies). Both cuts were recorded for Showtime's series Roadies, directed by Cameron Crowe, and are previously unreleased.
Just in time for Christmas, Warner Bros. new signees The Regrettes release "Marshmallow World" on seven-inch marshmallow-scented vinyl, limited to 3,000 copies. Written in 1949 by Carl Sigman and Peter DeRose, "Marshmallow World" was a Christmas hit for Darlene Love (one-time member of The Ronnettes) in 1963—but The Regrettes redo this slice of sugary seasonal pop with a punk edge. Merry Christmas shopping!
For more information on all Black Friday Record Store Day 2016 and participating US stores click here.