Every year thousands of people found startups in hopes of creating the next big thing. Only a handful of these companies succeed long term, but certain industries do stand out for their higher success rates. Whether they aim to make lazy millennials' lives easier or bring technology to a product area that sorely needs it, startups in these five fields made great leaps forward throughout 2016:
Ridesharing
Despite numerous reports that the company's drivers earn below minimum wage, and that they have attempted to rape and murder passengers, Uber is still the most recognized member of this space. One of our writers also almost died in a head-on collision while using Lyft, Uber's best-known competitor.
There's still plenty of good news on the ridesharing front, however: new companies with better morals are coming out of the woodwork. One of the most intriguing is Via, which has offered $5 rides in New York City since 2013, and this year began providing $2 rides in Washington, D.C. Via drivers are also guaranteed a minimum of $20 in hourly net earnings.
Juno, another company trying to overthrow Uber, launched its secretive beta run at TechCrunch Disrupt in March. After nine months the startup, whose base fare in the five boroughs is $2.55, performs 20,000 rides a day—it crossed the million ride threshold in September, and is now planning to get into the self-driving car market. The most impressive thing about Juno, however, is that it gives 50 percent of its equity to drivers—it also provides them with 24-hour phone support.
If you'd prefer to drive the car yourself, there's always WaiveCar, the ad-supported electric car sharing startup which offers the first two hours of every ride free (it costs $5.99 per hour thereafter). Hyundai has partnered with WaiveCar to publicize its fleet of electric vehicles.
If Juno, WaiveCar and their ilk continue to make headlines in 2017, the Uber/Lyft duopoly may be over.
Food Delivery
One of our first stories this year (which was also one of our most successful, with over two million views) compared five different create-your-own-meal startups, including Blue Apron. Reader interest alone would thus make this category worthy of notice, but this viral popularity is backed up by dollars and cents: The meal-kit startup industry is worth about $5 billion, and 40 percent of that money comes just from Blue Apron. Not everything at the company is peaches and cream, however: it's been plagued by workplace violence and health violations, and faces $25,000 in government penalties.
If these legal issues worry you, never fear: there are plenty of other food delivery companies to choose from, including Plated, Home Chef and PeachDish (the winner of our competition). And if you prefer a delivery service with celebrity cachet, try Martha & Marley Spoon, featuring recipes from Martha Stewart's cookbook—it even offered complete ingredients and instructions for Thanksgiving dinner.
Will meal kits continue to take over American kitchens in 2017? Given the plethora of options that emerged this year, that seems like a pretty safe bet.
Cryptocurrency/Digital Payments
Bitcoin isn't a widely used form of currency yet, but it was still plenty in the news this year: Startups like BitPagos showed how they could use the digital currency to bring unsecured personal loans to the developing world. Even when the bitcoin supply started to decrease over the summer, the payment system continued to make waves: bitcoin's price surged on election night, even as traditional financial markets were in flux. The biggest clue that the industry is starting to reach the mainstream, however? States are starting to regulate it.
Digital payments startups as a whole, which utilize bitcoin along with more popular currencies, saw their values skyrocket in 2016. Stripe, a startup which processes payments made via bitcoin, Apple Pay and Android Pay (along with good old fashioned credit cards) was recently valued at over $9 billion. Ripple, one of Stripe's competitors, which also supports transactions via with both fiat currency and cryptocurrency, raised over $55 million from several European and Asian banks in September—perhaps these institutions foresaw India's recently announced move away from high value banknotes. Will other countries embrace alternative forms of payment in the near future? Only time will tell.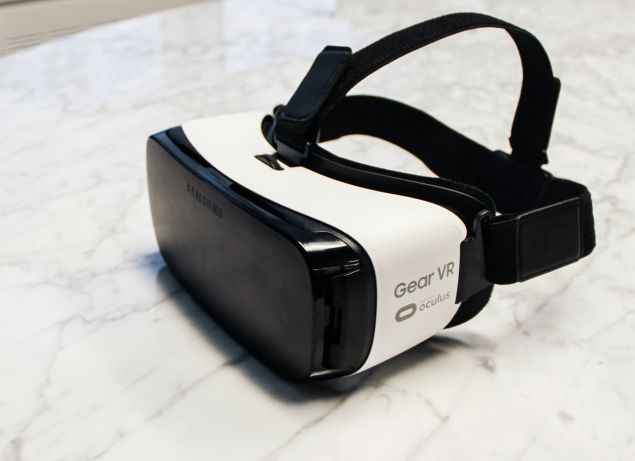 Virtual Reality
Virtual reality startups were everywhere this year, hawking everything from an abdominal machine controlled by your butt that was a hit at South by Southwest to an active shooter training system that uses the HTC Vive. The industry is still having a bit of an identity crisis (it'll be a long time before everyone owns a Google Cardboard) but it still made some impressive inroads in 2016—Samsung's virtual reality Olympics experience was a hit. And it's not just tech companies who are getting involved with the VR revolution: Six Flags, Coca-Cola, Volvo and Marriott have also experimented with the technology.
Look for VR to have an even bigger impact in 2017—research firm IDC predicts that 30 percent of consumer-facing companies in the Forbes Global 2000 will experiment with it in the next year.
Consumer Products
Whenever a tech startup wants to make its own great leap forward, the founders post on Product Hunt. A sort of Reddit for tech toys, where products can be upvoted or downvoted, the site's users also offer feedback on books, games and podcasts. The company, which received funding from Alexis Ohanian and incubated at Y Combinator, has grown quickly since its 2013 launch.
And now that crowdfunding platform/startup job search site AngelList has acquired Product Hunt, the future looks even brighter. The $20 million deal, finalized last week, means the site can become a network where tech companies fundraise, recruit and launch. It also means that Product Hunt could start monetizing by taking a portion of the proceeds when visitors purchase products they find on the site. Given that over 50,000 companies use Product Hunt, that could lead to a big payday in 2017.