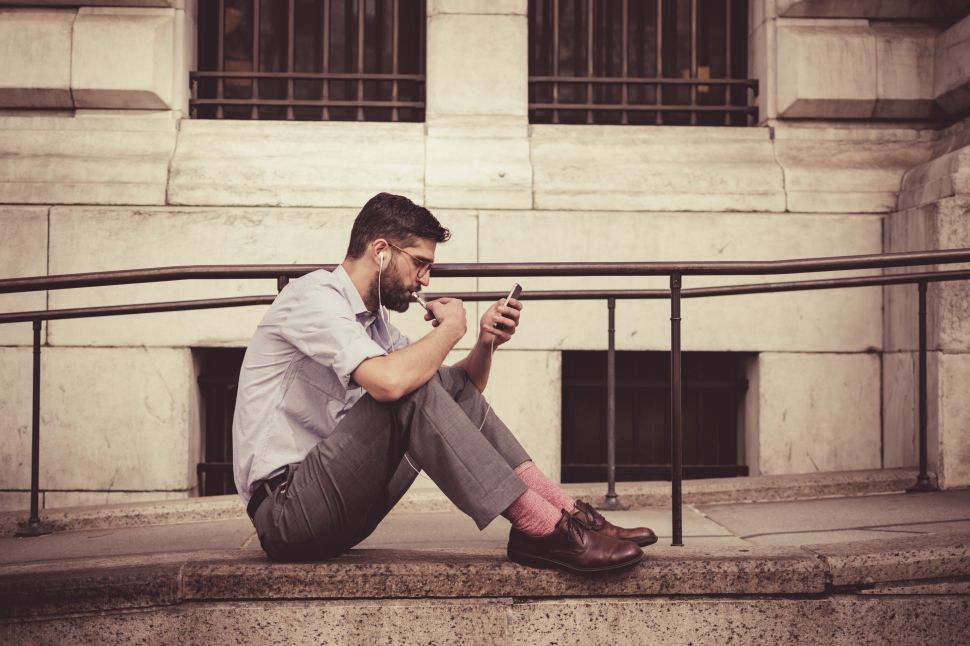 Click on Amazon or walk into any Best Buy and you'll be assaulted by displays of the top tech gifts of the year. But maybe you're shopping for someone who already has an Echo, Apple Watch and Phantom 3 drone. In that case, here are a half-dozen suggestions a bit more off the beaten path that will appeal to any self-respecting techie.
BEDDI INTELLIGENT ALARM CLOCK
My nightstand is a hodgepodge of devices, cables and cords—a stand for charging my phone and tablet; an Amazon Echo for use as an alarm clock and home-control hub; a Jawbone Jambox Bluetooth speaker for music; a bedside light. What if you put all those in one box and added a few extra bells and whistles, like a multicolor mood light, streaming-service integration and a white-noise generator? That's the idea behind Witti Design's $99 Beddi, which might be the perfect gift for the sleep-obsessed gadget-lover on your list. If they ever find themselves unable to drift off to the soothing strains of a Spotify playlist, they can entertain themselves for hours by playing with the accompanying app or programming the buttons on the top of the Beddi to do tricks like dimming their Philips Hue lights or adjusting the temperature on their Nest thermostat.
LOGITECH CREATE IPAD KEYBOARD
I took an instant, visceral dislike to the Apple Smart Keyboard that accompanied the launch of the 9.7-inch iPad Pro earlier this year. Yes, it was relatively light and thin, and it made use of the Smart Connector on the iPad, pairing immediately without the need to charge or using Bluetooth. But I found it cramped, hard to type on, and lacking in dedicated function keys or even a place to stow the Apple Pencil. Logitech's Create keyboard addresses all those shortcomings. Like the Apple offering, it makes use of the Smart Connector. But its backlit keyboard is a pleasure to use by comparison, bringing the iPad much closer to the vision of it as a laptop replacement for not-too-demanding situations. Does it add extra weight? Sure, but the extra usefulness is worth it. Oh, and did I mention that, at $130, it's almost $20 cheaper than the Apple offering?
MOLESKINE SMART WRITING SET
There are two kinds of people in the world: Serious note-takers, and non-serious note-takers. If you know someone in the former category, this may just be the gift for them. The Moleskine Smart Writing Set consists of a custom notebook and a Neo smartpen, plus an iOS and Android app for transferring, storing, transcribing, annotating and otherwise manipulating their scrawls and doodles electronically. If a mobile device isn't handy, the pen stores more than 1,000 pages for later downloading. Sure, they could accomplish basically the same thing using, say, an Apple Pencil on an iPad Pro. But ink on paper seems somehow more satisfying than pixels on glass. And at $199 ($30 for additional notebooks), the Smart Writing Set could even be said to be more cost-effective than an electronic solution—though not nearly so much as a cheap ballpoint and a spiral-bound stenographer's tablet.
TARDISK PEAR
Apple hasn't shown much love to the MacBook Air lately, preferring to lavish attention and upgrades on the higher-end MacBook Pro and baby MacBook. Meanwhile, Air devotees—and there are a lot of them—are watching the limited storage space on their laptops fill up. Enter the TarDisk Pear. It's a chip that pops into the Air's SD slot and seamlessly expands its storage. (Versions are also available for the Pro and MacBook.) Unlike with a traditional SD card, there's no manual managing or assigning files to the TarDisk; it simply expands the available capacity. Also unlike a traditional SD card, it isn't meant to be removed; once it's installed, it's basically there to stay. The Pear isn't cheap: $149 for 128 gigabytes and $399 for 256 gigabytes. But weigh that against the cost of a new laptop.
SONOS 5.1 HOME THEATER SYSTEM
Who needs a receiver for a decent TV sound system? The Sonos 5.1 Surround Sound Package manages to be both technologically state of the art and, at the same time, considerably simpler than the usual home-theater set-up. For one thing, it's largely wireless; the only cable needed, outside of power cords, is a connection between the Sonos Playbar and the TV. A wireless subwoofer and two compact Sonos Play:1 speakers, which act as rear channels, complete the $1,796 system. It also plays content from whatever's connected to the TV—Blu-ray player, Roku or what have you. And when the TV isn't in use, it doubles as a stereo system, capable of streaming music from Spotify, Apple Music, Pandora and a host of other services, to say nothing of mobile devices and computers.
BEAM+ SMART PRESENCE SYSTEM
You may have already seen the $10,000-plus Beam telepresence robot—perhaps when Edward Snowden used one to address the TED conference a couple years ago. But there's a more modest version as well: the Beam+, which is aimed at consumers and starts at $1,995. The Beam+ may look like the mutant offspring of an iPad and a Roomba, but it's built on the same technology. You steer it via the internet from a computer, phone or tablet, and interact with its surroundings via your webcam and the device's two high-definition cameras and four microphones. It provides up to two hours of creeping out co-workers or scaring pets before it retreats to its base to recharge.
Rich Jaroslovsky is an Observer technology columnist and vice president of SmartNews Inc. Reach him at richj@observer.com or @RichJaro on Twitter.