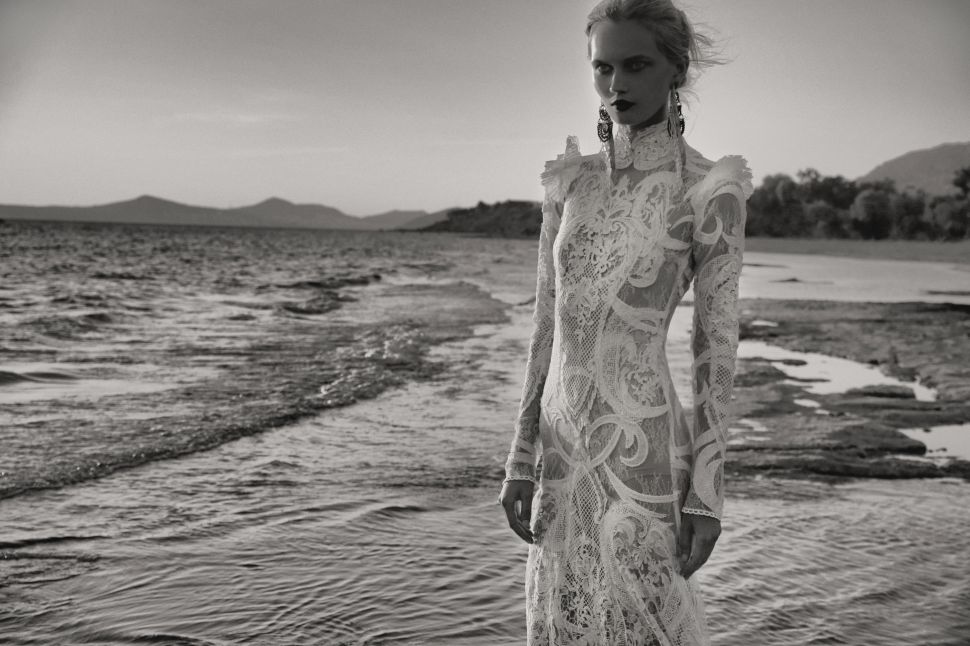 Women who feel a thrill as temperatures dip know that nothing compares with the delights of a winter wedding: the white-on-white landscape, the crisp air, the opportunities for sparkle—not to mention the probability of a good hair day. Wedding dress designers have added to the season's allure by fashioning stunning snow-season frocks with a generous dusting of elegant edginess. From a gown that conjures the etched swirls on a frosty windowpane to a cropped frock perfect for a boho Heidi, if you're a true winter spirit, here are the looks for you.
As intricate as swirling ice fronds on a windowpane, Costarellos layers a mix of lace—embroidered Chantilly lace and graphic guipure appliqués—with sheer net details. An eighties influence cuts through the cool, with ruffle edged shoulders and collar-bone-dusting earrings. Wedding site specifics: A glass-walled loft with a 360-degree city view.
Hand-applied beadwork traces a shimmering icicle pattern on a transparent caftan by Idan Cohen, a languorous contrast to the extreme mini underneath. The simple neckline and casual silhouette give this study in sparkle a down-to-earth sexiness. Wedding site specifics: A contemporary art gallery with a great sound system.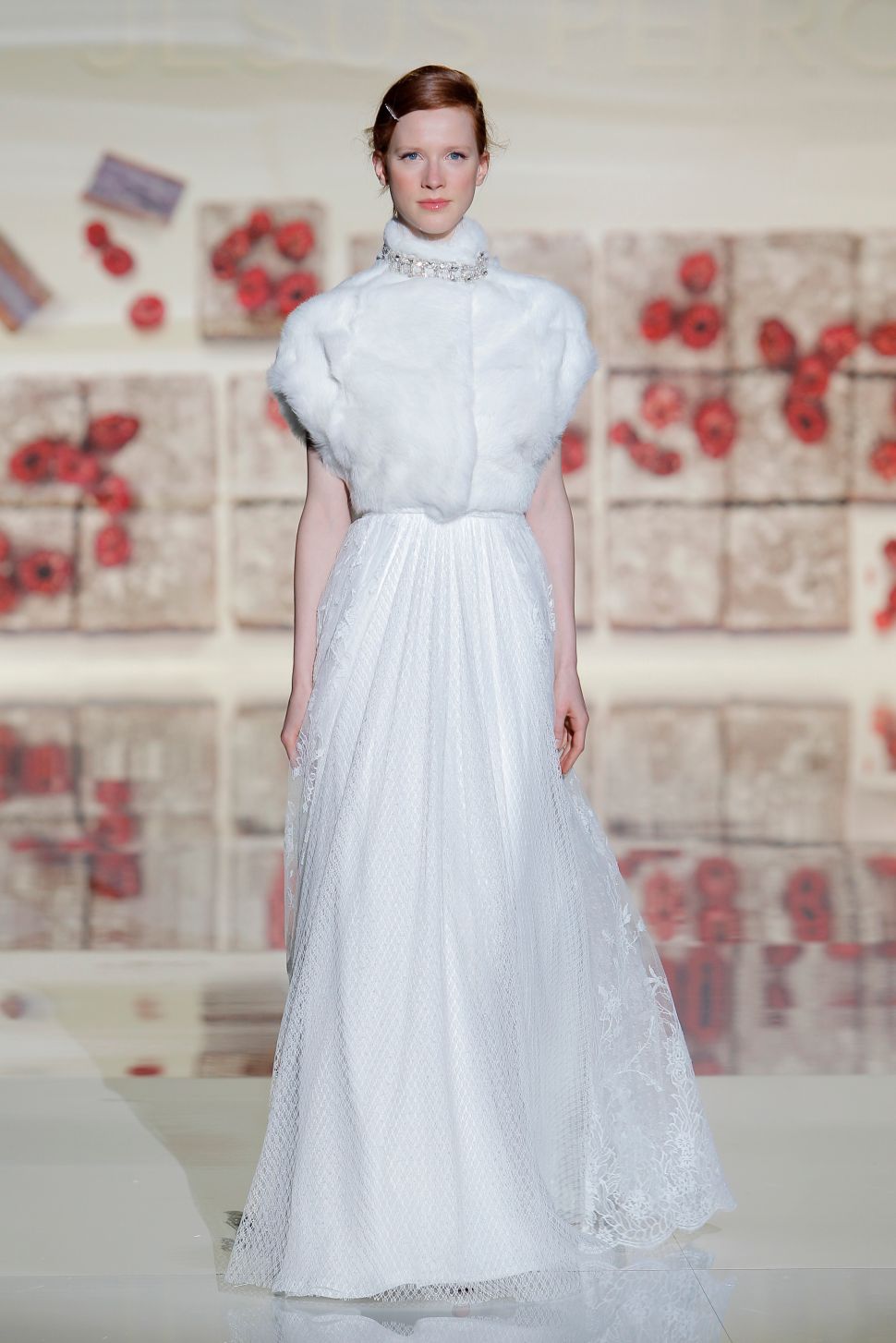 Designer Merche Segarra claims it was a patisserie's cream puff that inspired this look for Spanish label Jesús Peiró. And we'll admit that modern wedding ensembles don't get much sweeter than this fur bolero with a jeweled neckline, worn over a gown of delicate lace netting. But to us, this is all about making the ultimate winter entrance, in a horse-drawn sleigh under a sky of stars. Wedding site specifics: A botanical garden's Victorian crystal palace.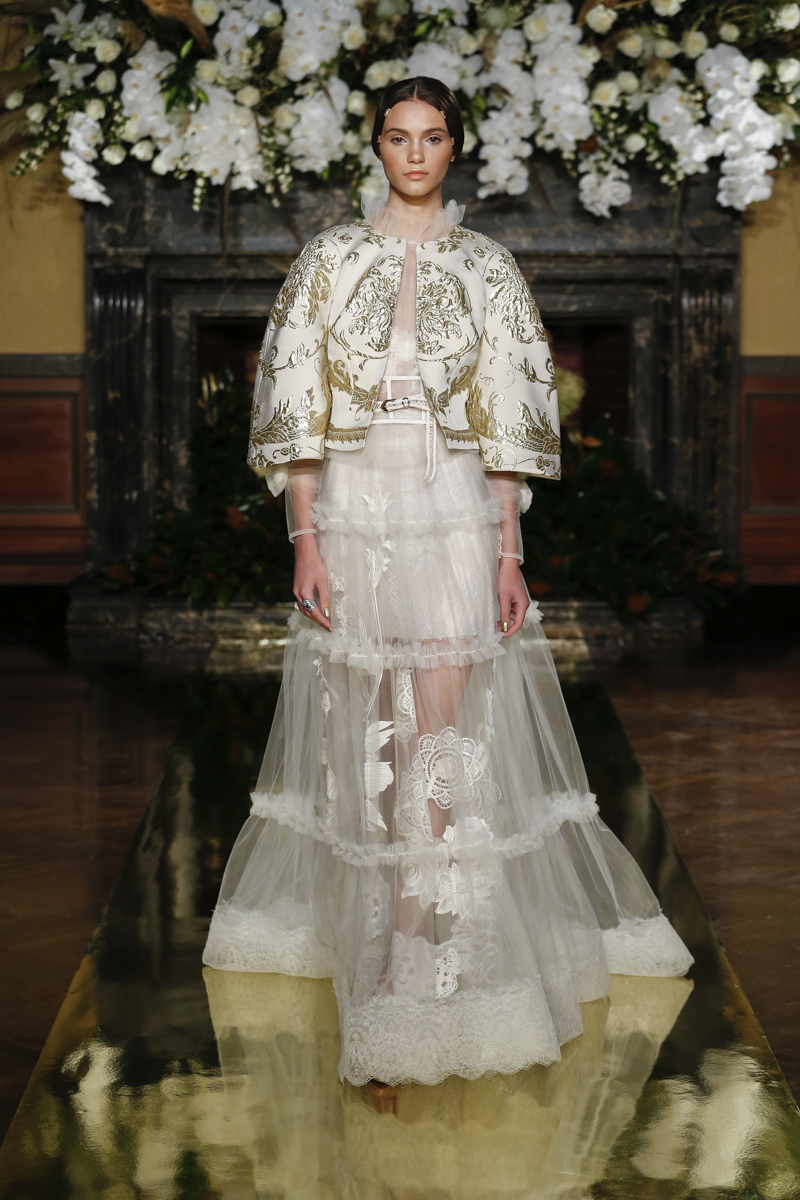 A Czarina traveling to her winter dacha might need a little more warmth, but the look of this Yolan Cris ensemble is still pure Russian doll. The gold-and-cream brocade wedding bolero tops a transparent overskirt with an appliquéd peasant motif, layered over a corseted miniskirt. It's a funky take on formal and as festive as the holiday season. Wedding site specifics: The gilded ballroom of an antique mansion.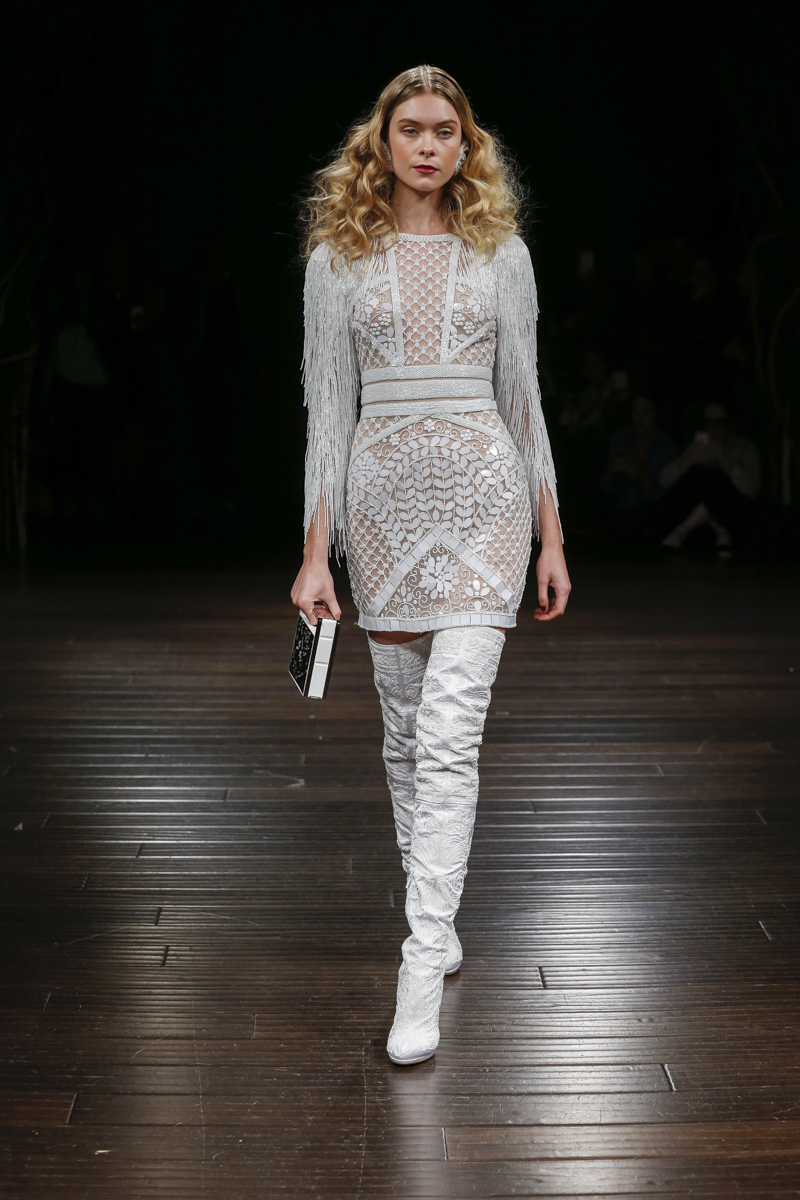 Abba meets Heidi meets Mumbai in a short, embroidered ivory dress with fringe details. Folkloric-inspired patterns give this Naeem Khan charmer an Alpine spirit by way of India, and the triple waist banding keeps it trim. Paired with over-the-knee boots and a hard-edged bag, it's headed straight for the after-party. Wedding site specifics: A hip mountain lodge with plenty of faux antlers.
The ultimate snow princess gown combines such ladylike details as a high neckline and three-quarter sleeves with a fabric as weightless as a snowflake. Reem Acra manipulates silk threadwork on tulle, and three-dimensional flowers embroidered with tiny pearls and beads, to create a couture gown worthy of a fairytale. Wedding site specifics: A museum's Renaissance galleries.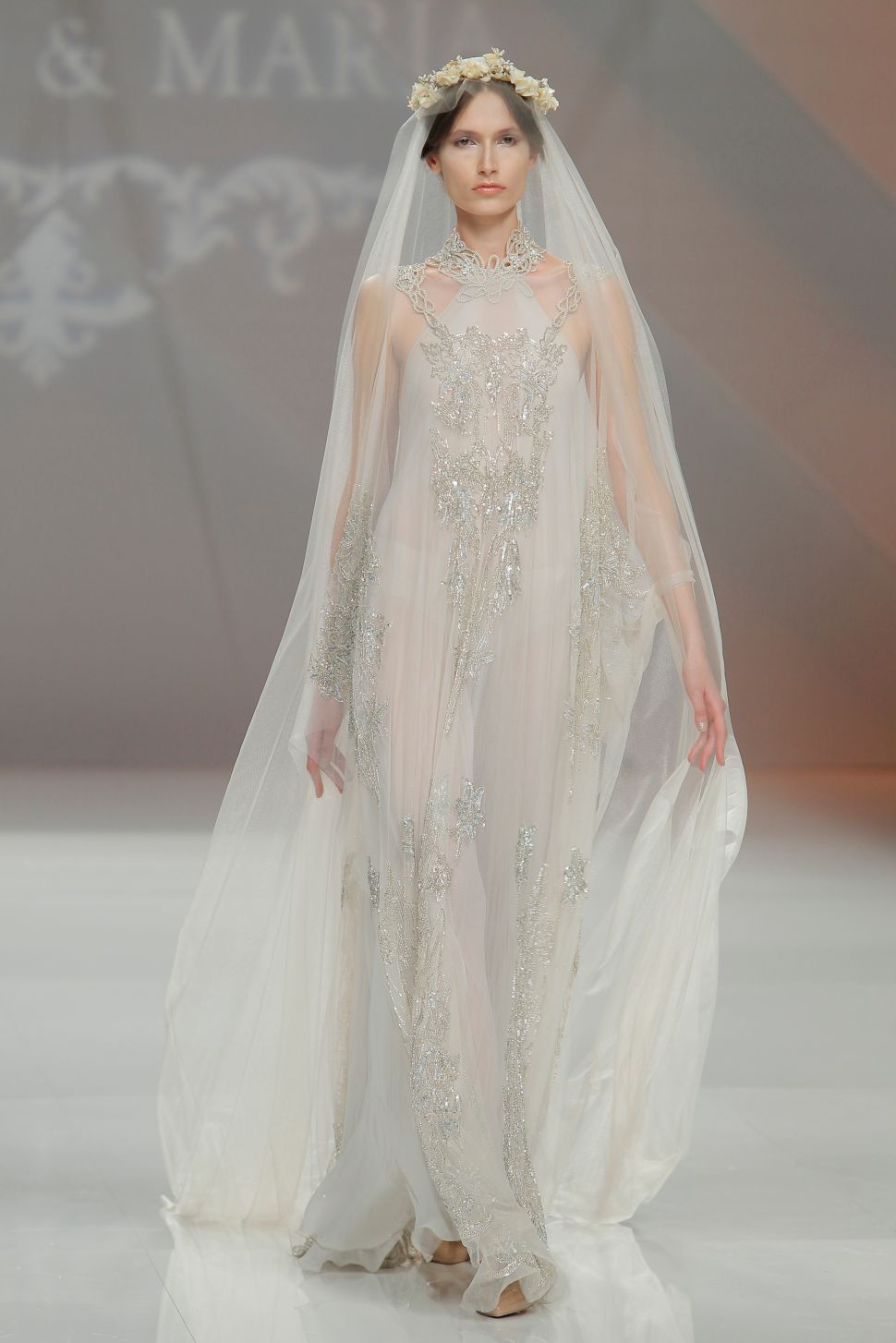 The-snugger-the-better has been a bridal mandate for years; we think it's time to give women a break from spending their wedding day in Spanx. We love the fluid grace of this pleated chiffon column from Marco & Maria, enhanced with jeweled embroidery and a layer of silk tulle. Done in soft winter grey, the figure-skimming gown is an elegant ode to Jazz Age liberation. Wedding site specifics: The penthouse of the city's of-the-moment hotel.
Rachel Leonard was the fashion director of Brides Magazine for 18 years and is currently the Editorial Director for The Bridal Council. Rachel can be followed on Instagram @_rachelleonard. 
A marketing executive currently living in Arizona, Sally Kilbridge spent 20+ years as an editor at Brides Magazine. She indulges her love of travel and romance on her website, a definitive guide to destination weddings.