If you're lucky, you'll find yourself getting into Pink Floyd not once, but twice in your life. Perhaps even three times if you decide to venture into the highly underrated solo material from Syd Barrett, Roger Waters, David Gilmour, Richard Wright and Nick Mason.
Unless you had some insanely cool parents or relatives, chances are you heard Pink Floyd for the first time on classic rock radio, and it was most likely a song off either Dark Side of the Moon, Wish You Were Here or The Wall. Maybe even something off A Momentary Lapse of Reason, the best Pink Floyd album of the 1980s and their first without Roger Waters.
Once you heard them, you either got them or you didn't. But for those who traveled deep into Pink Floyd's music and never looked back, it has been one hell of a ride through rock 'n' roll's mind's eye, a cosmic journey no other artist has ever reproduced.
However, the real fun begins once you start digging into Pink Floyd's pre-Dark Side years. Listening to the version of Pink Floyd that existed between 1965 and 1972 is a far more visceral, experimental and pastoral adventure than any other period in the band's career.
In fact, the only real similarity between their 1967 debut Piper at the Gates of Dawn and the group's final LP (2014's The Endless River) is the fact that Richard Wright and Nick Mason played on both of them. So when you finally get around to discovering albums like Piper, the only full LP to feature original frontman Syd Barrett, or 1968's A Saucerful of Secrets or 1970's Atom Heart Mother or their 1971 masterpiece Meddle, or their soundtrack work for classic cult films like More, La Vallée (Obscured by Clouds) and Zabriskie Point, it feels like you're listening to an entirely different band.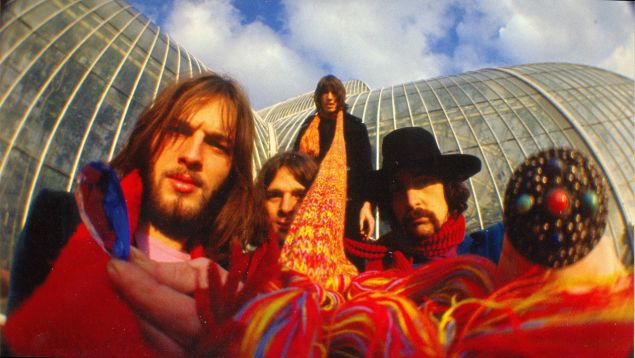 At least that's how it was for me. A fan for a good 35 years now, I first fell down this wormhole while I was in college, a move that would help hip me to such present-day favorites of mine as the Soft Machine, Spacemen 3 and Boards of Canada.
These first seven years of Pink Floyd's existence is perhaps the closest thing rock fans have to traversing the filmography of a great director like David Lynch or Alejandro Jodorowsky, the earliest works presenting a more avant-garde and surrealist sensibility than what they would achieve later in their careers.
And once you finish eating up all those Harvest and Capitol titles, there is literally a universe of stuff on the black market from this period, be it soundboard concert recordings, liberated studio sessions, radio broadcasts, TV appearances and fan-made field documentation. Even if you've been listening to Pink Floyd your entire life, you haven't heard everything yet.
This is exactly why news of Floyd's massive 27-disc box set comprised mostly of rare and previously unreleased material spanning the years 1965 through 1972 is such cause célèbre for fans. The Early Years is a data dump the likes of which rock 'n' roll has never seen, at least by a major commercial act like Pink Floyd. There is nearly 13 hours of audio and well over 15 hours of video spread across seven volumes.
A good amount of material presented within The Early Years has been on my wish list since my good friend and esteemed mathematics professor at Ramapo University, Mr. Jim Gillespie, made a tape for me in 1993 with Piper on side A and Saucerful on the flip.
This box set is the essential must-own gift for the Pink Floyd fan this holiday season.
Below is a guide to digging into The Early Years based on my own history discovering the magic of Pink Floyd. And though Roger Waters is doing a great job sullying the band's good name with his unapologetic anti-semitism, this box set is a welcome reminder that he was once only one-fourth of a band like no other. One which, mind you, also includes four of the most talented men England has to offer in Gilmour, Wright, Mason and Barrett, all of whom should not suffer for the sins of their idiot brother.
I've always been more of a David Gilmour guy anyway…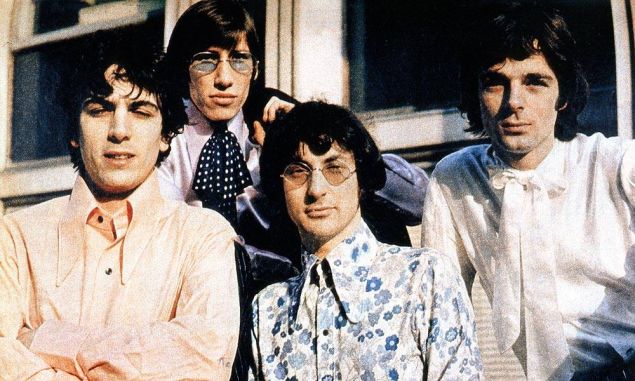 1965-1967 Cambridge St/ation (the first six tracks on CD 1)
The amazing thing about these earliest recordings, which also featured pre-Floyd guitarist Rado Klose (who would later return to play with Gilmour's solo band in 2006) and vocalist Juliette Gale (Richard Wright's first wife) on the song "Walk With Me Sydney", was just how rooted in Chicago blues Barrett was at the start.
The version of Muddy Waters' "I'm A King Bee" they do and their cheeky riff on Bo Diddley with "Double-O Bo" indicate this early incarnation of Floyd (once dubbed The Meggadeaths) were well on their way to giving the likes of The Yardbirds and the Rolling Stones a run for their electric R&B money before things started to go sideways once the psychedelics kicked in.
Lucky for us they took that hard left into the acid bath, but it is quite interesting to hear Pink Floyd as a beat group, if only for a moment. Hearing these early 1965 cuts you can clearly understand why they named themselves after the great bluesmen Pink Anderson and Floyd Council.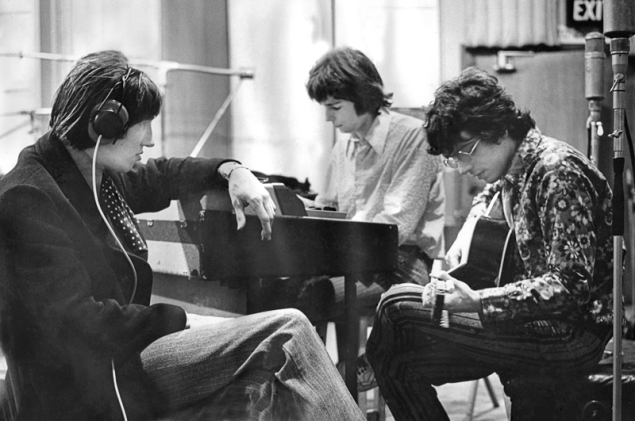 1968 Germin/ation (BBC Radio Sessions, 6/25/68 and 12/20/68, on CD)
In the immediacy of Syd's departure from the group he founded, the remaining members kept calm and carried on as David Gilmour replaced his beloved friend and the band spent the majority of 1968 taking on a more instrumental approach to the uncharted territory they were taking rock music.
While A Saucerful of Secrets is a fine LP in its own right, it was in performances onstage that songs like "Let There Be More Light" and the album's title track (PKA "The Massed Gadgets of Hercules") truly came to three-dimensional life, as they do on the incredible BBC sessions from '68 that comprise much of the audio portion of Germin/ation.
These tracks have been available in bootleg format for years (and I have the little pink cassette tape I copped from the old Jack's Rhythms in Woodstock to prove it). But in this remastered form, dare I say they surpass the studio versions in every way.
[youtube https://www.youtube.com/watch?v=sgMlCgmR4Yo&w=560&h=315]
1969 Dramatis/ation ("Interstellar Overdrive" with Frank Zappa on DVD/Blu-ray)
You wanna talk about some of the most treasured film footage in rock lore: Look no further than this performance of "Interstellar Overdrive" from the 1969 Actuel Rock Festival in Amagles, Belgium, when the band was joined on second guitar by Frank Zappa.
Filmed for a scrapped motion picture, this is without question one of the greatest impromptu jams of all time, with Gilmour and Zappa volleying heady variations of Barrett's guitar code to one another as Wright, Waters and Mason freak out on a hypnotic groove that was partially inspired by Zappa's own avant-garde bugouts.
If you are any kind of fan of either Zappa or Floyd, there is no excuse for not having seen this footage already.
1970 Devi/ation (Unreleased tracks from the Zabriskie Point soundtrack recordings, CD 2)
One of the great Easter eggs in the Pink Floyd canon is the complete sessions for the music the band recorded for Michaelangelo Antonioni's 1970 countercultural classic, Zabriskie Point. And it is within these instrumentals where the true genius of Richard Wright the piano player comes into the fore.
You can hear the seeds of "Us and Them" in the beauty of "The Riot Scene", while the combination of the late keyboardist's baby grand dexterity and David Gilmour's plaintive harmonizing and Jerry Garcia-esque fretwork on "Looking at Map" tells us all we need to know about why they were the true dynamic duo of Pink Floyd.
It's beautiful, like Bill Evans and Jim Hall beautiful.
And the only reason Wright isn't on the road with Gilmour in 2016 is because he went up to that Great Gig in the Sky on September 18, 2008. Wright and Gilmour playing together when I saw Floyd at the old Giants Stadium back in 1994 is indeed a memory I will never forget.
[youtube https://www.youtube.com/watch?v=AGLX5CglVGY?list=PLsXnsfSPUBj3vmr6ULYtS15S1wL8K3j2l&w=560&h=315]
1971 Reverber/ation ("Echoes" original 4.0 Quad mix 1971, DVD/Blu-ray)
For many Floyd fans, Meddle is not only the group's best album of the early years, but arguably its finest LP, period. Why? Look no further than its 23-minute side-long centerpiece "Echoes", a song that takes you on a literal trip with every listen, even 45 years following the album's original release on Halloween of 1971.
This journey gets even more intense when you hear the original 4.0 quad mix of "Echoes". Reach out to the person you know who has the best stereo system, put this on the telly and allow yourself 23 and a half minutes to be transported into this song like never before.
There's also a major Easter egg on the Blu-ray not even mentioned anywhere in the entire box set, which is the full Meddle LP remixed in 5.1 audio.
It might not be available once they start selling these volumes individually in 2017, as it must have been a production mistake of some kind that shouldn't have made the final cut, but its made this box set all the more a valuable commodity for Floyd fans.
[youtube https://www.youtube.com/watch?v=53N99Nim6WE&w=560&h=315]
1972 Obfusc/ation (Live At Pompeii—with 2016 5.1 audio mix—DVD/Blu-ray)

There isn't a concert film quite like Pink Floyd's Live At Pompeii. The counterbalance of devastating stock footage of collapsing buildings and erupting volcanos and the four members of the band playing a full-scale concert to the ghosts inside the ruins of the city's Roman amphitheater is the culmination of everything beautiful, spacey and cerebral about this group.
It's stunning to see Pink Floyd lose themselves in the moment as they deliver hypnotic performances of "A Saucerful of Secrets", "One of These Days" and, of course, a majestic 26-minute version of "Echoes".
The exclusive edit of Pompeii for this collection was remixed in 5.1 audio, and is the ultimate means by which to watch this fascinating performance all over again.
Even cooler, however, is for those of you who jumped on scoring this set right when it came out wound up with an accidental bonus CD of the long, long awaited debut of Live At Pompeii in the audio format, which many of us Floyd fans have been waiting on, oh, forever. Not sure why they wound up swapping it out with yet another remastered version of Obscured By Clouds, but whatever.
[youtube https://www.youtube.com/watch?v=Xc2XVoYPa_E?list=PL52185A9807E203D0&w=560&h=315]
1965-1972 Continu/ation (The Committee, More and La Vallée [Obscured by Clouds] split across both DVDs/Blu-rays)
The visual portion of this bonus volume exclusive to The Early Years box set is paydirt for the Pink Floyd cinephile—it includes Criterion-quality restorations of the of the films with which they were heavily involved as the soundtrack composers.
On the first DVD, you get the 1968 UK indie noir The Committee, which is about the kismet between an unnamed character and the fellow he decapitated on the side of the road only to sew his head back on.
The second disc, meanwhile, contains the two movies Floyd are most well-known for (as both soundtracks were proper albums for the group) in Iranian filmmaker Barbet Schroeder's pair of European counterculture masterpieces More (1969) and the French language La Vallée from 1972, which chronicles the adventure of the wife of a French consul who goes into the New Guinea bush with a group of explorers to encounter one of the planet's most isolated tribes.
Being able to finally watch all three of these films for the very first time after enjoying the music from each of them for all these years is just another gift from the band whose been my master class instructors to the creative arts and avant-garde culture since I happened upon The Wall on HBO at 7 years old.