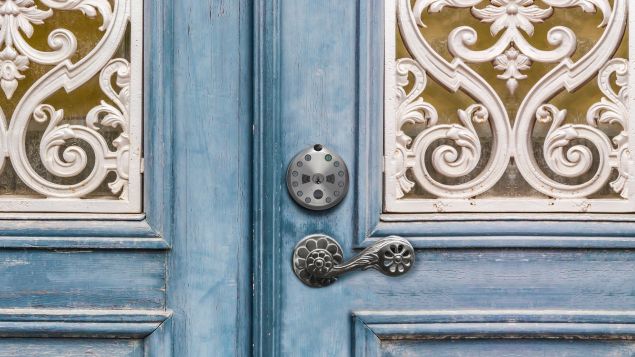 New Yorkers that reside in our dear city, without the cushy safety net known as a doorman, often face anxiety when ordering products online. There's massive uncertainty (not to mention, a lack of security) in regards to letting the UPS man leave a cardboard box on your doorstep. The mere thought of actually trekking to a UPS pickup destination is enough to schedule an emergency therapy session.
But what's a New Yorker to do when the allure of an online, post-Christmas sale comes calling, and you're stuck on the slopes in Aspen?
One Silicon Valley company, Gate, has the answer, in the form of a smart doorknob that acts as a digital doorman. Gate is more than just good looking deadbolt; it's a modern day security device that comes equipped with Wifi, a keypad lock, a motion-activated camera and a call button.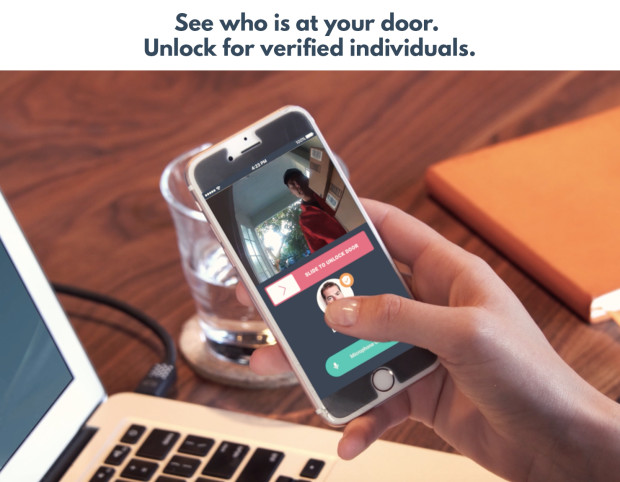 So, how does it work? Let's say you order a Jonathan Simkhai dress for New Years Eve off Net-A-Porter, with same day delivery, but you're getting a blowout at Drybar when it's expected to arrive. You have two options: You can preemptively provide the messenger with a one-time code, which is shared via text message and valid for only a specified period, that allows them to drop the bag in your house. Or, when the delivery man arrives at your door, the Gate app will send you a notification that there is motion, which you can track via video. You can then contact the courier and text him a code to enter. You can use the aforementioned video to make sure the delivery man has left your home in a timely manner.
Similarly, Gate is ideal for anyone who relies on daytime dog walkers, cleaning services, dry cleaning drop offs, and so on.
Gate was co-founded by Ehsan Saeedi and Harvey Ho, two former Google Glass engineers, as a solution for an issue in their own lives. "I had to stay at home for deliveries or I had friends coming over and we wanted to give them access to my home, but I couldn't," explained Saeedi of his mainstream issue. "We wanted to find an experience at the door that you can control from your phone and frees you from having to be at home."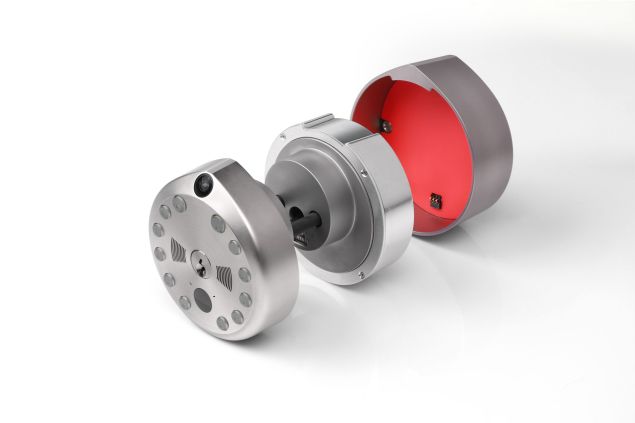 The co-founders liken their product experience to that of Airbnb and Uber, where we trust strangers that have been verified through a third party. Through the apps' approval and background checks, we feel safe sleeping in the beds of strangers and climbing into the cars of people we don't know, late at night. Gate's camera acts as the third party, allowing you to see the person entering your home. The video stream is also saved on your phone, so should any security breaches take place, you have photographic evidence to provide to police and/or insurance companies.
"One of the reason why we created this is because we saw a lot of packages being stolen, especially during the holiday season," admitted Ho. Now you can keep Grinches from ruining the holiday spirit, and running off with your pricey presents.