Assouline Publishing released its latest tome, Venetian Chic, alongside the Save Venice Foundation on Monday night at the book publisher's boutique at The Plaza Hotel. The mezzanine level space overlooking the lobby played host to the Assouline family including Prosper, Martine and Alexander Assouline, and blockbuster director Jeremy Irons, who wrote the book's foreword. In his signature deep English cadence, Irons toasted his good friend Francesca Bortolotto Possati, the author of Venetian Chic, raising a glass of (what else?) Italian red vino.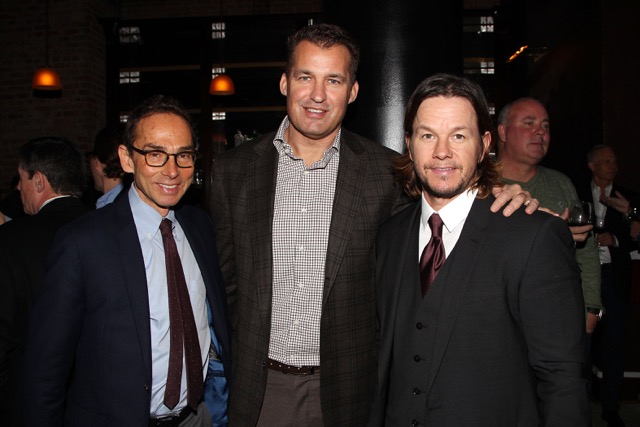 Later at White Street, Mark Wahlberg celebrated the premiere his leading role in Patriot's Day, the first film to chronicle the Boston Marathon terrorist attacks and subsequent manhunt. Despite the film's heavy subject-matter, the atmosphere was kept light thanks to Wahlberg's no-frills South Boston attitude. Following a Q&A with the film's director Peter Berg and his co-star John Goodman, Wahlberg mingled with former Boston Police Commissioner Ed Davis and his co-producers Michael Radutzky and Scott Stuber. 
Alexa Chung and AG celebrate the holidays on Monday night at The Fat Radish while raising awareness for the UN Women's global movement for gender equality, HeforShe. Chung was joined by a trio of gal pals Harley Viera-Newton, Lauren Santo Domingo, and the glowingly pregnant Leigh Lezark. For those feeling generous, AG will match up to $50,000 of donations made to HeforShe for the next week. 
A duo of Christmas parties kicked off Tuesday night, the first at the Brooks Brothers' flagship store on Madison Avenue. The yearly public blowout brings in the masses to spread holiday cheer. This time around, Brooks Bothers president Claudio del Vecchio and the brand's womenswear designer, Zac Posen, served as hosts, spending their evening decorating sugar cookies with kids from the St. Judes Children's Medical Center. The 3-floor festivus also featured a performance by cast members from Broadway's hit musicals School of Rock and Waitress, The Boys & Girls Choir of Harlem Alumni Ensemble, and Wynton Marsalis. 
Later, creator of travel blog A Hotel Life and EDITION VP of Brand Experience, Ben Pundole, held his annual Christmas party. While last year's late night shindig was held in a now shuttered rave space in Williamsburg, this year was more buttoned up, as guests arrived for cocktails in the lobby bar of The New York EDITION on Madison Square Park. Bright and bubbly baker Amirah Kassem gave hints of her upcoming wedding to fiancé Ross Harrow, while Jenné Lombardo made an appearance before dining at Caviar Kaspia's Spring Place pop-up. 
The evening finished with the Netflix (NFLX) premiere of Barry, about a young Barack Obama, which debuted with a Cinema Society-hosted party at the hot new Society Cafe inside of the Walker Hotel Greenwich Village. The film stars Australian newcomer Devon Terrell, who gives an uncanny portrayal of our soon-to-be-former President. Directed by award-winner Vikram Gandhi, and produced by Teddy Schwarzman (who also produced Oscar-winner The Imitation Game), the film had New York notables swarming around star-on-the-rise Terrell.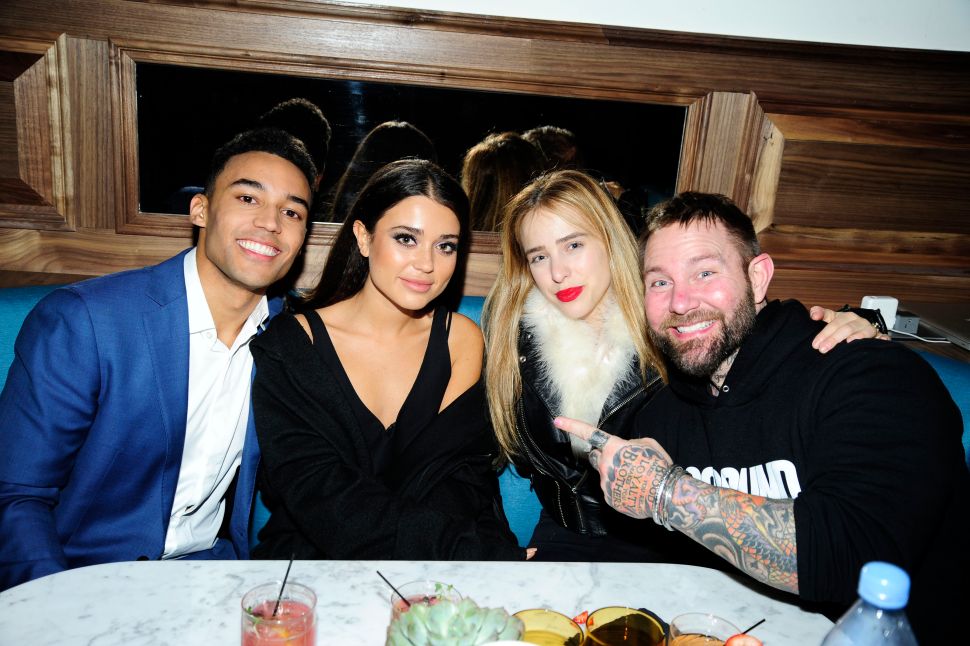 On Thursday night, the week closed out in Soho with Google (GOOGL), who celebrated their collaboration with artist Jen Stark, known best for her bright and swirly prints used on a set of limited edition Google Pixel "live" phone cases. While Stark may have been the woman of the hour, Taco of rap group Odd Future certainly stole some of her thunder. Thanks to his recent rise in the pages of this month's Vogue alongside Kendall Jenner, this 22-year-old DJ/rap hybrid artist is one to watch. 
Shindigger is Observer's weekly party column, written by Zachary Weiss, recapping the best parties in New York City and beyond.