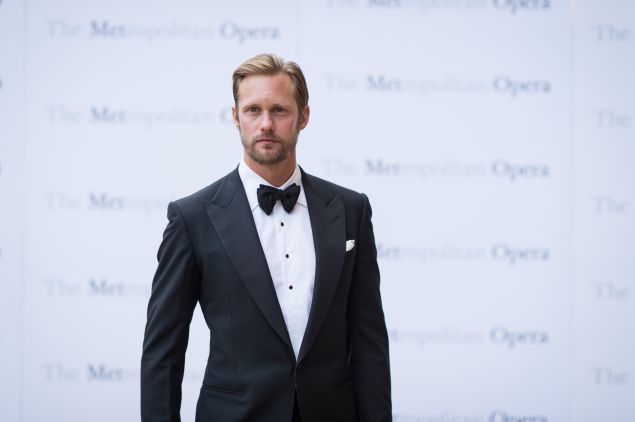 Swedish actor Alexander Skarsgård might be making the move to a luxe East Village condo.
Everyone's favorite (well, at least our favorite) True Blood vampire apparently checked out the duplex penthouse at 415 East 6th Street, according to The New York Post.
The 2,564-square-foot spread is one of just three units in the condominium, which is located atop a historic synagogue—yes, there are original stained glass windows, as well as a few other original details, as developers East River Partners restored the building's circa 1910 neoclassical limestone façade.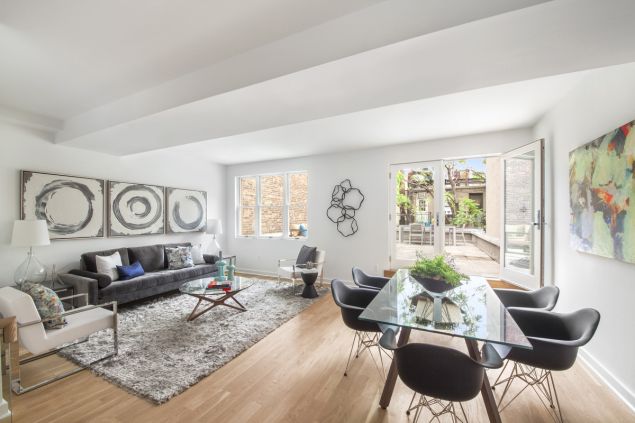 This particular three-bedroom apartment was actually pulled off the market at the beginning of November, though it apparently has not actually sold—it was last asking $4.4 million when it was listed with Stribling brokers Cornelia van Amburg and Millie Perry.
The home includes two terraces that come to a total of 813 square feet, and features white oak flooring throughout and a keyed elevator entrance. The open-plan kitchen is situated on the top floor, with a Bertazoni range, Liebherr fridge and Bosch dishwasher.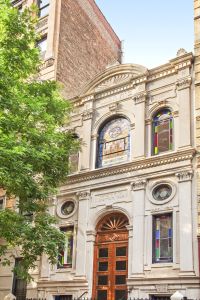 If the place was to his liking, Skarsgård, who starred in the titular role of The Legend of Tarzan, might want to move fast—comedian Aziz Ansari reportedly toured the space earlier this year.
Skarsgård isn't the only True Blood alum to make some New York real estate moves as of late—in October, his former co-star Carrie Preston scooped up a Chelsea penthouse with her husband, Lost actor Michael Emerson.