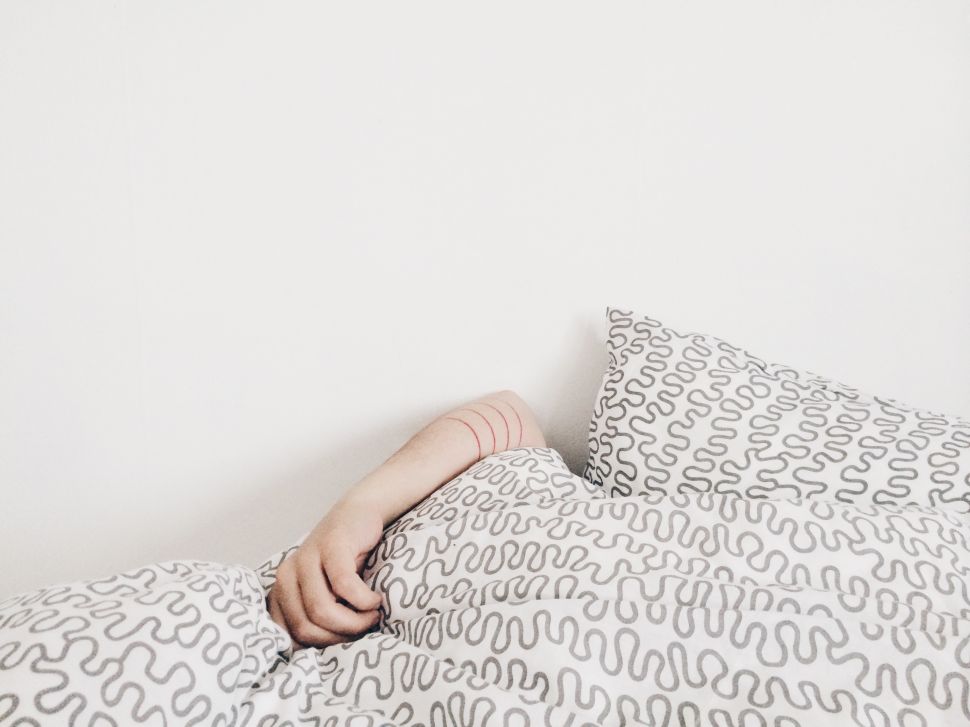 Dear faculty Community:
Over the winter break, I heard from many of you concerning the university's newly adopted pronoun policy. Numerous faculty members have inquired, "Is this really a thing?" Yes, it is a thing!
I'm including two of the queries I received which I think will help address the practical challenges we face as we endeavor to ensure that all students and allies of students with gender non-conforming identities feel valued, respected and included.
From Matthew Rouse, department of discreet mathematics and EDM:
My student Flair Nussbaum-Kissel identifies as male, but I have a hard time remembering that when he comes to class dressed as Queen Elsa of Ardendelle. Is he just screwing with me?
Yes, he is.
From Wendilyn McIndoe, department of theoretical transnational ethnology:
I have a student who attends my seminars in pirate get up. Has there been an official determination on whether "Ahoy, Matey" is a designated gender-neutral salutation when addressing someone who identifies as swashbuckler?
You are in luck! The Pronoun Committee has designated "Ahoy Matey" as an acceptable greeting. Note: no quarter can be given to parrots in the classroom, except when such parrot is a certified comfort animal as parrots have triggering associations to the Jimmy Buffet songs students' legal caretakers played in their residences of origin (we are no longer using the word "home" as this is triggering to students who come from unstable locations) where they co-habited with their legal caretakers (we are also no longer using the word "parents" for the same reason).
Speaking of which, the Micro-aggression Committee has issued a recommendation. Members of the student body, of which all sizes and shapes are recognized to be rocking it, feel the phrase "trigger warnings" is marginalizing and should be referred to as "trigger opportunities." Students also gave voice to the deeply held belief that that labeling an opportunity with the word "trigger" is stigmatizing, but despite a transformative group ayahuasca experience, as of yet, we have no consensus on a replacement.
In a related matter, a lawsuit is pending due to our failure to allow an incoming first year (we no longer use the term freshman) learner to have her roommate designated as her comfort animal. As soon as a judgment is handed down, we will inform faculty of potential classroom accommodations for comfort humans. A Committee on Comfort Animal Diversity has been formed and will meet in the cashew milk station in the dinning hall this Thursday evening. For those with nut allergies, the meeting will be live streamed. A sub-topic of that discussion will be an examination of implicit feline bias in the work of Virginia Woolf.
I would also like to take this opportunity to apologize. In the last email you received from me, I added arbitrary and nonsensical letters so that the acronym LGBQTIA read: LGBQTQIAMEFTDZT. This inappropriate and hurtful action that runs counter to the core values of our university was due to an adverse reaction to medication that has since been corrected.
Respectfully,
Linda Goodman, dean of safe spaces
Thank you to all who have contributed to this effort. This process has been developed over the past year by the Pronoun Committee and the Micro-aggression Committee. Members include: Mom Lourdes Manheim, assistant professor of sustainable sociology, DJ Scott Barkley, assistant vice provost and dean of student self care; The Remarkably Elvish Jessika Franks, Mad Max Sheinbaum, MixMaster Mike, Verdant Hannah Nguyen, Grand Sensei Miko Miller-Steinberg.
Annabelle Gurwitch is the mother of a millennial and the bestselling author of the forthcoming memoir, Wherever You Go, There They Are (Penguin, April 2017) and the national bestseller Fired. She co-hosted the TBS program "Dinner & a Movie" and starred in Melvin Goes to Dinner. Follow her on Twitter @AnnabelGurwitch