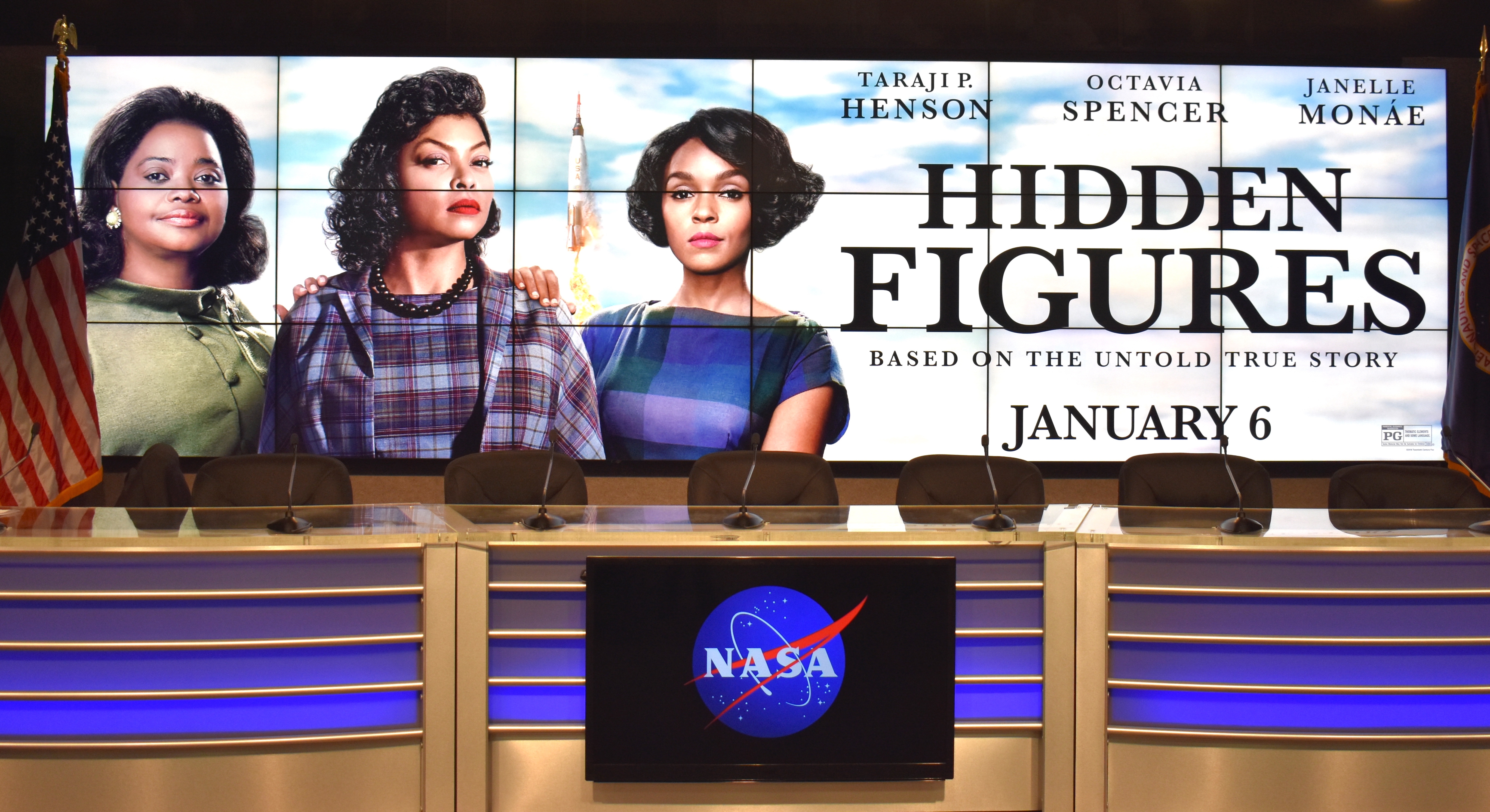 KENNEDY SPACE CENTER—NASA's history is rich with the tales of heroes who overcame extraordinary odds to launch rockets and fly spacecraft. Now, in the upcoming film adaption of Margot Lee Shetterly's book Hidden Figures: The Story of the African-American Women Who Helped Win the Space Race, the early years of America's space program are seen through the eyes of NASA's gifted African-American women who broke boundaries despite being systematically marginalized due to their gender and race.
The true story follows mathematician Katherine Johnson who is played by Oscar-nominee Taraji P. Henson, Mary Winston Jackson who was NASA's first black female engineer and is played by Grammy-nominee Janelle Monáe, and mathematician Dorothy Vaughan who is portrayed by Octavia Spencer. Spencer has received a Golden Globe nomination for best supporting performance by an actress for her role in Hidden Figures.
The three stars visited NASA's Kennedy Space Center in Cape Canaveral, Florida on Monday with Director Theodore Melfi and producer Pharrell to explore the sites where their characters' hard work resulted in history-making events.
In 1962, before the late John Glenn flew the Friendship 7 mission and became the first American to orbit the Earth, he requested that Kathryn Johnson redo the calculations made by a computer and refused to fly unless she was allowed to do so.
"Get the girl," Glenn said when going through the pre-flight checklist. "If she says they're good, then I'm ready to go."
The cast was taken to Launch Complex 14 at Cape Canaveral where that mission was launched as well as the iconic Vehicle Assembly Building where the Saturn V rocket was prepared before launching the Apollo moon missions. The three women were essential in developing the mathematics that helped rescue the crew of Apollo 13.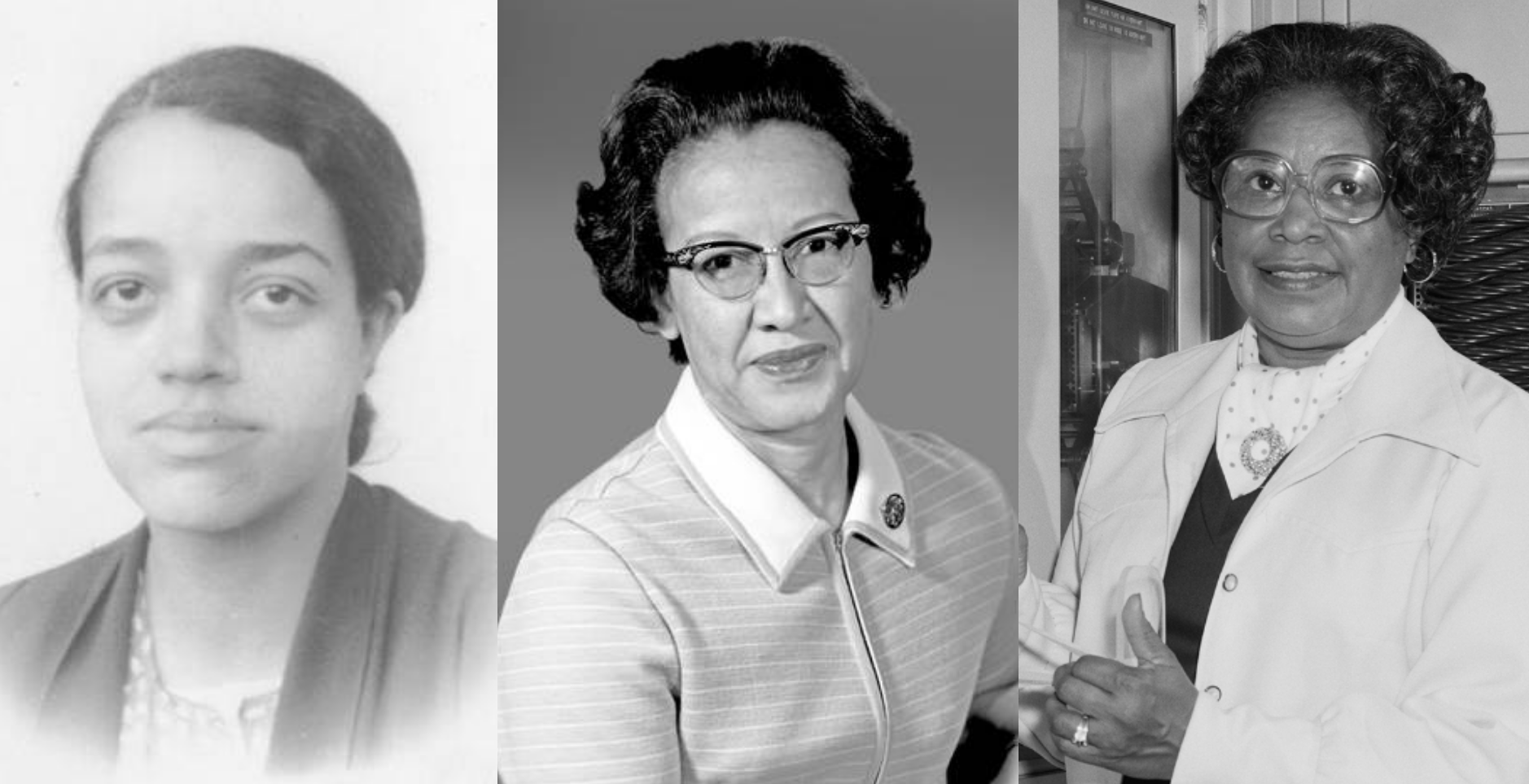 The film touches on a myriad of social issues throughout the story, which couldn't be more timely. Race and gender disparity are still daily flashpoints that can be attributed to issues across a spectrum of disciplines and industries. From the #oscarsowhite controversy that skewered Hollywood to the seemingly unending battle over women's reproductive rights both at a state and national level, these issues saturate news cycles and policy debates.
In Hidden Figures, the struggle of these women is potently relatable to many viewers, but what about the actresses themselves? During a press conference held for the media at Kennedy Space Center, The Observer raised this question to Henson, Monáe and Spencer.
"The struggle is there, the struggle is real. What I learned from Katherine is that you don't complain," said Taraji P. Henson. "I look up one day, and I'm nominated for an Oscar. I look up one day, I have a Golden Globe. You just do the work and all that other stuff comes. I don't think Katherine or any of these women thought they were going to NASA to change the world, they were just excited to have a job in the field that they studied in school. That was just a blessing for them. Just to go to work everyday."
"They were prepared and when opportunity meets preparation you can change the course of history. If you stay focused on your purpose and don't worry about all the accolades. That will come. People will notice," Henson explained. "When you do good work, it's noticed. That's why you couldn't keep this story quiet forever. It was bound to be told because the work these women did was that amazing."
Six-time Grammy-nominated artist Janelle Monáe portrays Mary Winston Jackson, whom NASA believes may have been the only African-American female aeronautical engineer working in the field during the 1950s. Jackson would learn perseverance and self-discipline from her struggle to climb the ladder at NASA—lessons she would pass on to those she recruited for the agency's Federal Women's Program Manager at the Langley Research Center, empowering the next generation of female engineers.
"These women did not really think about race and gender until somebody else made it a big issue. Then, when it started to get in the way of them pursuing their dreams and their goals, that's when they had to stand up for themselves," explained Monáe. "I think these women were selfless because they were not just doing it for them to be happy, but for their communities to be proud and for the women working with them to have the same opportunities. I think in my real life I've tried to do that."
"I've tried to make sure that I'm speaking out whenever an injustice done. I believe that an injustice done to my sisters is an injustice done to me," she explained. "They did not think selfishly about it, they were servants of staying on and fighting for what's right. I think we do that in our personal lives as well."
Oscar-winner Octavia Spencer plays NASA's first African-American manager Dorothy Vaughan who fought for pay raises and promotions for the women at Langley's segregated West Area Computing center which housed an all-black female workforce. This unit of mathematicians were required to eat separately and use separate bathrooms while according to NASA they, "distinguished themselves with contributions to virtually every area of research at Langley."
"Gender parity in the workplace is still an issue. We are fortunate to be in entertainment and we're afforded a certain comfort. But when you go out into certain industries, women should be paid the same as their male counterparts," said Octavia Spencer. "One thing I would really like to credit NASA for is being progressive in their approach. They didn't have to open their doors to minorities in the sixties but they did. They didn't have to allow women in positions of power throughout the years but they have and they've been very inclusive. I think there should be other industries that should look to that sort of thinking because we all have something to contribute."
Unfortunately, John Glenn was unable to screen Hidden Figures before he passed away less than a week ago, but the cast spoke highly of the Senator and first American to orbit the Earth. Glenn is featured in the film and is portrayed by Glen Powell.
"I always loved John Glenn. It was before our time that all of this happened but the thing that struck me the most is that he made a decision to put his life in the hands of an African-American woman," said Octavia Spencer. "That was not a popular decision at the time and if you can do that, put aside your differences and believe in a person based on what they can contribute and how they contribute, man could go beyond the stars."
Robin Seemangal focuses on NASA and advocacy for space exploration. He was born and raised in Brooklyn, where he currently resides. Find him on Instagram for more space-related content: @nova_road.