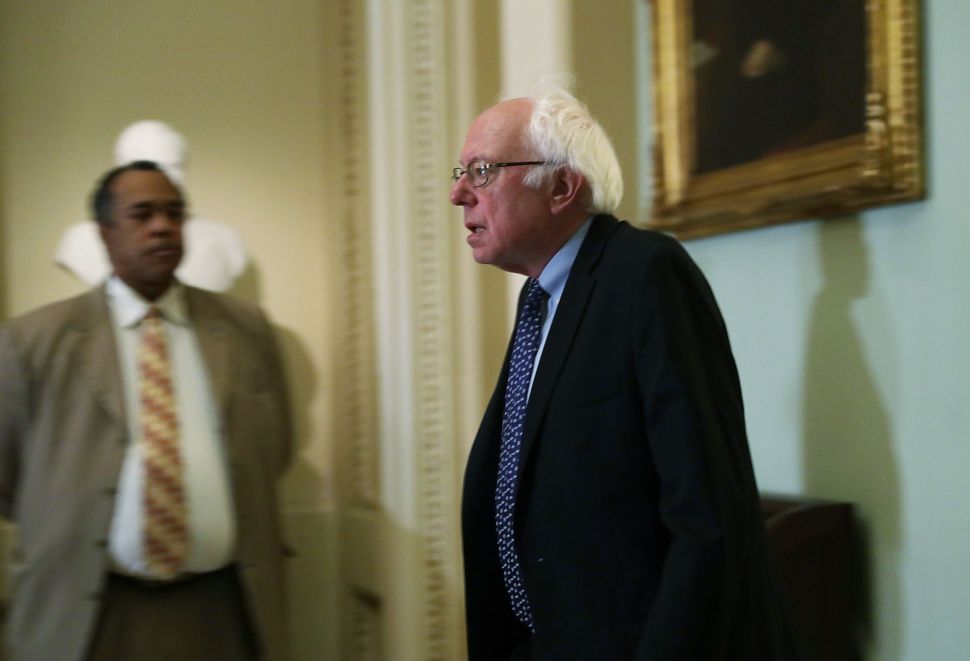 Before the presidential election, Sen. Charles Schumer embraced the Democratic Party's abandonment of working class voters led by Hillary Clinton, claiming at a July Washington Post forum that, "for every blue-collar Democrat we lose in western Pennsylvania, we will pick up two moderate Republicans in the suburbs in Philadelphia, and you can repeat that in Ohio and Illinois and Wisconsin." This strategy of attempting to woo moderate Republicans in exchange for working class voters backfired miserably.
Politico reported that Clinton directly blamed FBI Director James Comey for her loss during a conference call with her top donors shortly after the election. Clinton partisans have also cast blame on Russia, WikiLeaks, fake news, Bernie Sanders, sexism, millennials and a variety of other scapegoats in an effort to avoid introspection and accountability for the failed campaign.
Clinton's defeat came from losing throughout the Rust Belt where Barack Obama previously won, with Pennsylvania, Wisconsin, Ohio, Michigan, Iowa, Indiana and other swing states going to Donald Trump.
Rather than challenging Trump's populist appeal to working class voters, the Clinton campaign opted to hemorrhage blue collar voters in exchange for wealthy, moderate Republicans. The campaign continuously touted endorsements from Republican establishment elites—including billionaires and former Republican administration leaders—to develop a narrative that the Republican Party was experiencing a schism, while Democrats were completely united behind Clinton.
Clinton did much better than Obama with wealthy Americans, but these gains couldn't make up for the losses she had with the working and middle class. She beat Obama in 2012 by nine points with voters who earn more than $100,000 a year, and eleven points with voters who earn more than $250,000 a year. While overall turnout for Clinton paled in comparison to Obama's 2008 and 2012 wins, she still managed to increase voter turnout in some of the wealthiest counties across the country. But at the same time, voter turnout for Clinton took a nose dive in working class communities, many of which Clinton failed to even campaign in, but that Obama depended upon for his past victories.
"We cannot spend our entire life—I didn't, but others do—raising money from wealthy people, listening to their needs. We've got to be out in union halls, we've got to be out in veterans' halls, and we've got to be talking to working people, and we've got to stand up and fight for them," Bernie Sanders said in recent interview with Rolling Stone. "This is how screwed up we are now. When you have a Republican Party that wants to give huge tax breaks to billionaires, when many of their members want to cut Social Security, Medicare and Medicaid, when they don't believe in climate change, when they've been fierce advocates of unfettered free trade—I'm talking about pre-Trump—why would any working person, when they want to cut programs for working people, support them?"
Sanders answered his own question, and explained why many working class communities often vote for Republicans over Democrats.
"I think we know the answer. We know what the Karl Roves of the world have been successful in doing. They're playing off working-class people against the gay community, or African-Americans, or Latinos. But that only works when you have not laid the foundation by making it clear to those workers that you are on their side on economic issues." The Clinton campaign made it clear that on economic issues, Hillary sided with the elitist establishment that embraced her candidacy beginning in the Democratic primaries, and aggressively denigrated anyone who challenged it through the 2016 elections.
Sanders added, "look, you may not be pro-choice. But if you know that your congressman is fighting for you and delivering the goods in terms of education, health care and jobs, what you'll say is, 'I disagree with him on that, but I'm going to vote for him.' We've seen this in Vermont. We have seen the conservative parts of the state where there are many people who have disagreed with me. But they vote for me, because they know I'm fighting for their rights."