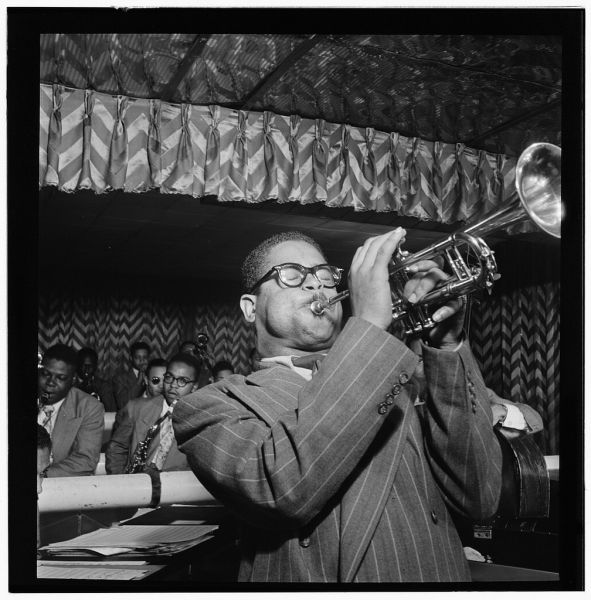 Last week's Best Live Albums and Best Reissues lists were devoid of jazz for a reason. Each deserved their own list, as 2016 proved to be as great a boon for bop as it was for pop in regards to the amount of rare and previously unreleased music that hit the market these last 12 months.
Here are some of my particular favorite highlights in live jazz albums from 2016, a cornucopia of unearthed treasures fit for the appetite of the most ravenous music collector.
5) Bill Laurance, Live at Union Chapel (Ground UP/Verve Music Group)
[youtube https://www.youtube.com/watch?v=ft8pD-hB2aI&w=560&h=315]
As a chief member of Snarky Puppy, keyboardist Bill Laurance is the funky heart of a giant machine. But this solo performance, shot and recorded in May of 2015 at London's historic Union Chapel, is a far stripped down affair.
With an octet featuring Snarky Puppy's rhythm section of Michael League on bass and drummer Robert "Sput" Searight, a string trio and the amazing Katie Christie on French horn help Laurance relish in his love for the film music of Roy Budd and Lalo Schifrin, or so it sounds on such funky affairs as "Never-ending City" and "Red Sand".
4) Art Pepper, Live at Fat Tuesday's (Elemental)
[youtube https://www.youtube.com/watch?v=yAegmg0mm8Q&w=560&h=315]
There's a certain level of accomplishment you can feel as a jazz fan when you finally get to the catalog of West Coast sax master Art Pepper, as though you've reached a kind of graduate level in appreciation for the music.This fine recording from the great old New York City club Fat Tuesday's on Tax Day in 1981 is a testament to the complex genius of Mr. Pepper as both an interpreter and composer of creative jazz.
His group, which includes Bulgarian pianist Milcho Leviev and the unstoppable rhythm section of George Mraz on bass and Al Foster on drums, pushes the limits of Thelonious Monk's "Rhythm-A-Ning" and an 18-minute meditation on the saxophonist's own "Make A List, Make A Wish". Showcasing the full might of a man, who, in his 50s, was continuing to challenge us while entrancing us with his one-of-a-kind playing, this is the perfect middle ground between the abstract and the accessible.
Thanks again to Zev Feldman and his Elemental Music imprint for discovering this stellar live album that eclipses Arthur's Blues as the definitive Art Pepper LP to emerge before his untimely death in 1982.
3) Dizzy Gillespie, Concert of the Century—A Tribute to Charlie Parker (Justin Time)
[youtube https://www.youtube.com/watch?v=SbSN6R8hQoo?list=PLdn138zfmTW3osdfiDbOitqM8XMz-H_3U&w=560&h=315]
On a cold winter night in late 1980, six of the greatest names in American bebop came together at the Salle Wilfrid-Pelletier, Place des Arts in Montreal to pay homage to their king, Mr. Charlie Parker.
Billed as "the concert of the century," this impromptu supergroup featured Ray Brown on bass, pianist Hank Jones, Milt Jackson on vibes, James Moody on reeds and drummer Philly Joe Jones under the direction of longtime Bird associate Dizzy Gillespie on trumpet.
Delivering a stunning performance filled with such Parker-friendly standards as "Darben the Redd Foxx", Howard Arlen's "Get Happy" and Hoagy Carmichael's "Stardust" before a bedazzled crowd of 3,000, Concert of the Century was recorded by the show's producer Roue Doudou Bociel for a limited-edition LP that's remained out of print for over 30 years, that is, until the great folks at Justin Time made it fit for public consumption once again this year.
2) Keith Jarrett, A Multitude of Angels (ECM)
This quartet of solo performances from Italy in October of 1996 from pianist Keith Jarrett, according to the man himself, marked the last time he played shows straight through without breaking between sets as his well-publicized bout with chronic fatigue syndrome took the former prodigy out of commission for a good portion of the latter half of the '90s.
But any sign of the disease simply cannot be identified at any moment of these measured, lyrically brilliant improvisations, captured on the piano player's own personal Sonsax DAT recorder.
If you listen to these four CDs having known someone with CFS you will be astounded by the tenacity and endurance conveyed here by Jarrett, who continues to play concerts and does so with invincible strength and unfettered grace despite the pain it might cause him to push it along.
1) Thad Jones/Mel Lewis Orchestra, All My Yesterdays: The Debut 1966 Recordings at the Village Vanguard (Resonance)
[youtube https://www.youtube.com/watch?v=fHDX4Ds5Kp0&w=560&h=315]
For an iconic a venue as the Village Vanguard is, it's a pretty damn small club. So it must have been like the equivalent of seeing Slayer at L'Amours witnessing the duo of trumpet player Thad Jones and drummer Mel Lewis debut their collaborative super orchestra within such small confines.
Thanks yet again to the man in archival jazz today, Mr. Zev Feldman, we get to hear the very first performance of the Thad-Mel big band on February 7, 1966, bursting at the seams with such powerhouse musicians as Richard Davis on bass, Hank Jones on piano and dudes like trombonist Bob Brookmeyer and reedist Joe Farrell embedded in their baker's dozen brass ensemble.
Recorded by Resonance Records president George Klabin when he was just 19 years old, this two-disc set, coupled with an equally tasty Vanguard gig on March 21 of '66 with Pepper Adams joining the brass section on baritone sax, rivals Sinatra at the Sands as one of the definitive big band recordings of the period.
A half-century since this performance, the Vanguard still has an orchestra down in that little basement every Monday night.
***
The 20 Best Jazz Albums of 2016
The 10 Best Hip-Hop Albums of 2016
The 10 Best Experimental Albums of 2016
The Best Overlooked Records of 2016
The 10 Best New Artists of 2016
The Best Jazz Reissues of 2016