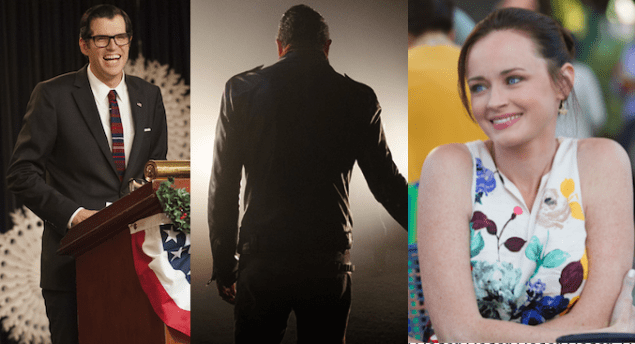 Once again, we here at tvDownload forwent the traditional "Best of" lists for television, and instead are taking things yearbook-style: we've asked several contributors to help us pick shows, characters and actors that fit into the superlative model, and will be rolling out the awards through the holiday season. Today's nominees are for Biggest Bad, Most Talkative and Devil in Disguise. 
Biggest Bad
DREW GRANT: Logan and/or Robert Ford, Westworld.  The former isn't the Biggest Bad, but he may be the most unnecessary one in recent TV memory. There's absolutely no reason that a show that puts SO much nuanced character shading in for robots (bulk apperception much, Bernard?) would flub so badly when it came to the motivations of the humans. Like, what motivated Logan, or the park's creator, Dr. Ford? We have no idea. They just were…terrible people. I guess sometimes that's just the way the $44,000-a-day theme park cookie crumbles.
VICTORIA EDEL: Technology, Black Mirror. These characters were doomed and so are we.
NICK ROSS: PTSD, You're the Worst. Watching Edgar struggle with his PTSD was heartbreaking and You're the Worst turned it into one of its most beautiful and provocative episodes.
VINNIE MANCUSO: Jervis "The Mad Hatter" Tetch, Gotham. Have you ever passed around a blunt, and one guy waits until after everyone's taken a hit to mention that blunt is laced with an obscure South African plant fertilizer? Gotham's Mad Hatter is that guy.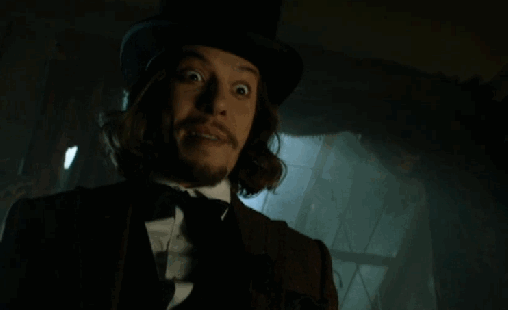 NOAM COHEN: Negan, hands down. The Walking Dead may be in serious decline as a show, but Negan is the scariest villain on TV right now.
JOSHUA DUDLEY: Negan. Sometimes the obvious choice is the best one. He's the most terrifying character ever seen on TV because he seems real, and deep in your heart you're scared he's going to win.
EMMA FRASER: Noah Solloway's novel in The Affair, for crimes against fiction. Last year it gave us this line "She was sex, the very definition of it, the reason the word was invented" and this year delivered on a super cheesy reading-while-masturbating scene. His prose is JUST that good.
LORRAINE DUFFY MERKL: Crisis in Six Scenes—Woody Allen at his worst.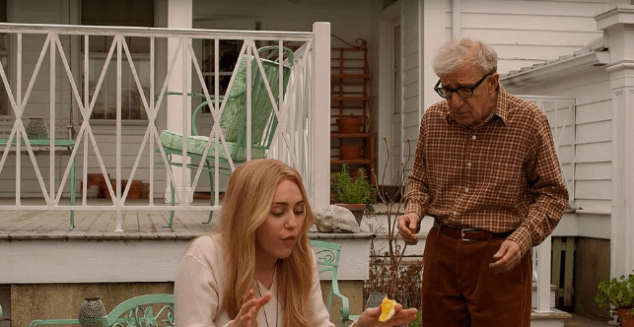 JAKE FLORES: If there's something to be learned from 2016 it can be learned from Bojack Horseman. The biggest bad is yourself. It's you. It's you. *gunshot noise*
DANA SCHWARTZ: Ramsay Bolton. He had a good run. Well, a better run than Rickon, at least.
TOM BATTEN: Between Orange is the New Black, Game of Thrones, Westworld, Game of Thrones, Atlanta, The Night Of, the nightly news, and the presidential debates, I'd have to say this years winner of biggest bad is once again a tie between institutionalized racism and misogyny. Maybe next year, Negan.
Most Talkative
TOM BATTEN: Christine Baskets (Louie Anderson) is passionate about sports drinks, Costco, fast food, and her children's failings, and to be in her presence for longer that fifteen seconds is to hear about all these things and more.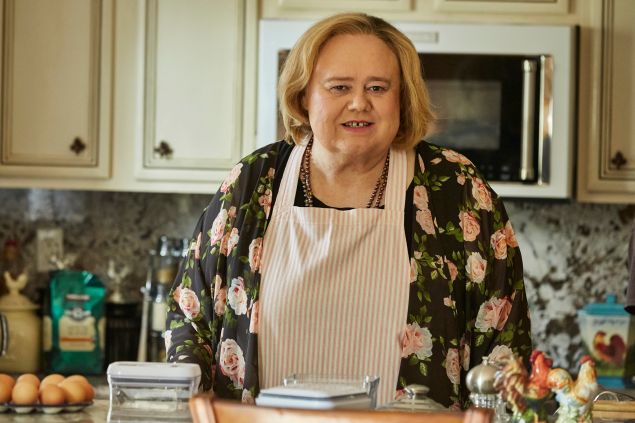 NICK ROSS: Veep. Remember when politics was a joke?
LORRAINE MERKL DUFFY: Veep's supporting cast. Not only do they never shut up—always trying to one-up each other—but, everything they say is caustic. No wonder Selina Meyer is always a woman on the verge.
DANA SCHWARTZ: Veep. Gilmore Girls is the easy answer, but I prefer my fast talking with lots of swear words.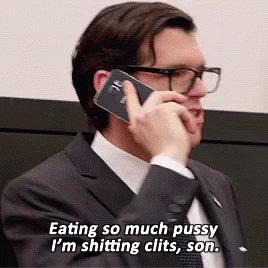 VINNIE MANCUSO: Negan, The Walking Dead. I get it, I really do. He's scary because he's so charming! Like the poster for the Baywatch remake, or the laughter of Jon Hamm. But you know what would be, like, really scary? If some Jeffrey Dean Morgan-looking motherf*cker walked out of a trailer wearing a neckerchief, whacked two of my best friends in the head with a baseball bat covered in barbed wire, and walked right back into the trailer. Didn't say a word. Didn't even smile. He's there for ten seconds, tops. That'd be so scary! I'd chop off my son's arm right then and there, even without him asking me to. That's how scared I'd be. 
What I'm saying here is: Never has a 90-minute episode of The Walking Dead ever actually needed to be 90 minutes long.
VICTORIA EDEL: Rogelio, Jane the Virgin. My 2017 resolution is to have one-third the self-esteem as Rogelio. One-quarter even.
NOAM COHEN: HR Wells, The Flash. And not in a good way. I love Tom Cavanagh, but his successive roles on this show have had serious diminishing returns. This one's just annoying.
JAKE FLORES: Hodor from Game of Thrones. Hodor Hodor Hodor Hodor Hodor Hodor Hodor. Hodor Hodor Hodor, Hodor Hodor Hodor Hodor; Hodor Hodor Hodor Hodor. Hodor? Hodor. 🙁
DREW GRANT: Gilmore Girls. Like Vinnie, I've never seen more than a collective five minutes of GG, but they talk SO fast and SO much that it fills me with anxiety and dread. I know it's not supposed to be cringe-TV, but maybe watching a journalist and her mom never know when to STFU hits a little too close to home?
EMMA FRASER: Rebecca Bunch on Crazy Ex-Girlfriend challenges the Gilmore ladies in words per minute spoken and her over sharing also comes in the form of catchy songs giving her the edge.
Devil in Disguise
VINNIE MANCUSO: Definitely a tie between A) Lucifer from the show Lucifer, because he is – and I can't stress this enough – literally the biblical devil in disguise, and B) Robert Ford's child-robot from Westworld, who is a sweet, little boy on the surface but a horrific Predator beast from a fever dream on the inside.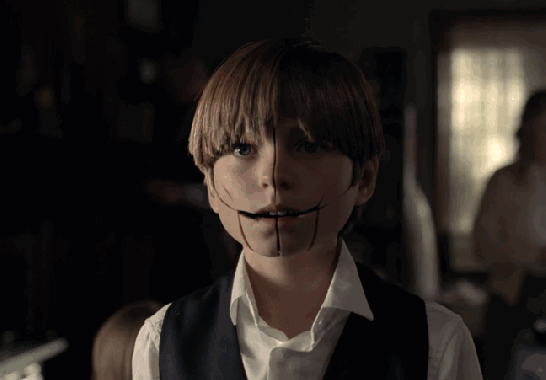 DANA SCHWARTZ: Rory Gilmore. Ugh, where do we begin with Rory? First, she's cheating on her boyfriend with her engaged lover. She's a terrible journalist, she's 32 and doesn't have a job or an apartment, and instead just mooches off everyone around her, all the while pretending to be this innocent ingénue. Behind those big blues are an irresponsible and lazy millennial stereotype.
EMMA FRASER: Rory Gilmore's writing career for turning Rory into a self-pitying whiner who doesn't prepare for a job interview and loses a box of underwear (and doesn't then replace said underwear). Also for how she treated her boyfriend Paul.
JAKE FLORES: I guess according to Black Mirror it's Candy Crush or Pokemon Go or something. Truly mind blowing stuff. Someone should tell Banksy about this show.
NICK ROSS: Black Mirror. Do you like your cellphone? It's watching you and trying to kill you. Having fun on social media? Here's why you should fear it. Like something a lot? Black Mirror will make it terrifying.
VICTORIA EDEL: Dolores, Westworld. Lord.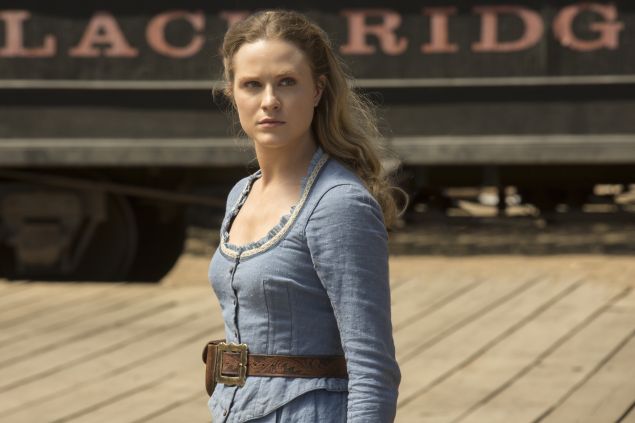 DREW GRANT:  Gotta go with the borscht soup from The OA.