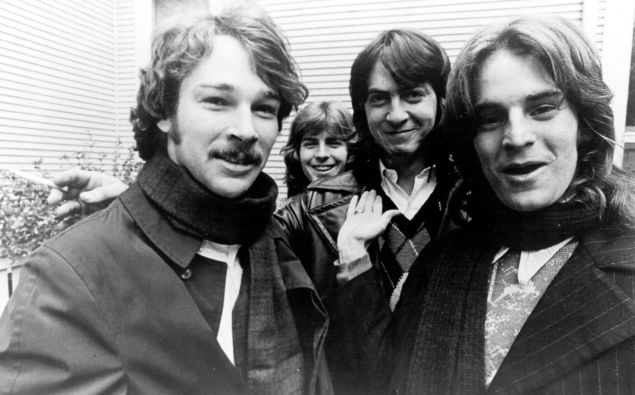 While the legend of Big Star looms larger than it ever has today, drummer Jody Stephens is the only surviving original member of the iconic Memphis power-pop band.
The band's enigmatic co-lead Chris Bell has been gone for nearly 40 years now, after dying in a car accident two days after Christmas in 1978. And in 2010 we managed to lose both original bassist Andy Hummel and Big Star's intrepid captain, the great Alex Chilton, within six months of one another.
Yet as the last man standing, rather than disappear into the Southern night, Stephens remains steadfast in keeping the legacy of Big Star's amazing catalog of music alive as the chief member of Big Star's Third, an all-star big band featuring some of the very musicians whose sound was defined by such albums as #1 Record and Radio City.
Led by musical director Chris Stamey of the dBs, Big Star 2.0 has featured members Jon Auer and Ken Stringfellow (The Posies), Pat Sansone and Jeff Tweedy (Wilco), Yo La Tengo's Ira Kaplan, renowned record producer and Let's Active frontman Mitch Easter, R.E.M. bassist Mike Mills, Tom Petty & The Heartbreakers keyboardist Benmont Tench and The Kronos Quartet, among many others since they began touring in 2010.
A live album culled from a recent show in April of this year at the Alex Theater in Glendale, Calif., will be released sometime in 2017 via Concord Bicycle Music. And of course there's the amazing Live Tribute at the Levitt Shell, a killer live EP released in 2013 featuring the Auer/Stringfellow/Stephens lineup with John Davis from Superdrag on guitars and vocals, an exhilarating performance worth seeking out.
The record that this evolving tribute group has been paying homage to lately though, the group's fractured 1978 masterpiece Third, has been one of the great incomplete stories in rock lore. A tale, however, that has finally been told in its entirety for the very first time this year with the release of Big Star – Complete Third, a three-disc collection recounting the definitive timeline of this gorgeous and troubled LP.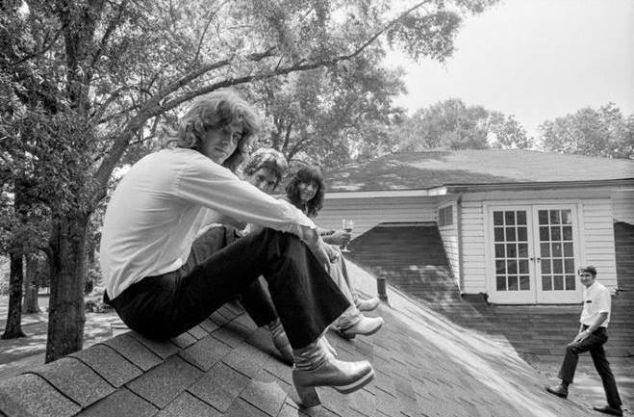 Largely crafted by the duo of Chilton and Stephens with the help of Ardent Studios owner John Fry and legendary house producer Jim Dickinson along with an elite crew of session musicians and famous pals, even renowned photographer William Eggleston and iconic Stax house guitarist Steve Cropper feature in its creation story.
This new collection, expertly overseen by Omnivore owner/producer Cheryl Pawelski and co-producer Adam Hill, takes you on the full journey of Third's rocky evolution in 69 tracks (28 of which are previously unreleased).
From Chilton's stark, haunting demos to the scrappy rough mixes right on through to the gorgeously constructed final masters that comprise the entirety of the third disc, Complete Third eclipses the 1992 Rykodisc edition (entitled Third/Sister Lovers in a nod to the band name Stephens and Chilton were thinking about at the time, a sly reference to the fact the two men were dating sisters at the time, including primary Third muse Lesa Aldridge).
And the songs have never sounded better. The strings on tracks like "Take Care" and "Lovely Day" have never felt more perfect. "Kanga Roo" has never been more revelatory as the key ingredient to Wilco since Being There. "Thank You Friends" and "Kizza Me" have never been so impactful through a pair of quality speakers. And then there's the quartet of covers—The Velvet Underground's "Femme Fatale", Jerry Lee Lewis' "Whole Lotta Shakin' Goin' On", The Kinks' "Till The End of the Day" and Eden Ahbez's "Nature Boy"—which on here don't seem so much as crafty curios as they are the pure genetic makeup of Chilton's songwriting.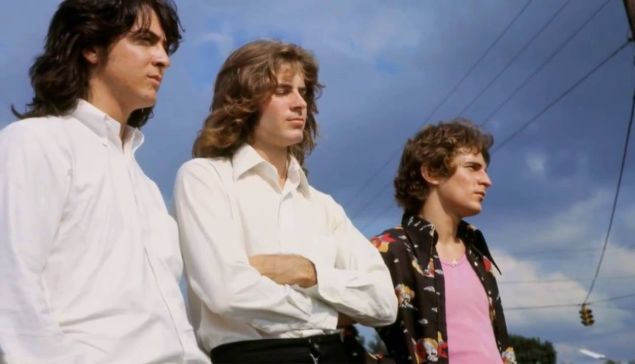 "Big Star wrote and recorded sophisticated, meticulously crafted pop songs but played them like true-blue rock-and-rollers, with the intensity, the edge and the grunge deliberately left in," wrote the late, great rock critic Robert Palmer in his liner notes featured in the original release as well as this reissue. "In the 1990s, this approach has become the very essence of guitar-band rock, especially in its 'alternative' manifestations."
The Observer caught up with Stephens recently while he took a break from managing Ardent Studios.
A recording studio started by a teenage John Fry in his parents' house before moving into the city of Memphis and becoming one of the most treasured recording spaces in America, Ardent was responsible for recording too many classic albums to count: Booker T and the MG's Macklemore Avenue; The Staple Singers' Be Altitude: Respect Yourself; the majority of the ZZ Top albums for Warner Bros.; Led Zeppelin III; Cheap Trick's In Color; The Cramps' Songs The Lord Taught Us; The Replacements' Pleased to Meet Me ; R.E.M.'s Green; Mudhoney's Tomorrow Hit Today ; the highly underrated Get Behind Me Satan from The White Stripes; and the list goes on and on.
[youtube https://www.youtube.com/watch?v=zA7RaICr5XI?list=PL8vCZxAbc06gIMSCP7_lXXPqBPtFpPP0P&w=560&h=315]
2016 actually marks the 50th anniversary of Ardent Studios proper, right?
It is indeed! And you know what's even more amazing? It's that John Fry had come up with the name Ardent and had a logo and incorporated it when he was 14. His first single release, he was a month into being 15. If they counted that time when he was working out of his family's garage, it would have been more like 56 or 57 years.
Did he ever tell you the story behind choosing the word "ardent" for the name?
He discovered the word first, and then he looked it up and felt, "Well, that's fitting—passionate."
What was the first session ever cut at Ardent?
Oh man, I think it might have been the Ole Miss Downbeats or something. I just had one of those singles. It could have been something Jim Dickinson had a hand in. It's been a while since I looked at one of those releases that came out of John's studio when it was in his parents' house, where it existed for six years.
But when he moved the studio further into Memphis was when he began recording the Stax stuff and all that, right?
His parents sold the house, so John had moved the operation to a more proper facility on National in '66, and he installed the same kind of console that Stax had just gotten so their engineers could work at Ardent kind of seamlessly. And yeah, Ardent wound up working with every major Stax artists except for Otis Redding.
So with all these people coming in and out of Ardent during this time, did any of them reach out to you guys as fans of Big Star?
Certainly not in the '70s. During one of the sessions, Steve Cropper was working in studio A, and Jim Dickinson and Alex had just cut "Femme Fatale", which I don't play on. But Jim got Steve to come over and put some guitar work on it. But no, nobody knew who Big Star was, except for rock writers. We never played to a Big Star audience in the '70s, except for the music writers at the rock journalism convention.
[youtube https://www.youtube.com/watch?v=nnBKL01gD8A&w=560&h=315]
One would think with all the coverage you got from rock writers back then, some of these more famous acts would've had to have read about you in Rolling Stone or CREEM or Trouser Press. Like for instance, did you guys ever hear from Ray Davies or any of the Kinks upon the release of Third and your cover of "Till The End of the Day"?
Well, Alex had befriended Ray Davies. Ray had moved to New Orleans for a while, and I know that Ray would go over to Alex's sometimes and they would watch the basketball games. Ray got shot when he was in New Orleans, and Alex would go to visit him in the hospital and he brought him an acoustic guitar. But at the time we did the cover, we had never heard from him because nobody ever heard it until '78, and then very few people heard it then.
It seemed like it would have been an interesting time in '78 for Big Star to get reintroduced to the world, what with punk rock and new wave hitting its stride and everything.
We finished the Third album in '74 and it was mastered in January or February of '75. That's when it was done, and nobody had heard it except for the people John Fry and Jim Dickinson played it for over at Atlantic Records and some other labels. So even by '78, you had to be a real deep music fan to know who Big Star was. You'd have to be somewhat of a music fan to know who Big Star is now.
Even with one of your songs serving as the theme to That 70's Show for all those years?
Well, it wasn't even us, it was a studio band and then Cheap Trick. But I don't know…I sat in with Wilco recently at the Orpheum and they played "In The Street" with John Stirratt singing, and I played drums for it.
And right after I finished, my wife Diane was in the audience, and there was a couple of people sitting in back of her and one said, "Why was Wilco covering the That 70's Show song?" [Laughs] But again, you have to be a serious music fan to wait long enough to look for the credits at the end of the show to see who those writers were. You have to have a curiosity about it, otherwise who cares. You're just there to watch the show.
One would also believe Alex Chilton had a following in the advent of The Box Tops.
The Box Tops had some huge records. "The Letter" was I think the No. 1 song in the country in 1967. And then there was Joe Cocker's version. I'd loved to have written that one.
Were you a fan of the Box Tops before you met Alex?
I was. I didn't go out and buy the records or anything, but I loved hearing them on the radio. I thought "The Letter" was a super cool song, and I felt that Alex had a cool voice and it was great that Memphis had a hit out there again.
Going back to the cover of The Kinks' "Till The End of the Day" from Third, what inspired you guys to record it the way you did?
Well, the Kinks' version is a lot slower. And then when Ray Davies sat in with Big Star's Third in London when we played the Barbican, he sang "Till The End of the Day". Before we started, we asked him, "What do you want the tempo to be?" And he said, "Real fast." And that's how we played it, because that's how Big Star was playing it, and he dug it.
I was just rehearsing to a bootleg of a Big Star live show with Alex, Jon Auer and Ken Stringfellow where we played "Till The End of the Day", and Alex had introduced it by saying, "Hey, we're gonna play a song now by this up-and-coming songwriter. We'd like to give him his big break and his name is Ray Davies." [Laughs]
[youtube https://www.youtube.com/watch?v=3asYvcNGf_E&w=560&h=315]
What inspired the amount of covers Big Star recorded for Third?
It was more about Alex's mindset, really. Alex was very much a curator of music for what Big Star did, and for me as well. He turned me onto Lou Reed and the Velvet Underground and some other folks back then, and continued to introduce me to new acts through the years.
How did William Eggleston end up playing piano on "Nature Boy"?
I think Alex and William just came back to the studio one night and threw up a couple of mics. Bill just sat down at the piano at some point and just began playing it; one of them thought it should be recorded. And they did "Nature Boy". Alex's repertoire just blows my mind.
The song catalog that was in his brain was just mind boggling, and that being one of them. You would think that there was some sort of effort to go in and record "Nature Boy". Alex would know the lyrics and sung it a couple of times, so he was perfectly capable of walking into the studio and having William Eggleston sit at a piano and just delivering the song on the first take and it be an impromptu thing.
The cool thing about The Complete Third is how you get the complete John Fry sessions and then you get the Jim Dickinson sessions. What's it like for you to hear the whole thing all sequenced out the way it is on this set?
The real cool thing about the two mixes was what Jim Dickinson did. You can take Alex and his acoustic guitar and really focus on that. And while that was brilliant, just Alex on acoustic guitar, Jim could also seed it in a bigger, more fleshed out painting, like "Kanga Roo".
That's an example of Alex handing Jim a vocal and acoustic guitar track, and then Jim would create the rest of the track around that. Even playing drums on it. That's why it kind of works in its odd way. It doesn't matter the chaos around what Alex is doing and his voice, it doesn't really matter or affect Alex because it was done already and the rest was created after. It was pretty cool the way it all came about, really.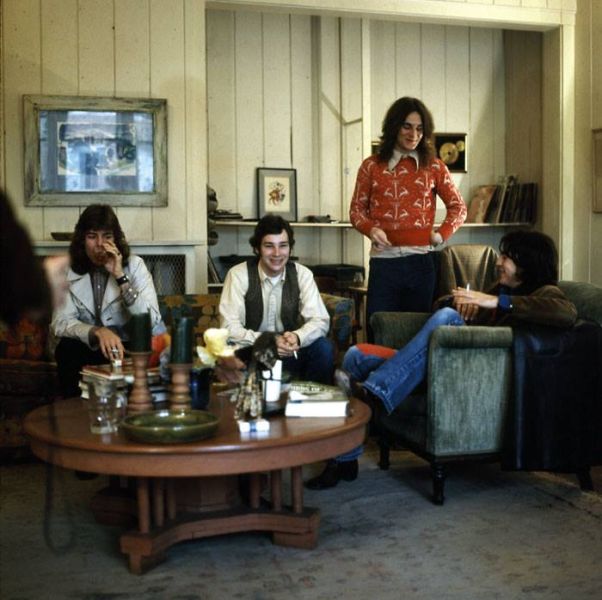 I'd love to hear the story about the song you contributed to Third, "For You".
Andy Hummel gave me an acoustic guitar and Alex taught me the chords to a few Big Star songs. I sat down on a fall day and wrote the song. It remains the only song where I am the sole writer. I got the idea for strings from The Beatles' "Eleanor Rigby".
My friend Carl Marsh [String arranger amongst many other musical talents] had been working in Ardent's Studio B so I asked him about writing an arrangement for the song. Alex heard about it and thought strings would be good on some other songs as well. The strings are such a beautiful part of the record.
Another significant reissue that came out this year was on Record Store Day, when Legacy Recordings released the complete version of 1993's Columbia: Live at Missouri University, 4/25/93. Truth be told, that was my first taste of Big Star, and I always remembered listening to your studio albums and wondering why they weren't as crunchy as that one.
Oh, I love listening to that record. I haven't listened to it in a while, but it definitely rocks. Its chaos and some of it just explodes. Certainly the performance, but it also is due to Jim Rondinelli, who produced it and engineered it. That live record has a backbone to it, for sure.
Certainly, it had something to do with the addition of Auer and Stringfellow to the fold as well. Those DGC albums The Posies put out back then were monsters.
[Laughs] That's true. They were 50 percent of what was on stage, and the energy they had for that stuff was amazing. And also, it was all kind of fresh for us, and it was also our first official time on stage together, so there was all this energy. A lot of nervous energy, a lot of excitement; and that's what's cool about that recording was Jim Rondinelli captured all of it.
What was the significance of the University of Missouri that made it the starting point of the reunion tour?
Mike Mulvihill had called me and told me he needed bands for a spring fest and asked me if I would be interested in getting together with Alex to play some Big Star songs. I said, "Sure, just call Alex!" So Mike and his partner found Alex and Alex agreed.
We weren't even getting paid, they were just going to cover our expenses. Interesting though, Alex later on said, "Well, I wasn't doing anything and the price was right." But that's how it came to be. They asked, and we said yes. You never know until you ask.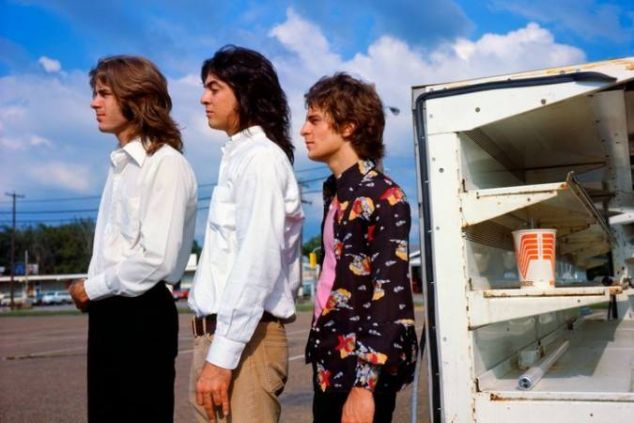 And originally it was released on Zoo, correct?
Zoo! Bud Scoppa was the A&R guy. Bud found out about the show, and either turned Jim Rondinelli onto it and told him it was happening, or Jim told Bud about it. But at any rate, Bud then stepped up and said, "Hey, we wanna record and release this album."
So we said, "Sure," but there wasn't a lot of money.
But then all of a sudden there was enough money for us to fly out to Seattle and rehearse with Jon and Ken for a couple of days before actually doing the dates.
Columbia, for me, always seemed like the perfect gateway into Big Star for a young fan in the early '90s, especially one with a head full of Teenage Fanclub, Matthew Sweet, Belly and Jellyfish, that's for sure. Were albums like Girlfriend and Bandwagonesque, both of which had such a huge Big Star influence, indicators that you guys should maybe get the show back on the road?
Yeah, for sure. Alex actually was the one who put me onto Teenage Fanclub. We did that live record, and then we went to London to do some press, and wound up cutting a couple of songs with the guys from Teenage Fanclub. It was an NME thing for one of those thin flexi-discs they used to put in the magazine. We did "Patty Girl" and we did "Mine Exclusively", which we wound up cutting for In Space.
As the sole survivor of the original Big Star lineup, do you feel a sense of closure now that the complete stories of these albums we're talking about, Third and Columbia, are now out there?
I think it's wonderful in that it keeps moving. I love playing these songs, and I love playing music. And it keeps a spotlight on the band and the music that we did together, but also on Third we've been doing this thing called Big Star's Third Live that Chris Stamey thought to do and created. So it's another wonderful show of support and I get to keep doing these shows and we have this incredible community of people that come together for it.
And to tell you the truth, I love playing these great songs and there are certainly lots of them. But also, it's a very cool way to interact with people, having that musical interaction with them. And that's just fun in itself. It's something I look forward to, to be able to play this music for the sheer joy of it.