Black fashion matters. That is the overarching thesis of the Museum at FIT's exhibition, Black Fashion Designers, co-curated by Ariele Elia, an assistant curator of costumes and textiles at the Museum at FIT who also curated Faking It in 2014 and her co-curator, Elizabeth Way, a curatorial assistant at the museum who worked on Global Fashion Capitals in 2015. The exhibition, featuring 75 ensembles by 60 designers proves that even as they share an identity, black designers are hardly monolithic. And that's what makes their contributions and influence so important. "We really wanted to celebrate that and show where a lot of the ideas we see on runways today, came from," explained Elia.
Culture and history are often viewed narrowly, with contributions from minorities overlooked. Fashion has always struggled with diversity and black designers as a whole have failed to achieve recognition for their impact, as evidenced by the closing of the Harlem Black Fashion Museum in 2007. French haute couture, the ultimate symbol of white Western design, is traditionally considered the standard-bearer of taste and craft. It is only recently that this snobbery has shifted, with technology and social media enabling the increasing democratization of fashion.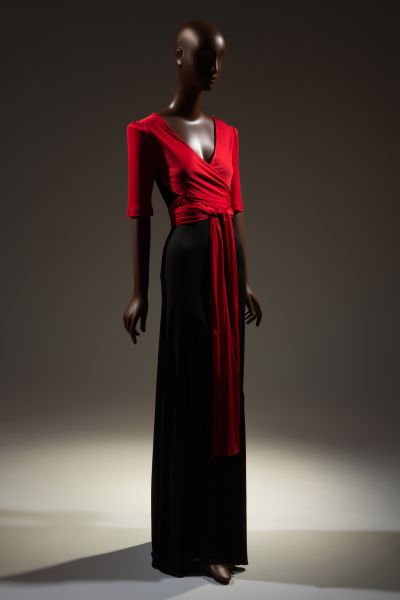 In 1953, when the fashion industry was, in practice, segregated, Ann Lowe, designed Jacqueline Kennedy's wedding gown and bridal party gowns. But ten days before the wedding, a pipe burst in her workroom. Lowe worked overtime, delivering the dresses on schedule, silently swallowing the commission loss. Jon Weston, an FIT grad, struggled with discrimination from the fashion industry throughout the 1960s. But in the 1970s, after the Civil Rights Movement, attitudes toward black designers changed, enabling Weston to open a Seventh Avenue studio.
But while the 1970s was a great time for black designers, the sinuously sexy clothes produced by Stephen Burrows and Scott Barrie were given attention precisely because they were black. And even as these designers struggled, they ultimately influenced and changed the fashion industry, "By their very presence," said Andre Leon Talley, who helped with the exhibition. "Once they were acknowledged, and recognized, they had a moment and ran with it, like they were running for the Olympic gold medals. I think that once they had opportunities to be on a stage, they took advantage and they quietly revolutionized fashion."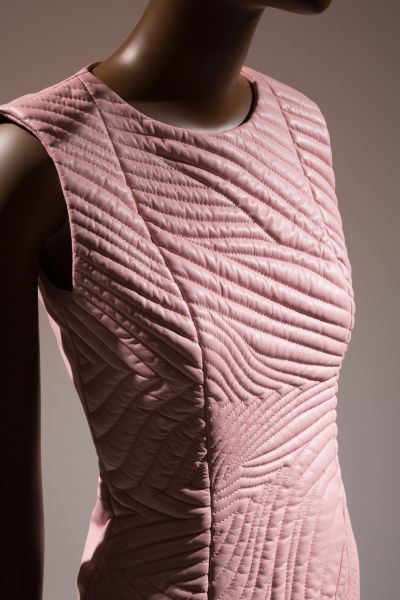 There are some truly extraordinary pieces positioned throughout the exhibition. Mimi Plange's pastel pink leather dress, whose curvilinear quilted texture reflects the ancient African tradition of scarification is of particular note. Or the Ann Lowe gown worn by Jackie Kennedy on her wedding day. As one traverses through the nine thematic elements including "Breaking Into the Industry," examining the struggles of Seventh Avenue designers as they challenged discrimination; through "The Rise of the Black Designer," putting a spotlight on designers like Stephen Burrows whose body-conscious styles were celebrated by the fashion press in the 1970s; through "Black Models," celebrating the models who helped shaped the aesthetics of beauty; through "Menswear," where black designers helped redefine masculinity; the breadth of creativity unfolds.
From rigorous adherence to couture techniques, like with the black beaded gown of Eric Gaskins who trained with Givenchy and worked in the French couture tradition, to extraordinary manipulations with fabric, pushing the boundaries of what fashion can be, as with Andre Walker's abstracted khaki suit—each piece states emphatically the depth and vibrancy black designers bring to the fashion industry.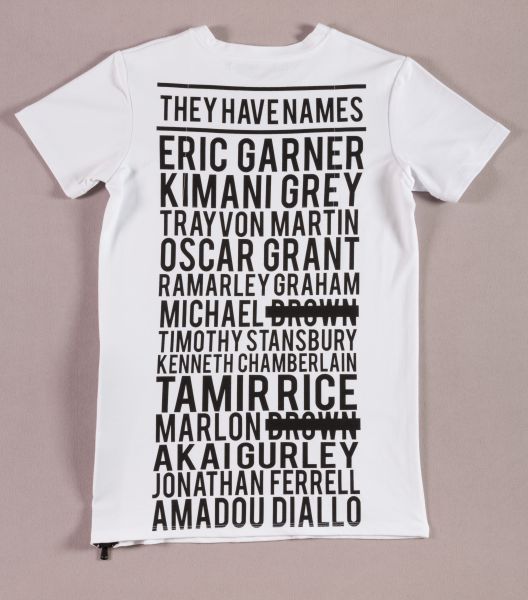 Unlike other fashion exhibitions, this one draws a lot from pop culture references, with Kim Kardashian featured prominently. Street culture is cited, as is activism, and those elements help ground the exhibition. It's more than just a fashion exhibition, it's a work of social commentary. As this exhibition so beautifully demonstrates, diversity doesn't take away another person's opportunity, rather, it enriches the entire enterprise. Hopefully, both fashion and society as a whole, can benefit from the vision of the curators.