Patrick Bateman's aggressively sterile apartment in American Psycho might not serve up the same kind of interior inspo that, say, Carrie Bradshaw's does, but it's iconic nonetheless.
The character created by Bret Easton Ellis resided in a fictional address on the Upper West Side, but fans of the book, movie, or just Ellis in general might be rather eager to discover that Ellis' East Village loft (where he wrote the famed novel) is now on the rental market for $5,900 a month.
Ellis purchased the 950-square-foot apartment in 1987. "I liked that it was sterile," Ellis told the Observer recently. "It was my choice to make it more sterile than it was—it was my design mind at the time," he said.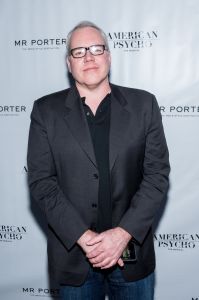 "I did write [American Psycho] in that apartment," he added. "I was working on it in 1987, 1988, 1989. The whole drama played out in the apartment."
When Ellis purchased the condo at 114 East 13th Street, the neighborhood was a tad different. "It really hadn't happened yet," he said bluntly. "Union Square Park was dead, filled with junkies and homeless people." Obviously, the much-gentrified neighborhood has changed quite a bit since the late 1980s.
Still, he was set on it. "There was nothing like it at that time downtown…I did want a loft-like space and I did want a doorman. It was very rare to find that," he said. "The layout of the apartment just spoke to me, I can't explain why. The high ceilings, the wall of windows, the patio, the massive bathroom."
Ellis left New York for Los Angeles about a decade ago, and hasn't spent a night in the apartment since spring in 2006—still, he's clung on to the condo in the American Felt Building, opting to rent it out rather than sell. "There was always a notion that at least if Los Angeles just doesn't work out, [I] can always move back to New York," he said matter-of-factly. "I don't know if that's going to be the case, but it's a back-up plan."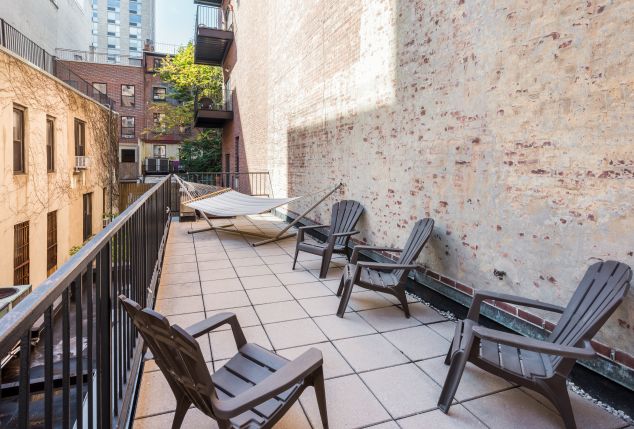 The home has attributes other than its ownership, of course, as the listing, held by Brown Harris Stevens broker Miles Chapin, notes, like a "wave" ceiling and a 350-square-foot terrace.
"Looking at the place now, at 53, that I lived in at 23," Ellis laughed. "The place seemed, when I was younger, much bigger than it actually is. I threw a lot of parties in the apartment. I had like 500 people there. I wanted that Breakfast at Tiffany's party vibe, where everyone is just smashed into each other."
We wonder who will snatch up the place. Just saying, Chloe Sevigny did put her Park Slope apartment on the market only this week, and wouldn't it be just so perfect if the American Psycho actress became Ellis's newest tenant? Sadly, Sevigny previously said she's no longer into East Village vibes, but perhaps she can be persuaded.