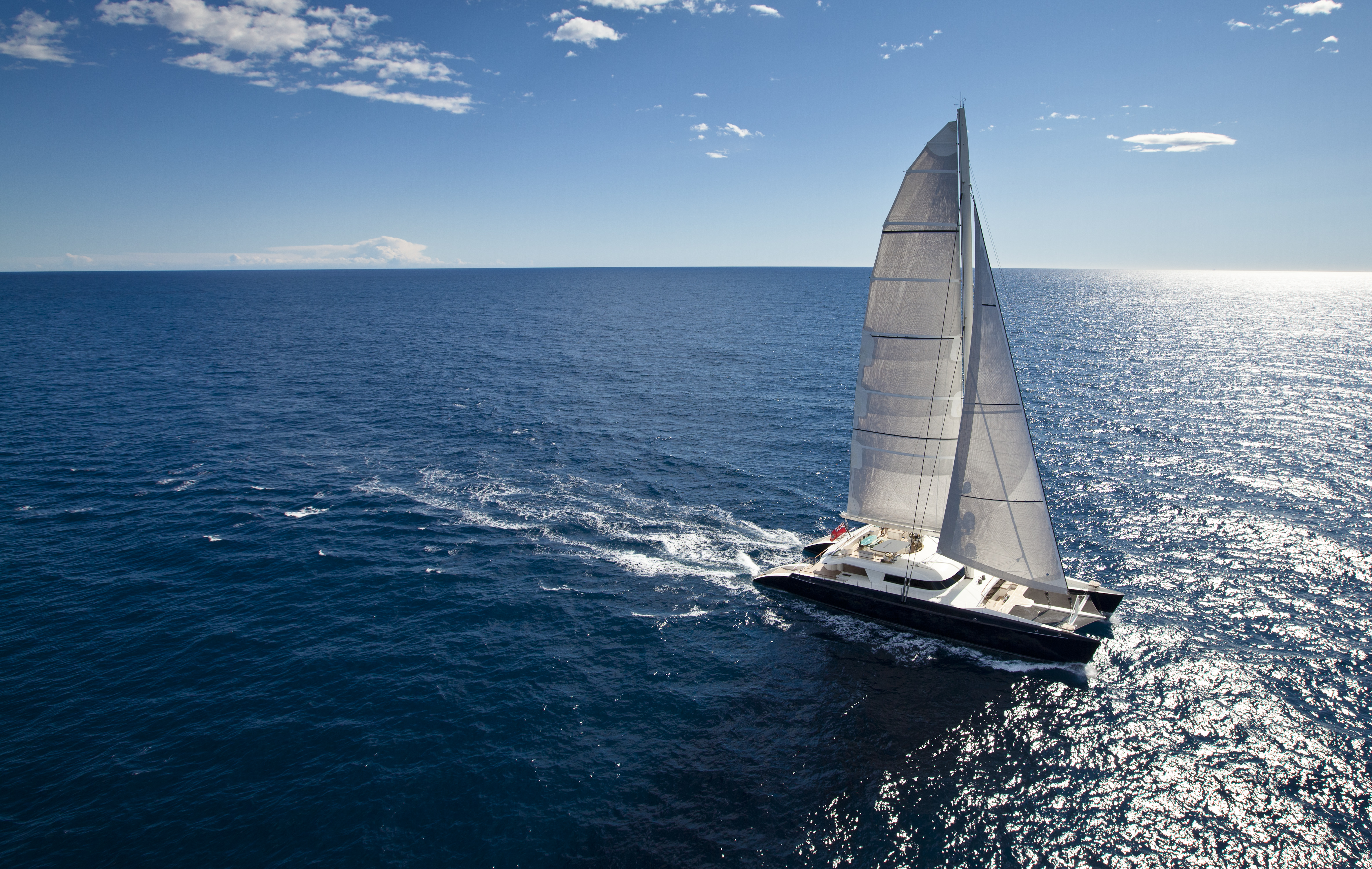 When booking your winter getaway, are packed beaches and bustling hotel lobbies really supposed to be reprieves from an already hectic every-day? This winter, you can leave both annoyances behind, and indulge in a private oasis with a charter yacht.
Chartering, according to Karen Kelly Shea of Nicholson Yachts, enables the exclusivity of the yachting experience without the long-term investment and commitment that buying entails. The appeal of the trending phenomenon is intuitive: there's no need to be a mariner when charters can be fully-crewed to include a captain, as well as chefs, dive instructors and wellness gurus. Leave the worry of planning a trip with your family or friends to the captain, who draws up an individualized itinerary.
Besides finding peace on your personal retreat, adventure-seekers can find exotic worldwide locations. Yachting allows for access to remote islands that don't have airports, and little-known parts of beaches and villages. Or, simply float on pristine, exotic waters and leave your location undisclosed. Either way, throw your bathing suits and boat shoes in a bag and nab the outrageous features on one of these nine luxurious yachts for charter.
Joy – Burgess Yachts
Burgess Yachts' Joy accommodates 12 guests in the traditional marine indoor design, but specializes in outdoor space and wellness areas, with five decks and a fully-equipped weight and fitness room below, along with a basketball court. Joy will sail the Caribbean and the Maldives this winter.
Chasseur – Burgess Yachts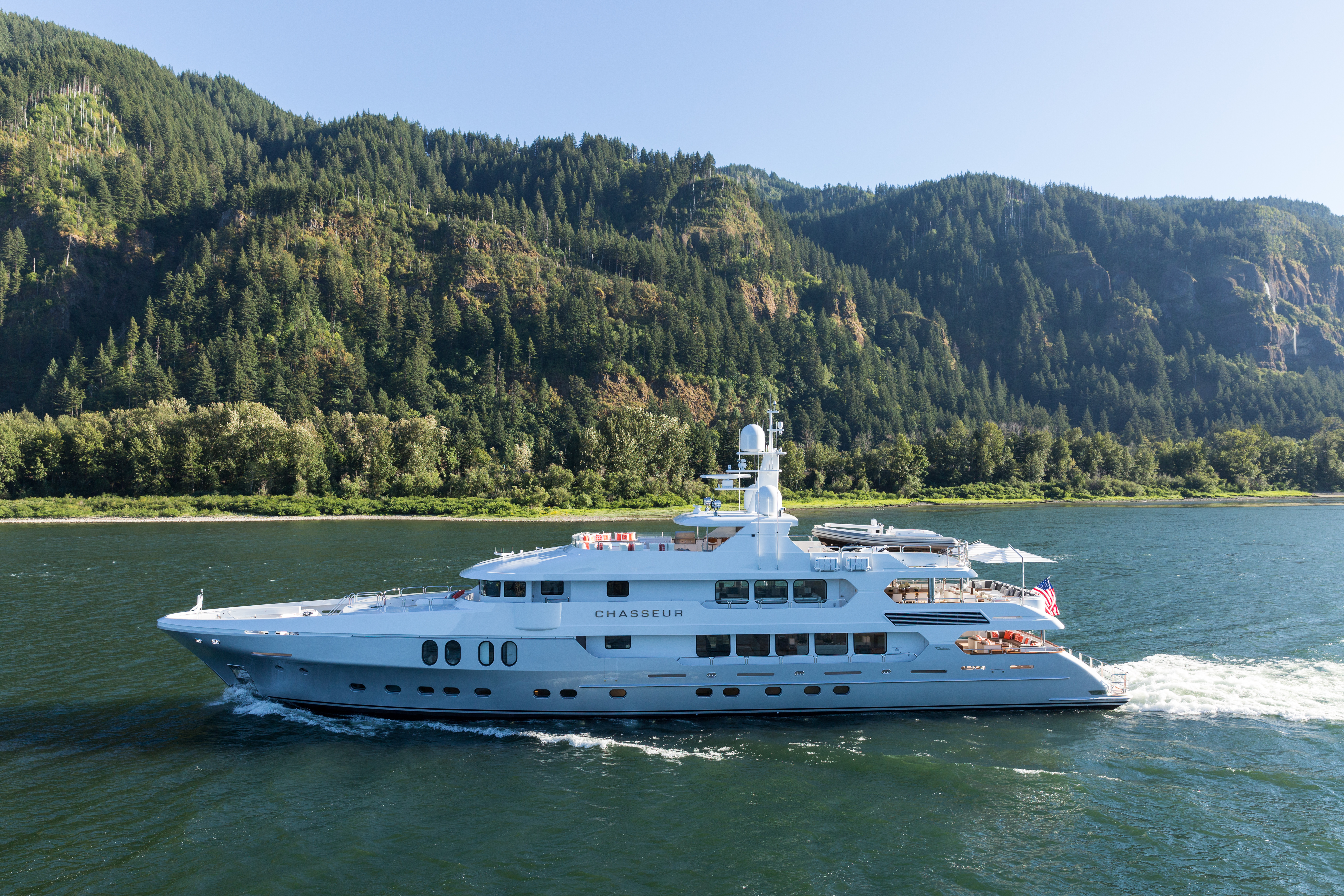 The Chasseur has two al fresco dining areas on the multiple decks, as well as a large Jacuzzi. She prides herself on her stylish, contemporary interior design and artwork. Oh, and the touch-and-go helipad.
Saluzi – Burgess Yachts
The Saluzi will be in remote Palau this winter. The 226-footer houses 32 guests in a vibrant decor scheme, and includes a state-of-the-art dive center. Saluzi's aft bridge deck is reserved for relaxation; another deck is allotted as an outdoor cinema.
Hemisphere – Burgess Yachts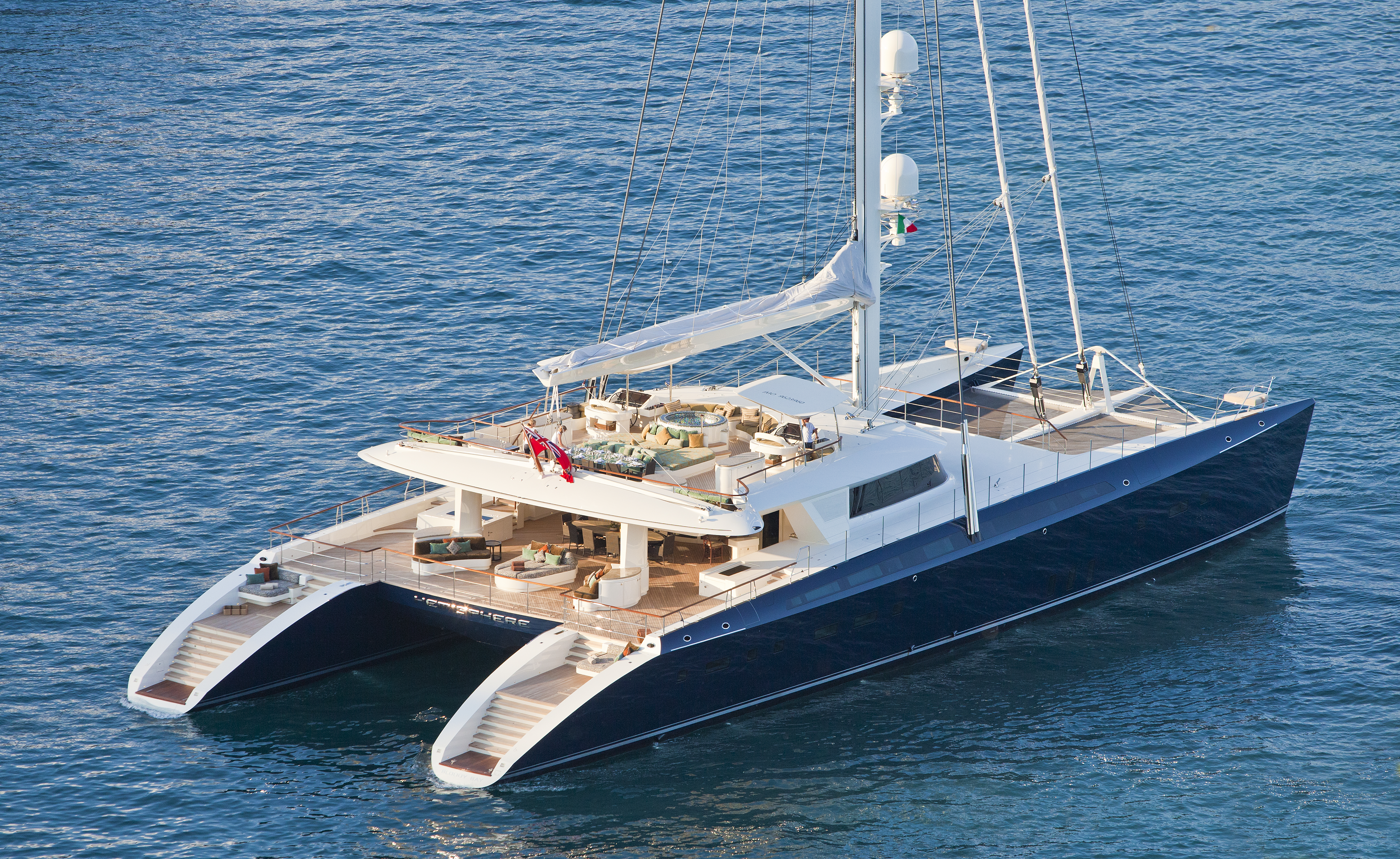 The Hemisphere claims to be the largest sailing yacht in the world, and will be in Southeast Asia this season. She comes with a dive training center and two dive instructors. The catamaran has five cabins and a spacious, covered retreat for feasting and unwinding after exploring the deep.
Mischief – Y.CO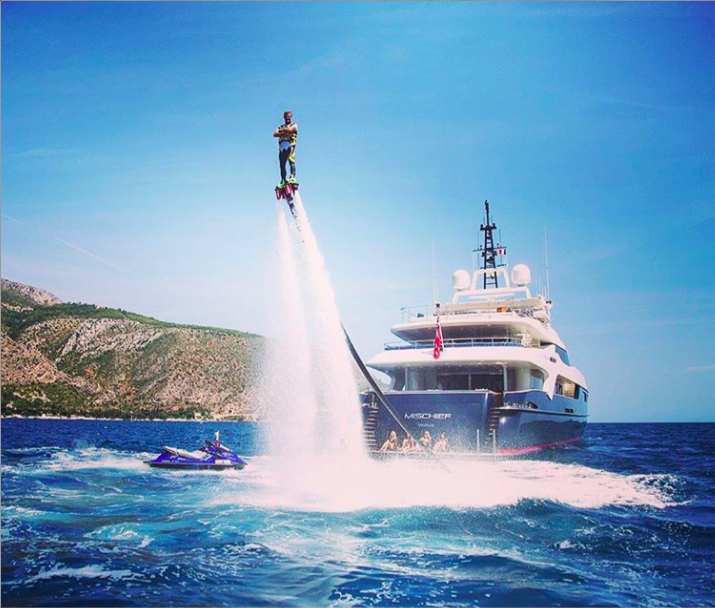 Y.CO recently previewed multiple vessels, including Mischief, on display in Antigua that will be ready for tropical holiday adventures. They have charter packages that facilitate playing with radical water toys and soaking up the sun, or ringing in the New Year in style. For the hardcore explorer not worried about maintaining his tan, Y.CO charter destinations also include South America and Antarctica.
Icon – Camper and Nicholsons
Rejuvenate with the spa life on Camper and Nicholsons' Icon. With room for 12 guests, she features a glass-bottom outdoor swimming pool. The crew of 17 will be sure to provide any comforts the facilities can't; the vessel of wellness holds both aquatic and classic provisions from sprawling bathtubs and Jacuzzi to Hammam and sauna.
Lamina – Camper and Nicholsons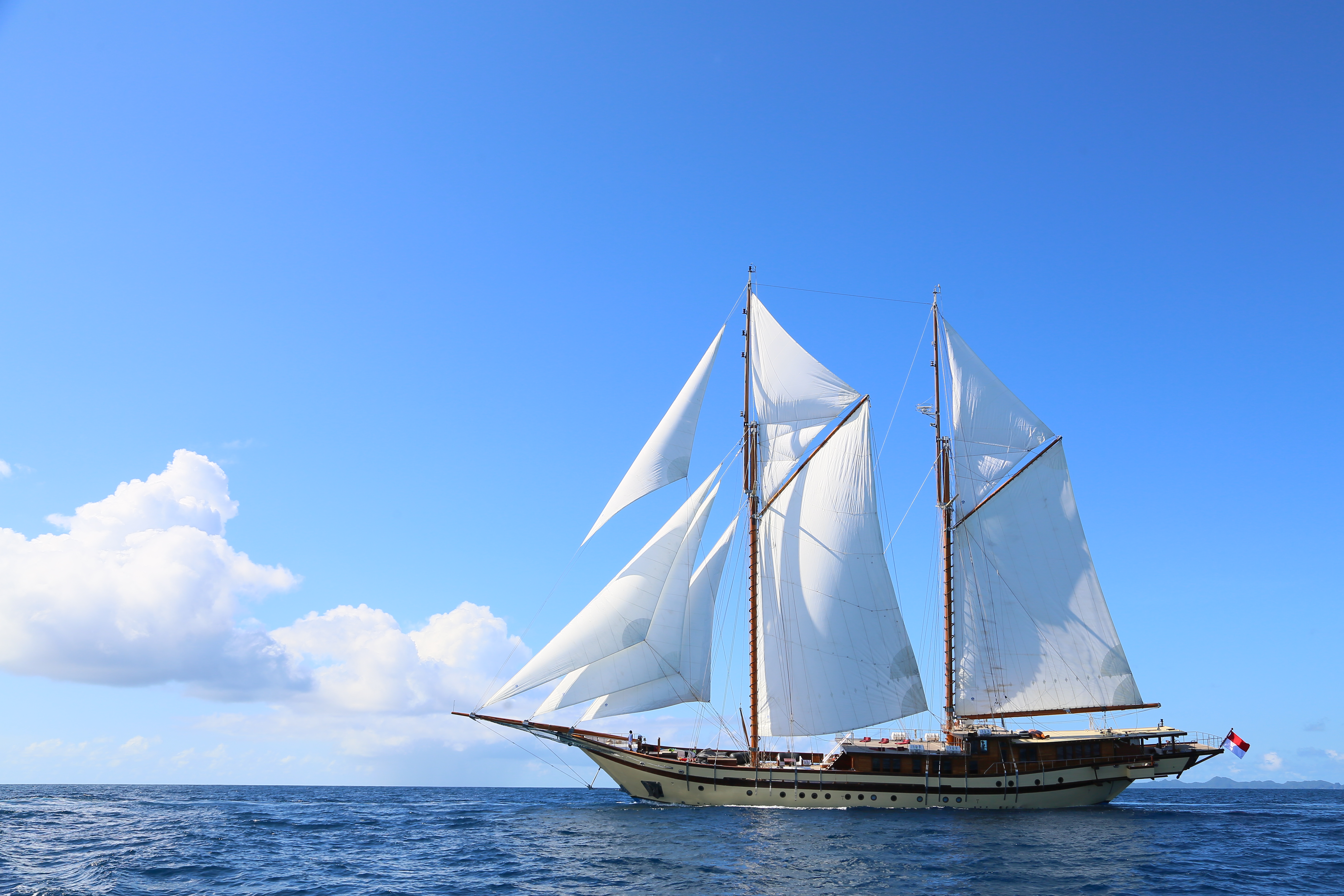 In the style of traditional wooden sailing vessels, the Lamina is a one-of-a-kind yacht, but doesn't compromise on luxury. She houses seven cabins, all with ensuites, a PADI diving center, and has a tour guide on crew. This pirate-chic treasure is based in Southeast Asia, and makes for a balmy escape.
Lioness V – Camper and Nicholsons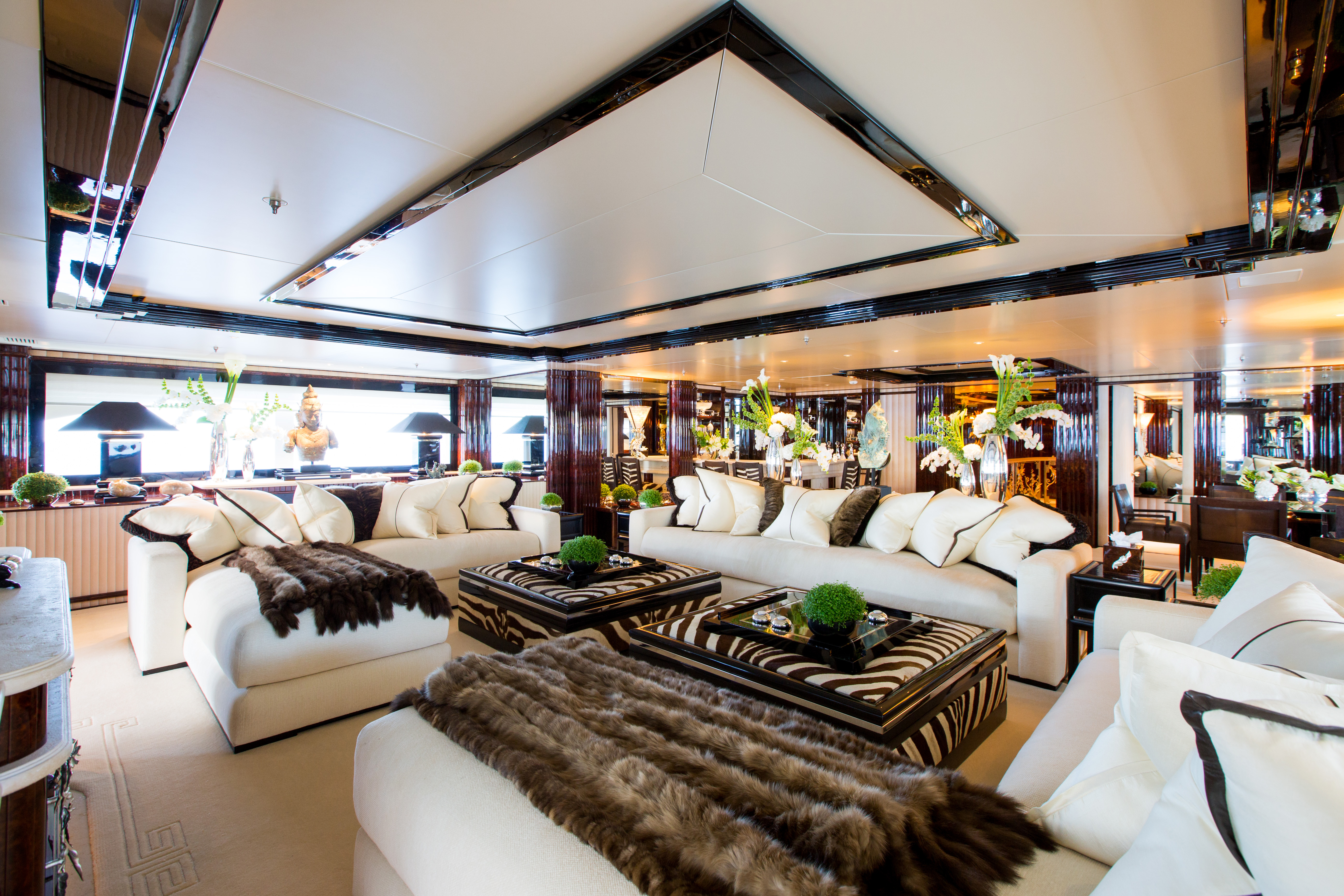 Lioness V is stocked with two full bars on the outdoor decks, and a decidedly lavish interior. If you aren't sinking into the comforts of the poolside or media room cushions, divert yourself on one of two seabobs or jetskis, or work on your swing from the T-it golf machine on the sun deck.
Solandge – Fraser Yachts
If power toys and a need for speed are your thing, Solandge is for you. With space for 12 guests and a crew of 29, leave the steering to the captain and head out in the wake boat, the Narwhal Jet Boat, the stand-up Jetski, the Yamaha Waverunner, or take off from the helipad to explore nearby attractions. So many options.