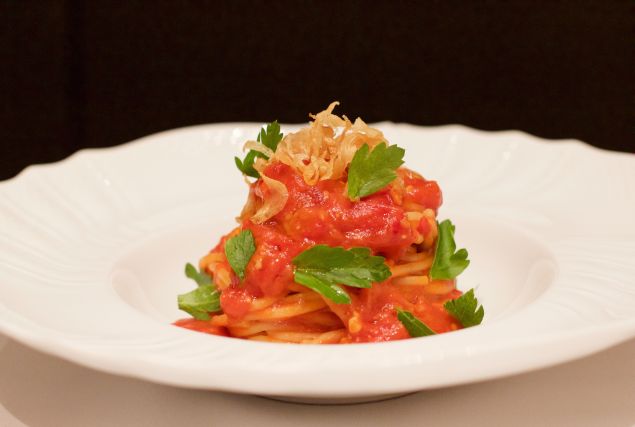 With all the seismic shifts in PR, one thing hasn't changed: Meetings that matter happen over meals. For our own PR "heat map" of NYC restaurants, we asked nine leaders where they dine when they want to impress a client or source—and where they sup when they just want to kick back and relax. If you're looking for industry intel, here's where to eavesdrop:
Jeremy Fielding, president and CEO, Kekst
Restaurant to impress: Casa Lever, affectionately known as the Kekst Canteen. The clientele is a mix of investment-firm and hedge-fund leaders, international visitors and regulars. I also appreciate the variety of the menu, meaning I rarely get bored with return visits.
Restaurant to kick back: I adore Balaboosta in NoHo.Homey with an amazing lamb burger.
Leslee Dart, principal partner, 42West
Restaurant to impress: Uptown, nothing beats Michael's. Staff and management are gifted at keeping enemies apart and friends together. Downtown: The classic, elegant but unpretentious Gramercy Tavern. The food is always amazing, and the crowd is a diverse group of leaders from all sorts of industries. And usually you see someone you haven't seen in ages.
Restaurant to kick back: Uptown: Trattoria Dell'Arte. I have been going there for decades (since the "old" Russian Tea Room closed). The staff is unbelievably kind and accommodating. I have a regular table, and if pressed for time, they can have you in and out in an hour without feeling rushed. Downtown, I love ll Buco and its sister restaurant Il Buco Alimentari. Delicious, authentic Italian food, a lively atmosphere, gracious service.
Adam Abdalla, founder and president, Cultural Counsel
Restaurant to impress: Most of my clients are concerned with what ideas you bring to the table, not what table you bring them to. With that in mind, the acoustics at Gramercy Tavern are fantastic for conversation. After 22 years, it's still one of the best restaurants in New York City.
Restaurant to kick back: For a lunch among artists and friends, there's no place better than Grand Sichuan on 24th Street and Ninth Avenue. All the patrons there are treated equally, for better or worse! A breath of fresh air, especially after gallery openings in Chelsea. Best dish: Sichuan Wonton in red oil.
Beth Balsam, U.S. CEO, Hill + Knowlton Strategies
Restaurant to impress: Boulud Sud. I especially love bringing out of town clients here because most of them have never been to the Upper West Side. So in addition to the amazing Mediterranean menu, you can also take an after dinner walk around Lincoln Center—a great treat for city dwellers and tourists.
Restaurant to kick back: Playa Betty's for casual California beach food. The flavors in the wide variety of tacos are spectacular, and my kids love that the guacamole comes with a dozen ingredients they can mix in at the table.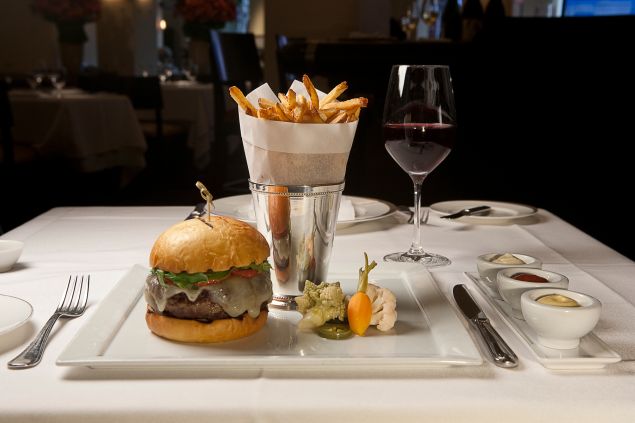 Lois Najarian O'Neill, co-founder and president, The Door
Restaurant to impress: Gotham Bar and Grill. It's a timeless eatery that has never disappointed any guest I've dined with there. I love when the servers all come out at once and put down the dishes all at the same time. It's like watching the ballet. A burger and a martini at their classic bar is a rite of passage for every New Yorker.
Restaurant to kick back: When I want to relax, I head to Marc Forgione in Tribeca and snuggle up in a corner with my husband in the glow of candlelight. It's a superior dining experience from a chef with a rock n' roll spirit. Every dish has comes with a little surprise or an interactive element, and the servers are cool, relaxed and attentive.
Steven Rubenstein, president, Rubenstein
Restaurant to impress: Michael's. I think it's hard to beat table 1 or table 4. The restaurant has a great way of making the media business feel both big and of note, as well as small and intimate at the same time. To this day, it draws a great crowd. If you know the people in the room, it can be helpful and impressive. Otherwise, it's more voyeuristic.    
Restaurant to kick back: Peter Luger's. Feels like home; and in a way, it is home since Luger's has been in my family since my grandfather bought it over 60 years ago. Today it's run by my mother, cousins and nephew. While the meal isn't exactly light, after a week of grilled fish and salad, rare red meat and red wine is perfect.
Amanda Carter, founder and president, Mode PR
Restaurant to impress: Sant Ambroeus, Le Turtle, Dimes, ABC Kitchen, Il Buco Alimentari.
Restaurant to kick back: Navy, Bacaro, Kiki's, The Fat Radish, The Smile, Mimi's and the classic Gemma, which I call going to Disney World, because it's giant and you can almost always get a table.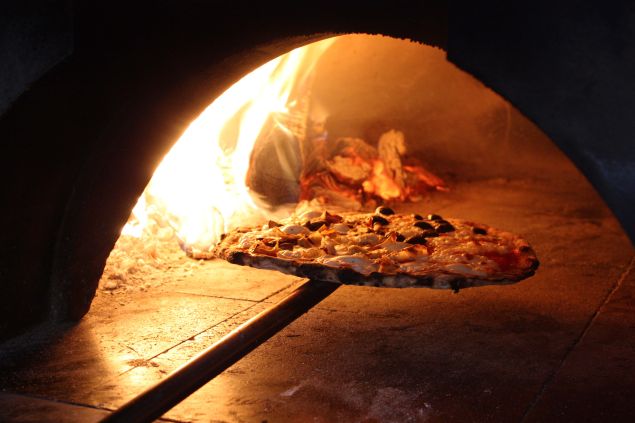 Sean Cassidy, U.S. president, DKC
Restaurant to impress: The NoMad
Restaurant to kick back: Giorgione
Susan Magrino, chairman and CEO, Magrino Public Relations
Restaurant to impress: To wow a client or business associate I would always take them to the Four Seasons Restaurant. I liked it so much that I even bought "my table" and chairs at the auction before it closed in July.
Restaurant to kick back: A restaurant I love when I just when I just want to chill is Primola. Giuliano takes such good care of me, and the food is always delicious.