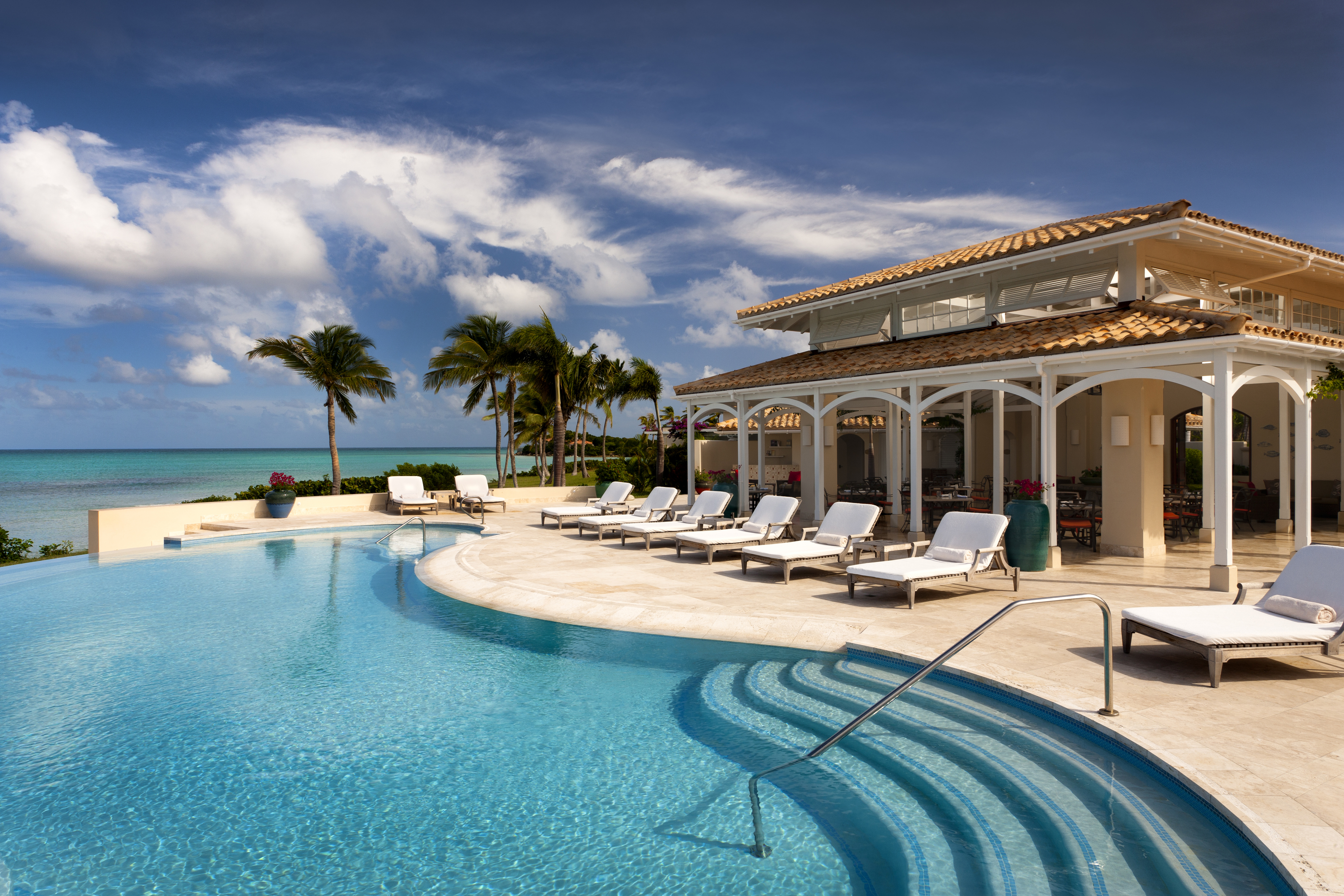 It's no longer acceptable to go on vacation and simply lie by the beach, sip cocktails and unwind. Now, time off is all about an exotic yoga retreat, or a run on the beach with ankle weights on. But if you're truly hardcore, you won't settle for a waterside stroll. You won't be able to give up your devotion to the cult of CrossFit, simply because you're out of town. After all, when you're imbibing is when you'll need burpees the most.
Jumby Bay, a Rosewood Resort, isn't offering another beachside boot camp. Instead, they're finding a permanent solution for their guests seeking year-round wellness excursions, not just visits to the gym after the holidays. While you might be happy at a hotel enjoying tropical cocktails, others want to lift heavy objects instead of sleeping in.
The resort, located on a private island close to Antigua, is partnering with ICE NYC, a popular Manhattan-based CrossFit gym. ICE doesn't only offer CrossFit, though. Other options include HIIT and yoga, for those who aren't quite ready to commit to the weight room. It's their third location, and is much more tropical than their Wall Street adjacent one.
The classes will be taught by true experts, CrossFit Games athletes Ian Berger and Amy Dracup, until December 31. There will be additional classes in the new year led by other trainers. The upside? If you've never tried CrossFit before, this is an ideal opportunity. No one can see if you haven't quite mastered kettlebell swings, and they won't mock you when you admit you don't know what snatching means.