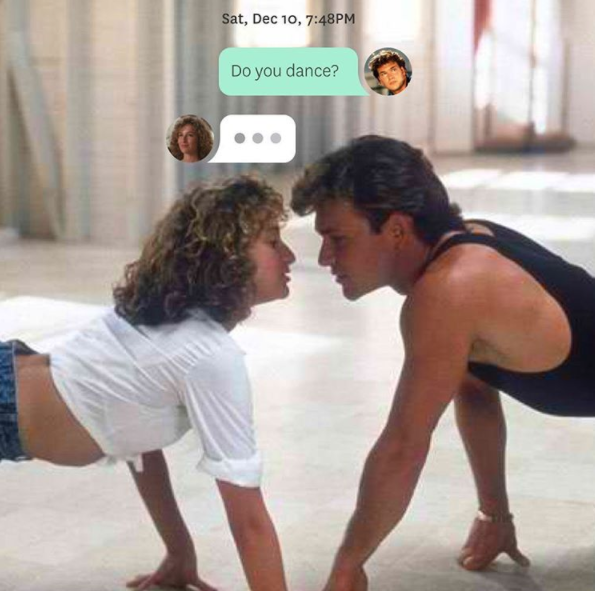 The dating app Hinge recently relaunched, hoping to lead to relationships, instead of swiping. After declaring a "dating apocalypse," their new format introduced of a series of questions, similar to OkCupid, where users answered questions to spark conversation. Now, to avoid a lack of conversation, they released information on what answers actually lead to a dialogue, and a date.
Their new data shows that men do best when they answer a question in a self-deprecating way, while women should reveal a secret, either using their two truths and a lie option or answering 'never have I ever.' While a confession can lead to a date, don't admit too much. Describing family dynamics, or self-promoting (leaving a link to Instagram or Snapchat) aren't appreciated.
"We plan to start sharing any data we have on what actually leads to dates and we'll continue updating profile questions to make sure they're sparking as many conversations as possible," Hinge's Marketing Manager Jean-Marie McGrath told the Observer. The app has created seasonal options, like "craziest office holiday party" and "weirdest gift," but they are open to adding new questions in the future. They've since removed unsuccessful questions, including "find me on Snapchat."
A "like" button still exists for photos, and while it's meant to spark conversation, it doesn't seem particularly effective. Members who comment on a photograph or question are 30 percent more likely to talk and McGrath agrees that the like button doesn't do much to inspire conversation.
For those who are considering trying out the new Hinge, McGrath recommends showing more personality on the app. "Hinge found that sharing written details about yourself is 48 percent more likely to get a conversation started than photos alone," she said. And don't skimp on the details (unless they're about your parents). "Members are two times more likely to get into a conversation if their profile is completely filled out," McGrath said.