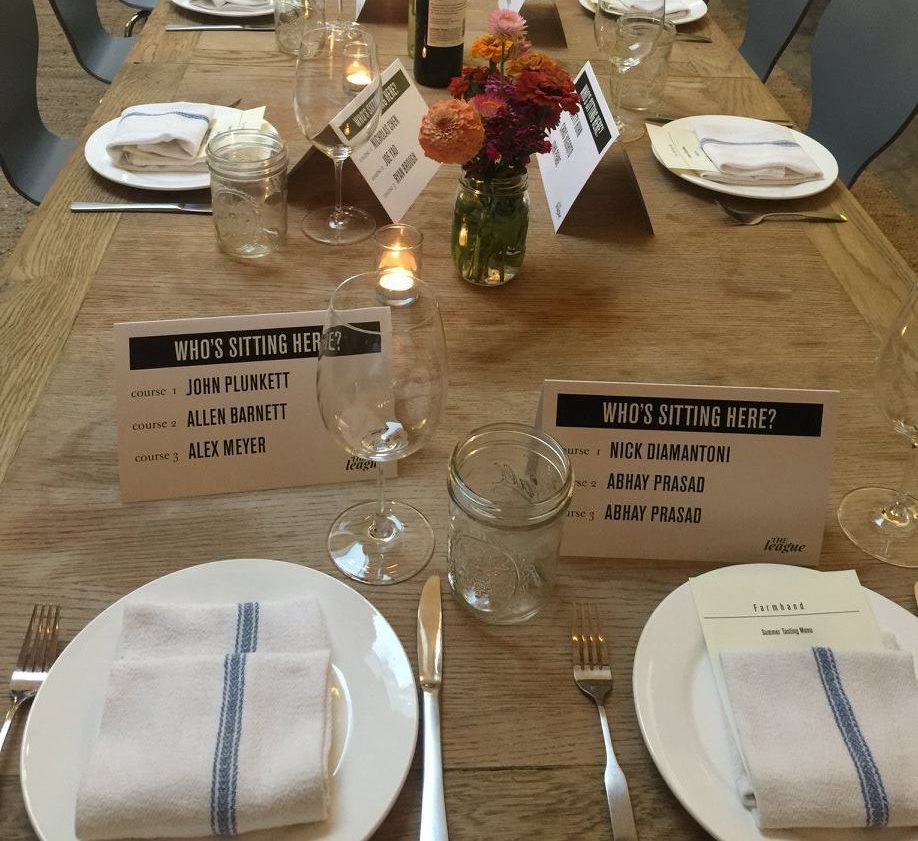 Dating apps don't exactly present the opportunity to meet-cute. It's much more romantic to fall into someone's arms when your heel breaks. So, what romantic possibilities do dating app events present? You still have to tell your friends and family you met by app, but not technically, of course. Do they actually work? Or do they feel more akin to the throwback of middle school dances, with Justin Timberlake playing while the girls are on one side of the bar and the boys are on the other end, exchanging glances?
The Observer talked to event attendees and app creators to find out if these happy hours and dinners are about creating a community of users, and whether they actually lead to dates…or even relationships.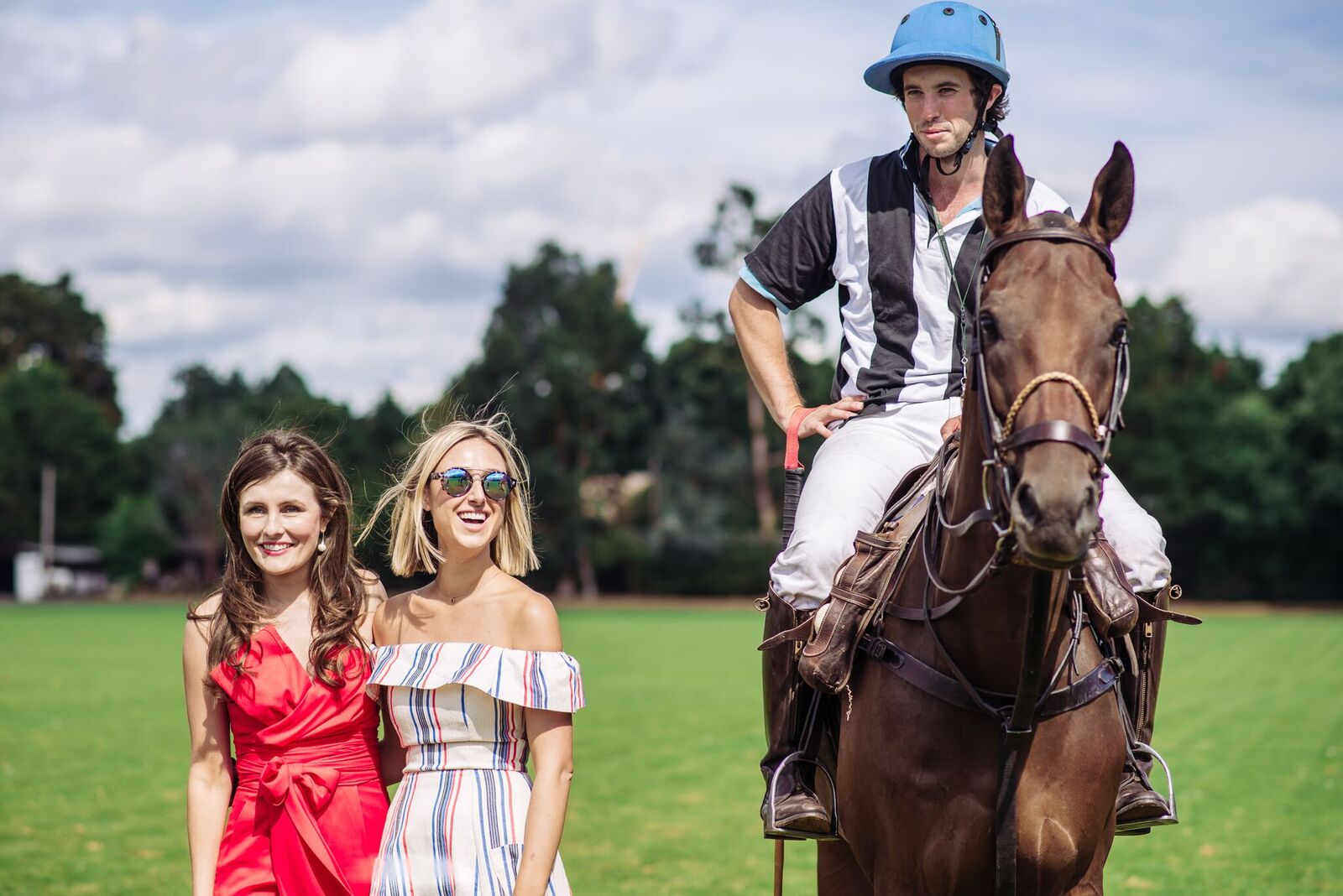 The Inner Circle is an app where users pay to find love, in an effort to make the experience feel more exclusive. In London, they host a summer Polo Cup with brunch and DJs. In Stockholm, they host dinner parties. Berlin is for cocktail parties and Barcelona boasts a late night event at the W. Their events are certainly chicer than meeting at drinks at a local watering hole, but they are still hosted by an app for singles (cue middle school dance music).
"Online dating has emerged as the go-to means of conveniently meeting new potential partners, but it shouldn't end there," The Inner Circle CEO David Vermeulen told the Observer. "By combining the convenience of tech with the authentic thrill of an in-person connection, we've composed our events strategy to create a low-pressure and high-energy environment in which our members can meet and mingle with quality people in a close network of like-minded people." That certainly is one upside to meeting in person. Instead of grabbing a drink with a stranger, where you're forced to sit there for an hour or more even if there's no connection, an IRL group meeting means you can leave whenever you please.
"You can have great banter with someone on an app and then meet them and it be a dud. The events cut straight to the chase, but I'm sure plenty of people prefer having time to draft the perfect response and confer with friends," explained one PR girl, who attended a happy hour hosted by The League in a fruitless attempt to meet potential dates in real life. "It's also much easier to stop talking to someone when they bore you on an app, as opposed to trying to leave a terrible conversation at a bar."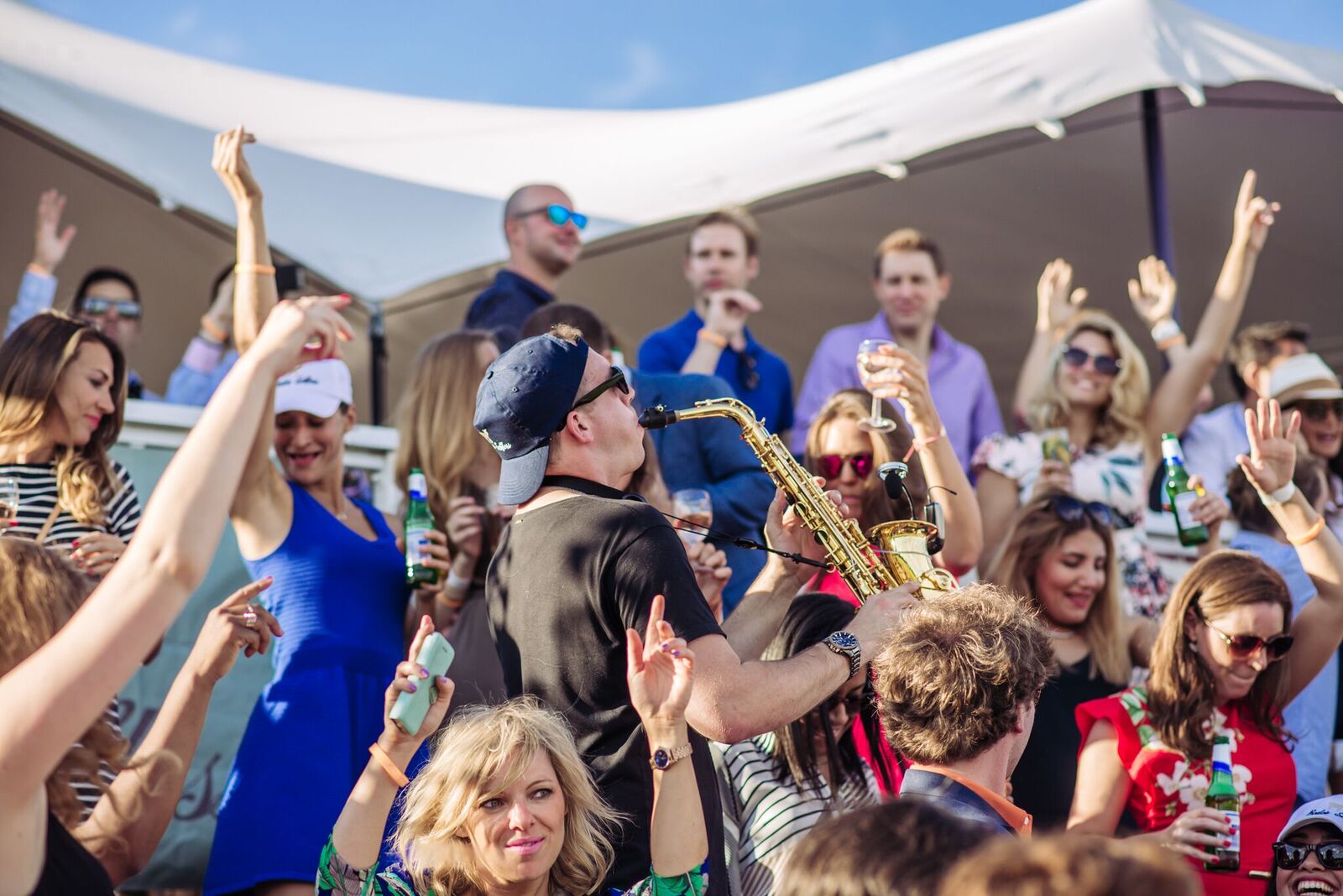 "It was a little awkward at first, but most people brought a friend so it felt natural to mingle. I didn't see anyone I matched with, which probably helped," she said. "Some people did feel a little thirsty but overall it was nice being in a group of single people, not awkwardly checking for wedding bands."
The League prides itself on their IRL app events, with founder Amanda Bradford boasting they had 10 people get dates from their Valentine's Day party. The League users are also able to join specific group chats, based on interests. From there, they can organize meet-ups at local spots, like Smorgasburg or music festivals, for low-pressure ways to meet a large group of singles at once.
"Our new emphasis on events is not supposed to eliminate dating or romance. It just means those connections can form around interests rather than at a giant bar meet-up or an awkward coffee date. The overall goal is to turn The League into a members-only club, with a killer singles scene," Meredith Davis, the League's Head of Community explained. They put on dinner parties with assigned seating and rotations, as well as larger events, including a GHOSTED Halloween Party.
While these dating app events might not be totally romantic, and you may not meet the love of your life while surrounded by dozens of other singles, but at least it's less pressure than a date with a complete stranger. While dating apps don't have the same stigma they once did, you could always lie about how you met your new significant other through an app event. After all, no one has to know the romantic polo match where you met your significant other was put on by an app called The Inner Circle, or the dinner party you first saw each other had assigned seatings reminiscent of a speed dating event.