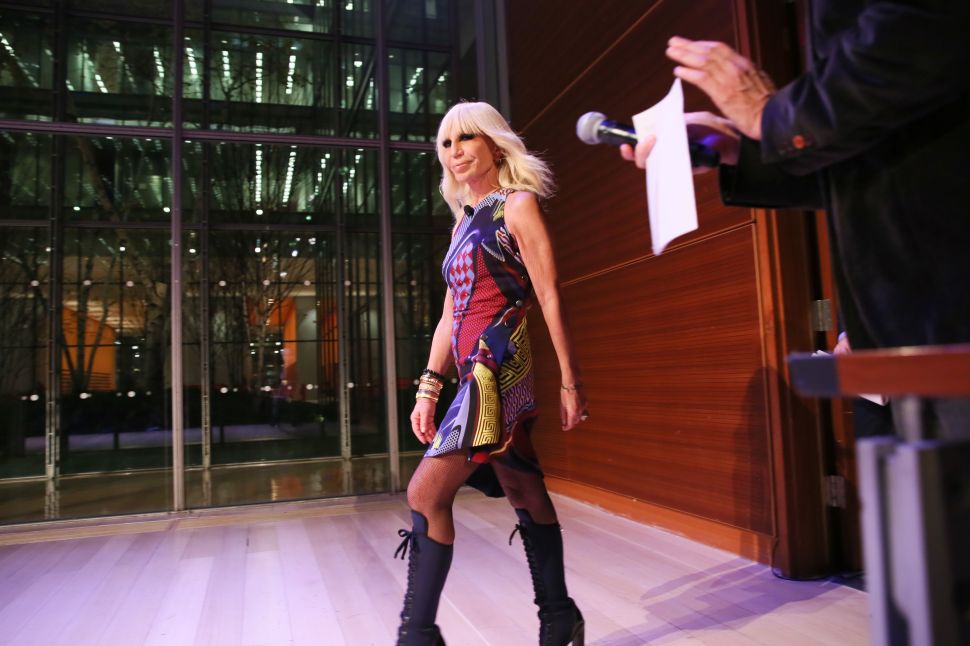 Two years ago, the crowd that gathered last night at Donatella Versace's New York Times talk might have been covered in leopard print and gold chains. Instead, subdued pastel patterns and some entirely black ensembles on the backs of Versace loyalists filled the seats of the intimate theater, awaiting the arrival of the tall, tan, and unmistakably blonde doyenne herself.
Just over 20 minutes late, Donatella emerged wearing chunky, lace up shoes, a conservatively cut dress, and cropped wavy locks, a sign of a more demure chapter of the Versace vision formerly synonymous with hyper sexual, groundbreaking garments like Jennifer Lopez's 2000 Grammys dress that was once the most popular Google search query. According to a 2015 quote from CEO Eric Schmidt and read later in the evening by moderator Eric Wilson, Fashion News Director of InStyle, the dress is what sparked the birth of Google Images. People didn't just want to just read about the plunging gown, they needed to see it.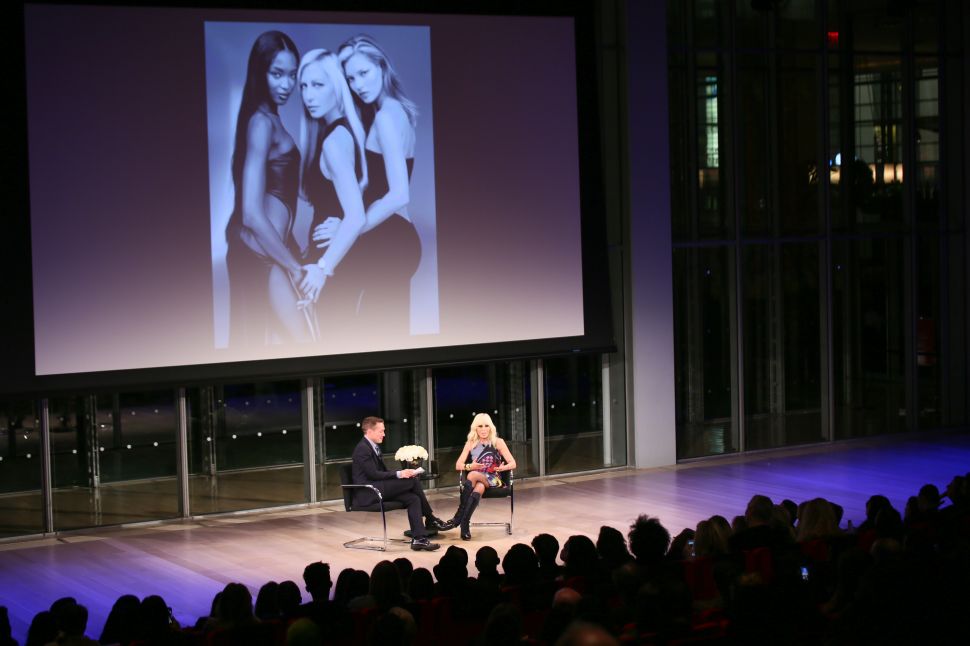 The talk began with a look back at her iconic campaigns and editorial images, including the first ad following the death of her brother in 1998 starring Courtney Love, and a Helmet Newton campaign starring Donatella shot at Hôtel du Cap in the South of France. "I didn't know what I was doing, I was just walking," Versace said nonchalantly of her now iconic photo in front of the hotel's promenade. She later hinted that her next Bruce Weber-shot campaign was just completed in Kentucky, where she indulged in the region's famous fried chicken.
When a photo of Madonna's Fall/Winter 1995 Versace campaign was shown, Donatella chuckled. "She didn't like taking direction," she recalled. "We had five different people asking her what to do, and she wouldn't listen."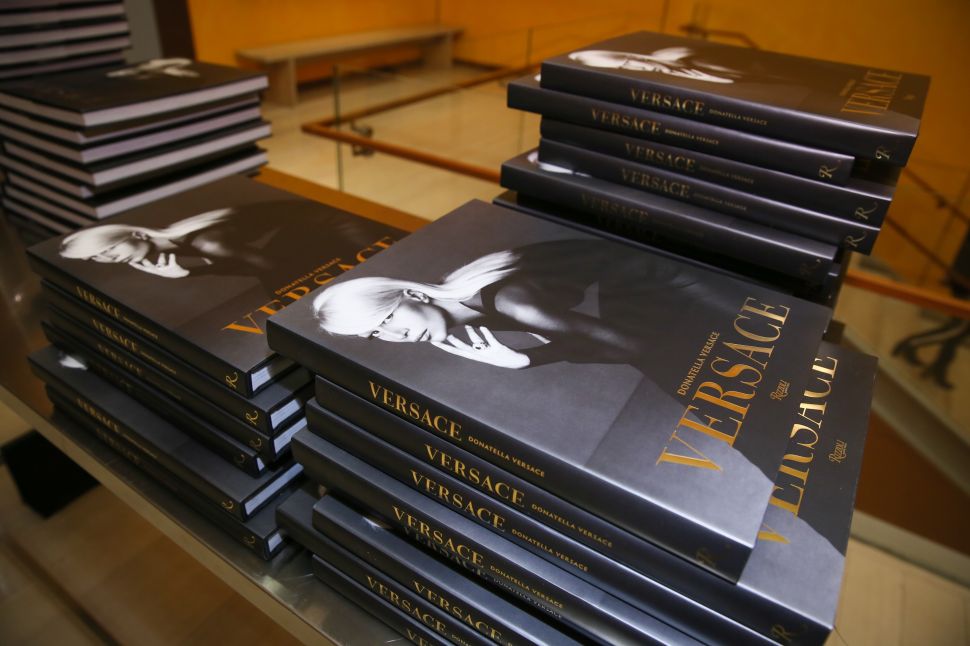 Much of the evening was also spent discussing supermodels, both past and present. "I want supermodels to come back," Ms. Versace said when asked of the current state of modeling as a 1998 photo of her flanked by Naomi Campbell and Kate Moss was projected behind her. "We have Gigi Hadid and Bella Hadid. They're strong beautiful women. These are the supermodels now. I love the girls who are beautiful, but these girls aren't shy. They're powerful." Her close pal and supermodel in her own right, Helena Christensen, looked on from the front row. She and Donatella had just returned a few weeks earlier from a jaunt to Dubai together to open the Palazzo Versace Hotel. 
Last night also marked the arrival of her first book, produced over the past 2 years with Rizzoli and aptly titled VERSACE. Inside, readers are given a peek into the day-to-day happenings and cornerstone moments that have shaped Donatella from the lesser known sister of Gianni Versace to the powerful creative force responsible for reshaping the Milan-based fashion house for the modern era. To Donatella, the new Versace woman isn't just sexy, she's strong now too.