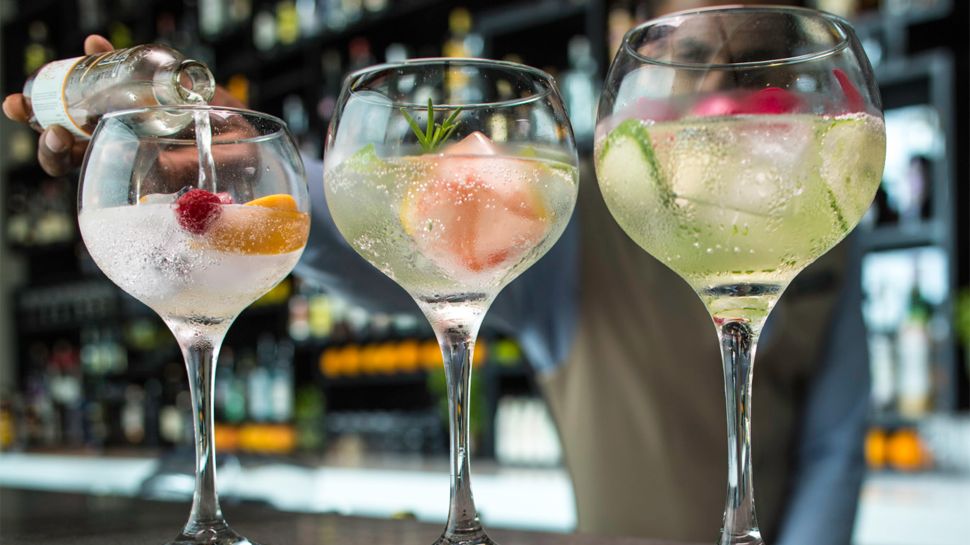 Leave it to Dubai to take brunch into a new stratosphere. Over the past several years, the Middle Eastern playground for the rich has adopted the American boozy brunch we all know and love and adapted it into an over-the-top, day-long bacchanal that often ends with a nap on the shores of the Persian Gulf Coast. The city operates on a slightly different schedule where Sunday marks the start of a new week, making Friday their Saturday equivalent to accommodate the Muslim day of worship. Given this dominant religion, boozy brunches happen somewhat off the grid, tucked inside hotels where alcohol consumption is allowed.
"Dubai residents have a tendency to work all the time, and brunch is one of the few times they can ditch the clock, forget productivity and slow down whilst having great conversations with their friends and family," said Nick Braun, chief mixologist of The InterContinental Hotels' Asia, Middle East and Africa regions. "As humans, we're social beings, and I believe that brunch helps us regain that part of ourselves that is rapidly disappearing in the social media era. When it comes to Brunch, Dubai has elevated the concept to the status of an unmissable city tradition." This does ring true at the InterContinental Dubai Marina's relaxed and family friendly Share & Social, there are plenty of other locales where selfie snapping and cocktail swilling are commonplace.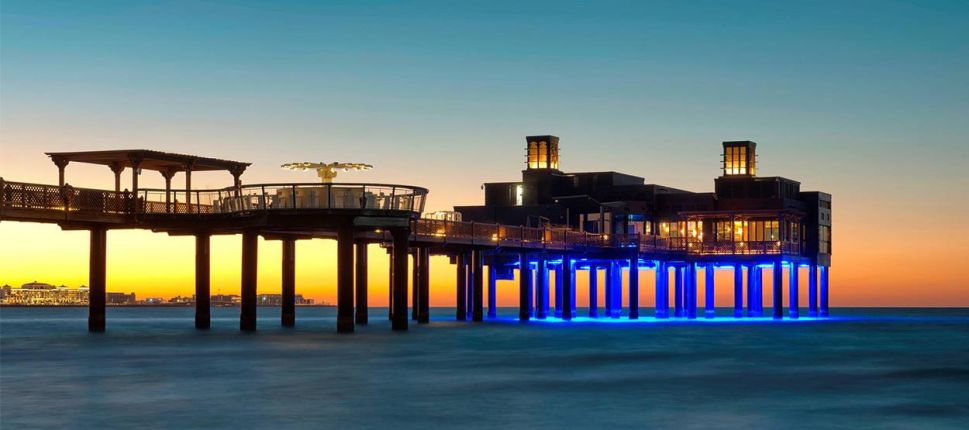 Take Pierchic at Al Qasr, Madinat Jumeirah, where $790 gets you a four course seafood meal paired with a bottle of Laurent Perrier Grand Siècle, and a sweeping view of the neighboring Burj Al Arab, or the relatively affordable "Bubbalicious" at The Westin Dubai's offering endless Champagne for $185 per person.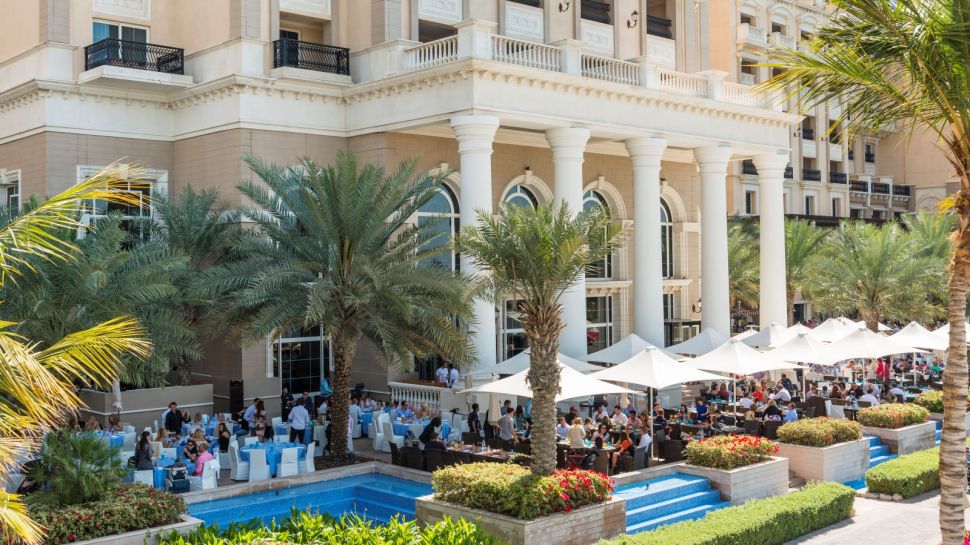 Although, Le Meridien Dubai's experience is perhaps the most hilarious. The $135-per-person "WOW! That's What I Call Brunch" is a millennial's dream, thanks to its self-proclaimed "cheesy" soundtrack of late-90s and early-2000s hits. The meal takes place  1-4 p.m., and those left standing decamp to the property's adjoining Barasti Beach for a party that touts an ambiguous and ambitious end time of "late." 
While bubbly is a clear crowd favorite of the city, cocktails maintain a Western influence thanks to the staggering ex-pat population. "Catering to the ex-pat market is arguably easier than integrating local influence into a menu," Braun added. "Those seeking a taste of home generally want something that is relatively universal." This means martinis and Manhattans might reign supreme, but for a taste of local flavor, be sure to add a twist. The celeb packed One&Only Royal Mirage, which offers tranquil dockside cocktails at their Jetty Lounge, has created a "Date-Infused Mint Julep," served only when the local delicacy is in season beginning every July.