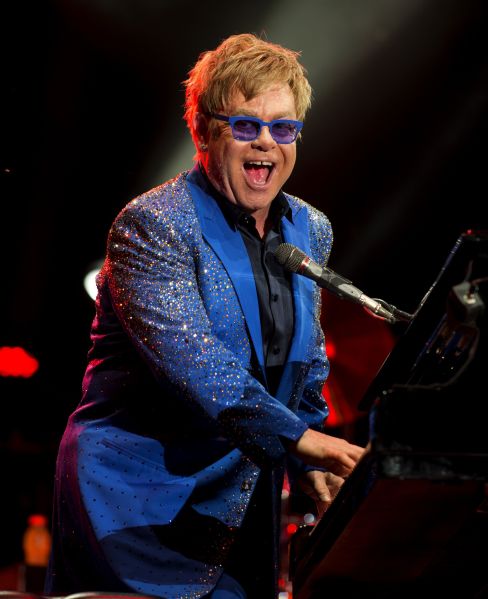 He's been one of the most famous pop stars in the world for decades, but Elton John still thinks there's something missing in his repertoire: music videos for some of his  most famous songs.
So to celebrate the 50th anniversary of his partnership with lyricist Bernie Taupin in 2017, John has teamed up with YouTube on "The Cut," a competition for aspiring filmmakers to create music videos for either "Tiny Dancer," "Bennie and the Jets" or "Rocket Man."
"We're excited to see creative ideas that push boundaries, tell compelling stories, and give viewers something they've never seen before," John says in an introductory video released this week.
The specifications for each song are different: "Tiny Dancer," which John describes as a "quintessential California lyric," must be a live action video with "a strong narrative element, a compelling emotional journey and engaging characters and scenarios" that can be shot within two days.  Filmmakers must submit examples of camera angles and framing.
"Bennie and the Jets" should be live action as well, but it also needs to be a dance piece. The director can work with a choreographer and dancers to execute the performance—they will only have one day to shoot the video. Taupin describes the song as "androgynous, sexy science fiction" which could benefit from a black and white film.
The "Rocket Man" clip needs to be animated, and directors must submit initial character designs and storyboards—there will be a four week production period.
Along with other panelists from the music and film industries, John and Taupin will choose three directors (one for each song) and work with them on the videos, which will premiere on YouTube next summer. The site will also provide each of the winning filmmakers with $10,000 to support their future endeavors.
Interested directors can submit 90-second video treatments on John's website between January 9 and January 23—all entrants must be at least 16 years old. Sadly, John cannot appear in any of the videos.