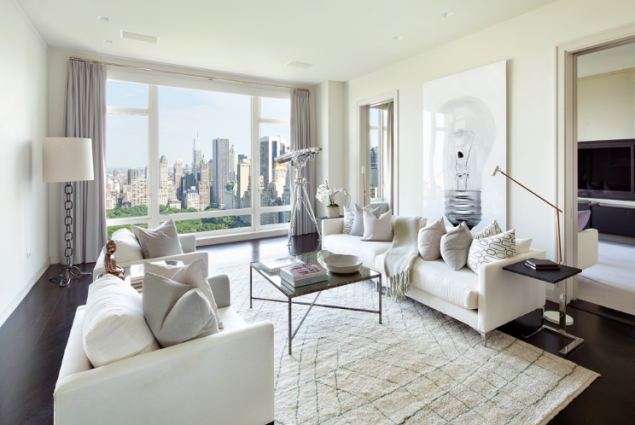 There seemed to be a glimmer of hope this week for the once-legendary flips at 15 Central Park West.
While Bob Diamond might still be holding out for the $59 million he listed his 40th floor penthouse for, an apartment on the 37th floor of Robert A.M. Stern's limestone just sold at a loss.
15 Central Park West once seemed untouchable—it was the home of the most expensive condo sale ever in the city (which has since been debunked by One57), and was known for frequent flips that could double a buyer's investment. This seemed to change in the last year, when unit 1819B sold for what might seem to be a very impressive $45 million…until one realizes that the seller took a $3 million loss on the duplex.
Sadly, a similar outcome occurred for Westside RE Properties LLC, an entity that just sold the 37th-floor three-bedroom, 3.5-bath unit for a relatively paltry $20.63 million, taking a loss on the $23.35 million they paid for the place in 2012. It's not like the seller didn't start out with high hopes—the 2,761-square-foot apartment was first listed a completely respectable $26.5 million earlier this year. A few months later, a dark cloud appeared over the the limestone tower.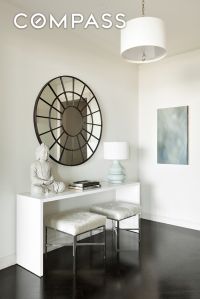 Well, not so for the new owner, GCS 37C LLC (oh, how we've missed these mysterious LLCs, so often found at 15 CPW), who must be quite happy with their discount on the home. Hopefully, they'll enjoy the 11-foot ceilings, French doors, floor-to-ceiling windows with Hudson River views and a semi-private entrance.
Obviously, the condo, done up in various shades of white, is very pretty and nice to look at. The master suite is comprised of a dressing area, vanity and walk-in closet, as well as a five-fixture bathroom with marble finishes, according to Compass broker Kyle W. Blackmon, who had the listing.
Anyway, who knows—perhaps 2017 will be the year of the 15 Central Park West comeback. We're sure Bob Diamond hopes so.